11th Annual Mid-South Cybersecurity Summit Speakers

Home | Speakers | Sponsors | Agenda | Location
Michael A. Rodriguez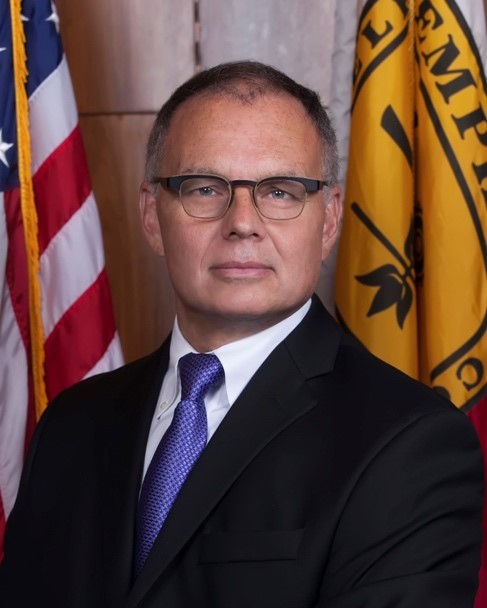 Chief Information Officer
Director Information Services
City of Memphis
Title: Connecting the dots – when data matters the most!
Abstract: In 2009 the Obama administration created the US' Open Data Portal, data.gov. This action caused a global shift as we saw other government bodies follow suite in the transparency of their data. The G20 appointed an anti-corruption division responsible for drafting policies and practices in support of open data. New companies came on the scene providing hosting and education services around open data. And in 2018, Mayor Jim Strickland signed an executive order to form the City's first Data Governance Committee and launched Memphis' Open Data Portal. In order for open data to be effective – for it to cause effective change – it must be accessible. Let's take a look at why we want to open our data, who we want to work with to improve quality of life, and how we can use it to create a sustainable future for Memphians.
Bio: Michael A. Rodriguez was appointed interim Chief Information Officer / Director Information Services for the City of Memphis in August of 2017 by Mayor Jim Strickland. Mr. Rodriguez brings to the administration a wealth of technical knowledge and experience from a twenty-seven-year long career in technology with FedEx. He is a graduate of the Leadership Memphis (99) program and is very active in the Memphis community. He is currently serving on the board of directors for the Levitt Shell, the Overton Park Conservancy, and the Greater Memphis IT Council. He has in the past served on the board of directors for INFRAGARD, Mid-South Chapter of the American Red Cross, Memphis Oral School for the Deaf, and the Memphis Technology council. Michael has a wife, Elizabeth, and has two college age children, Natalie and Matthew. Mr. Rodriguez has a bachelor's degree in Computer Science from Union University in Jackson, Tennessee.
---
David W. Brink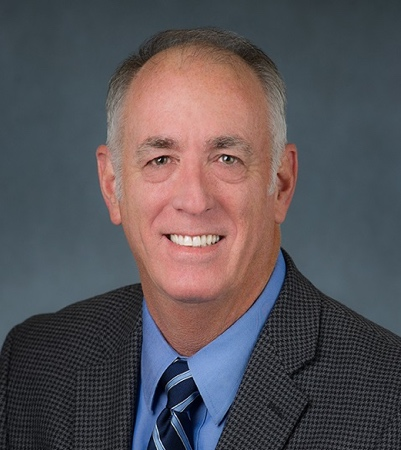 Program Protection & Security Manager
Ground-Based Midcourse Defense
Boeing Global Services
Title: Challenges to Implementing DoD Requirements in a Cyber-Contested Environment
Abstract: With a departure from traditional compliance-based to the more recent risk-based approaches, standards, and guidelines for implementing cyber security on the Department of Defense (DoD) systems, the primary stakeholders (from the information system owner, to security engineers, to authorizing officials) must still address several very important questions such as: what are the mission/business essential functions; what is the threat landscape for the system's operating environment; is the system vulnerable to threats and if so how; what are the risks and are they acceptable or not; how will the system's security risk-posture be maintained in the event of change, and (not the least important); how much will security cost. Whether as part of defining requirements, design, development, deployment, or operations and sustainment, the answers to these questions typically support key acquisition milestone decisions and undergird the necessary and sufficient security due-diligence from the security professional's perspective. This presentation delves into these fundamental stakeholder questions by leveraging the more recent DoD risk-based framework and a number of newer process paradigms for addressing these concerns, which allow for informed decisions to be made throughout a system's life-cycle.
Bio: Mr. David Brink manages the Program Protection & Security team for the Boeing Company on the Ground-based Midcourse Defense Development and Sustainment Contract (GMD/DSC) in Huntsville, Alabama. Mr. Brink is responsible for Program Security, Cyber Security Engineering, and Operational Site Security with teams located in Alaska, California and Colorado. As part of his responsibilities, he works closely with customers and warfighters from the Missile Defense Agency (MDA), US Northern Command (NORTHCOM), Joint Functional Component Command for Integrated Missile Defense (JFCC-IMD), as well as all major subcontractors and integrated product teams to ensure cyber security requirements and critical program information are effectively addressed during technology maturation, development, deployment, and operations and sustainment phases of the Acquisition Life Cycle. Additionally, Mr. Brink represents Boeing Global Services as a contributing member on the Boeing Defense System Cyber Security and Anti-Tamper core capability team and to Boeing's Cyber Center of Excellence.
Prior to his current position, Mr. Brink led Specialty Engineering, Risk Management, Configuration Management, and Data Management teams for the Boeing Company on Department of Homeland Security (DHS) programs. He was also a civil servant with MDA where performed Information Systems Security Manager responsibilities for several Ballistic Missile Defense System (BMDS) programs including the Terminal High Altitude Area Defense (THAAD), Aegis Weapon System (AWS), GMD, as well as support to Foreign Military Sales. Prior to his work with Boeing and MDA, Mr. Brink served 20-years as an enlisted member in the United States Air Force (USAF) where he was responsible for computer software design, code, test, and independent verification and validation on a variety of Department of Defense (DoD) logistics, mobility, nuclear command and control, airborne surveillance, and satellite communications systems.
Mr. Brink is a graduate of Excelsior College in 2001 with a BS in Computer Information Systems and a MS in Management Information Systems from Florida Institute of Technology where he graduated in 2003. Mr. Brink also holds a Certificate of Systems Engineering from the University of Alabama and is a Certified Information Systems Security Professional (CISSP). As part of his military leadership and management education, Mr. Brink completed the USAF's Non-Commissioned Officer (NCO) Leadership School in1984, and graduated from the USAF Command NCO Academy in 1990, and Senior NCO Academy in 1995. His military decorations include two Meritorious Service Medals, two AF Commendation Medals, an AF Achievement Medal, and the 552nd Computer Systems Group Senior NCO of the Year in 1994.
---
Xinhua Ling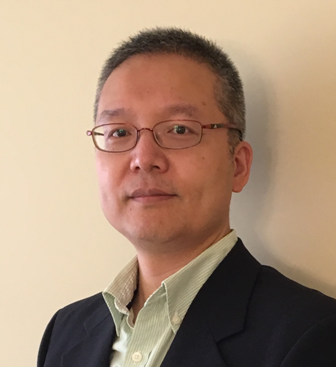 Founder and CEO of XLNTEC Inc.
Title: Blockchain, its applications and challenges in industry
Abstract: Blockchain is a fast-evolving technology for creating and maintaining a securely shared, immutable ledger of asset transactions history. Some widely cited benefits of blockchain include decentralization, transparency, trustless, immutability, high security, and cost saving. Such benefits may not always be achievable in all use cases, and some of them may even not be desired at all in certain situations. It is helpful to go through a series of questions before deciding to adopt the blockchain technology. Furthermore, a set of criteria should be checked against to choose a proper candidate from the popular blockchain platforms, given a specific industry application scenario. In this talk, we first briefly review the basics of blockchain, then present the main categories of blockchain and the underlying technical pillars. After that, we will discuss in detail the blockchain applications in the financial industry and transport/supply chain industry as two examples, followed by an overview of blockchain adoption and usage in other industries. Some of the challenges emerged in these application scenarios will be addressed. Finally, we will discuss its future.
Bio: Dr. Xinhua Ling is the founder and CEO of XLNTEC Inc., a technology consulting firm in Waterloo, Ontario. He is an active contributor to the standardization effort in Blockchain in Transportation Alliance (BiTA). Meanwhile, he has led XLNTEC to qualify as a Technical Delivery Partner for Corda, a leading distributed ledger platform designed for the international financial industry. Dr. Ling has more than 15 years of industry experience in Canada, Singapore and China. Prior to XLNTEC, he was a Principal Architect at BlackBerry. He has extensive knowledge and experience in communication networking technologies and protocols, information security technologies, and systems architecture and integration. He also has software development experience in communication networks, and hardware development experience for various embedded systems. Xinhua has published 30+ papers in IEEE and ACM journals and conference proceedings, and is a co-inventor of three U.S. patents, including one 3GPP standard-essential patent. He is a Certified Information System Security Professional (CISSP). He earned his Ph.D. degree from the University of Waterloo in 2007.
---
Steve Crocker
Director of Information Security
Information Security Officer
Methodist Le Bonheur Healthcare
Title: Healthcare Cybersecurity Challenges – A Patient Safety Issue
Abstract: The healthcare industry is one of the nation's critical infrastructures and has a direct impact on almost every person. Over the last several years, cybersecurity has received increased attention within the industry. Many may be surprised to learn about how the industry has struggled to deal with cybersecurity and how the healthcare organizations are being increasingly targeted by cybercriminals. Healthcare systems and networks are extremely complex and have some unique challenges. This presentation will discuss these topics, some strategies being used to address the challenges, and updates over the last year.
Bio: Steve Crocker is the Chief Information Security Officer (CISO) for Methodist Le Bonheur Healthcare. Methodist Le Bonheur is a healthcare system made up of 5 adult hospitals, 1 children's hospital, and approximately 100 physician clinics. Methodist Le Bonheur Healthcare has approximately 14,500 employees and manages an additional 10,000 non-employee accounts for local clinical workers needing system access. In his duties as CISO, Mr. Crocker is responsible for the development, implementation, and management of a comprehensive enterprise Information Security Program. He oversees security operations, security governance, risk management, third party vendor risk management, identity and access management, incident management, security education and outreach, and disaster recovery. Prior to joining Methodist Le Bonheur Healthcare in October of 2015, he served as the Chief Information Officer (CIO) and Information Security Officer (ISO) for Magna Bank for 14 years. Mr. Crocker is a Summa Cum Laude graduate from the University of Memphis with a Bachelor of Business Administration degree. He holds numerous industry certifications including CISSP, CEH, and PMP. Outside of work, he enjoys time with his family and is an avid outdoorsman and musician.
---
Bryan S. Mitchell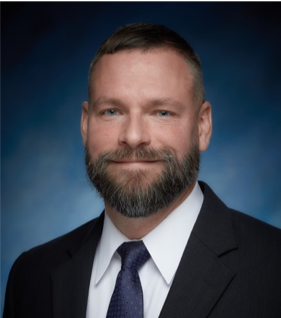 Director IT
Global Cyber-Security Command & Response
Information Security
FedEx Services IT
Title: The Internet of Things and Global Security
Abstract: There are 7.6 billion people on the planet. We add 200,000 people every day. That's 148 people born every minute. Guess what's growing faster than the global population? The Internet of Things. That's "IoT" to people in the know. What is the Internet of Things (IoT)? Simply put, the Internet of Things is basically the concept that anything with an on and off switch can be connected to the internet or to each other. This includes cell phones, coffee makers, washing machines, headphones, lamps, garage door openers, wearable devices and almost anything else you can think of. This also applies to components of machines, for example a jet engine of an airplane or the drill of an oil rig. We'll discuss the most popular IoT applications in our daily lives, how many devices are connected to the internet, and how does this impact you? The good, the bad and the very bad. We'll also discuss how you can protect yourself and safeguard your data and privacy. What's the bottom line? If you don't protect your devices, all that convenience adds up to nothing.
Bio: Bryan S. Mitchell is Director of IT over FedEx's Global Cybersecurity Command & Response organization in Information Security. Bryan is responsible for leading InfoSec's Global Security Operations Program (SOC) and Strategy, Incident Response, Active Threat Hunting, Cybersecurity Intelligence Analytics/ Big Data Program, Security Operations Tooling and Architecture, as well as Threat Intelligence and Counter Intelligence Operations. Formerly, Bryan was a Director of IT over FedEx's Transaction Risk Countermeasures & Intelligence organization in Information Security. Bryan was responsible for leading InfoSec's Data Science, Security Infrastructure, IT Forensics, and Intelligence Programs.
Bryan joined FedEx in 2004 and his prior professional experience at FedEx includes finance, accounting, risk management, revenue, operations, fraud & security controls, business continuity & disaster recovery, and acquisitions. He is also prior service (US ARMY INFANTRY) having served as both a non-commissioned and commissioned officer in several key roles, leadership assignments, and commands in support of the global war on terror/ counterterrorism, counterinsurgency, and counterintelligence operations. Bryan earned his bachelor's degree in finance from the University of Alabama and his masters of business administration (MBA) from Union University. He also holds a CISSP certification (Certified Information Systems Security Professional) as well as an MBCP certification (Master Business Continuity Professional). Bryan received the FedEx Five Star Award in 2011, two FedEx Rising Star Awards in 2006 & 2007 from Global Marketing and Corporate Digital Access & International Marketing, and was inducted into the IT Hall of Fame in 2015. He is also a member of the Mid-South chapter of the Association of Contingency Planners (MSACP) and an inductee into the Order of the Sword & Shield National Honor Society (OSSNHS).