Driven by Excellence | Innovation into Action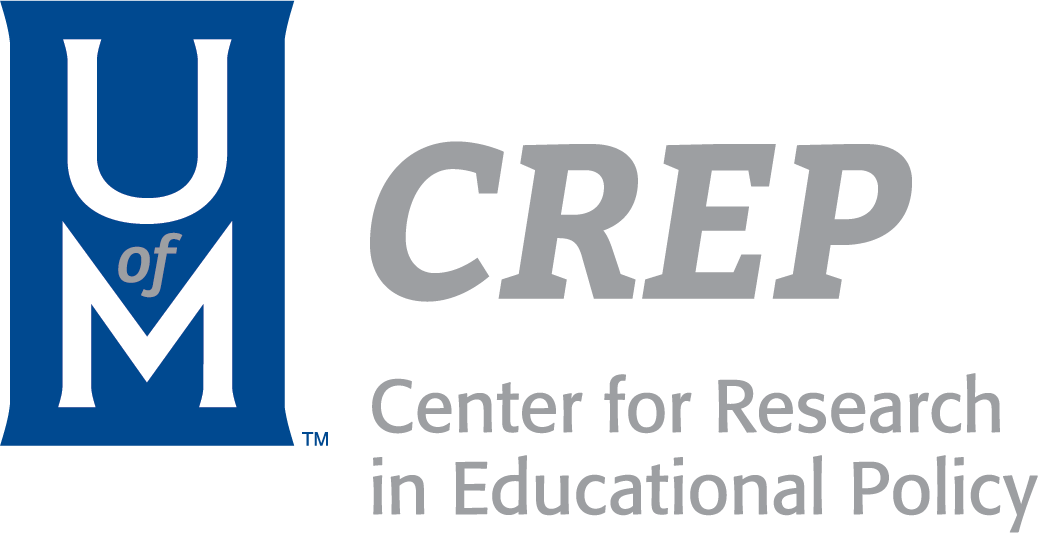 The Center for Research in Educational Policy (CREP) at the University of Memphis is a State of Tennessee Center of Excellence. Since 1989, we have been committed to improving education by serving as a valuable resource in educational research, evaluation, and consultation. As national education policy shifts, CREP strives to provide up-to-date, relevant data useful to both schools and policy makers through high-quality research, rigorous program evaluation, and published research and policy briefs.
CREP is affiliated with the UofM College of Education>.
CREP's expert staff of researchers, practitioners, and statisticians work in the areas of research design, instrument development, data collection and management, and data analysis. In addition, we provide services in the areas of project management, literature review, and consultation.
Contact us at crep@memphis.edu today!