Driven by Excellence
The College of Education at the University of Memphis is Driven by Excellence! We strive for excellence and transform innovation into action as we lead, teach, research, and serve. We train teachers, educational leaders, counselors, and researchers who will impact Memphis, the Mid-South, and the world.
To see more of the great things happening in the College of Education, visit our News and Events page!>
Join the COE Faculty
Join our innovative and dynamic faculty. The COE is currently searching for the following:
COE Highlights
Edith Gnanadass organizes event at National Civil Rights Museum
Dr. Edith Gnanadass, Assistant Professor in the Department of Leadership, promoted social justice and equity by presenting on the "Black/White Binary" at the National Civil Rights Museum in December in an event inspired by the Museum's Unpacking Racism for Action Series. Dr. Gnanadass said of the event, "Memphis has a rich history, but it also has a history that is steeped in racism. So, it is very important for us to come together around issues of racial justice and equality." Read more in the Local Memphis news article>.
Christine Bertz and CREP partner with Smithsonian Science Education on Grant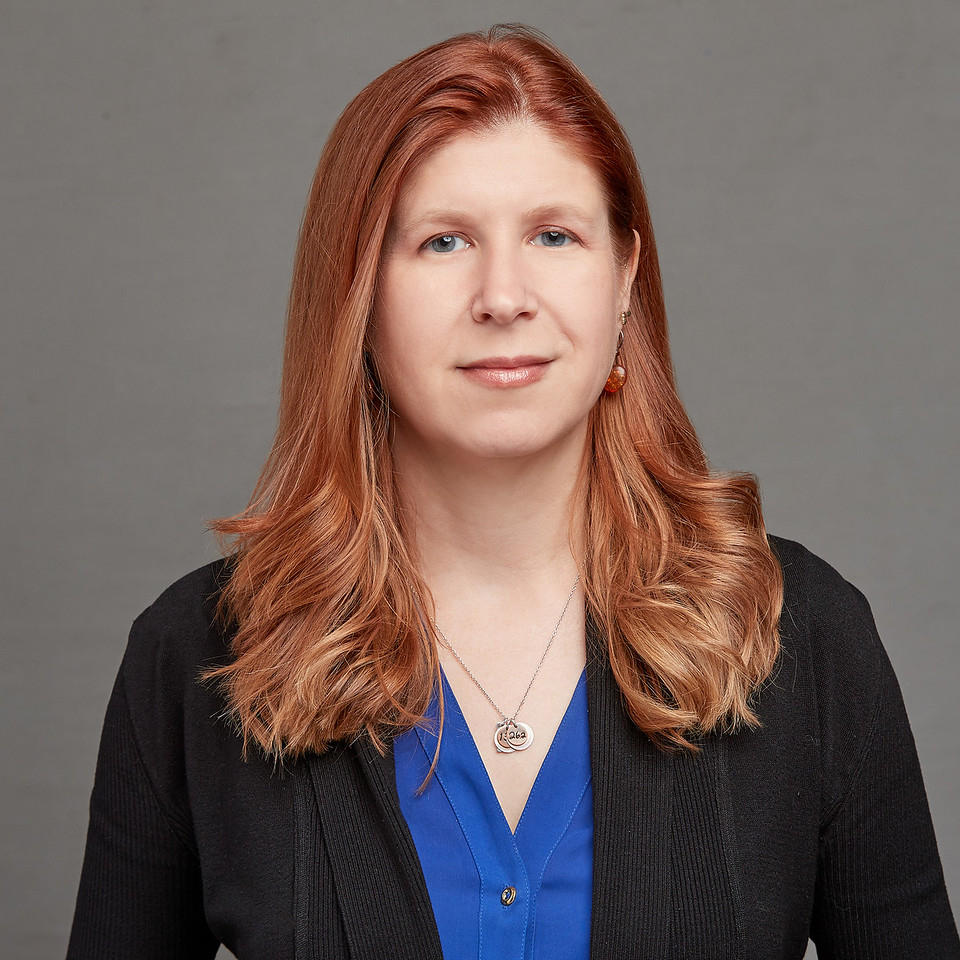 The Center for Research in Educational Policy is partnering with the Smithsonian Science Education Center (SSEC) on a new five-year grant. SSEC was awarded a $4.5 million grant from the US Department of Education's Education Innovation and Research program. The evaluation for the grant will be performed by CREP and will assess the impact on student achievement. Dr. Christine Bertz will serve as Principal Investigator for the evaluation. Dr. Todd Zoblotsky and Dan Strahl, CREP Associate Director, will serve as Co-PI's. Dr. Bertz coordinates all CREP and Smithsonian activities.
SSEC will bring "Smithsonian Science for North and South Carolina Classrooms" to more than 11,250 students in grades 3-5 in rural North Carolina and South Carolina in partnership with two community partners—the North Carolina Science, Math and Technology Center and the South Carolina Coalition for Mathematics & Science. In addition to the curriculum modules, SSEC will develop and implement differentiated science and engineering professional development to support the content and pedagogy within the curriculum modules.

Since 2010, CREP's partnership with the Smithsonian Science Education Center has brought almost $7 million dollars to the University of Memphis through nine grants and contracts. Projects have been conducted in North Carolina, Houston, New Mexico, Denver and surrounding areas in Colorado. Although CREP has frequently collaborated as the third-party evaluator, it was the prime recipient of the ongoing LASER EL OELA grant. Smithsonian Science Education Center serves as a sub-award partner.
Celia Rousseau Anderson named Associate Editor for AERJ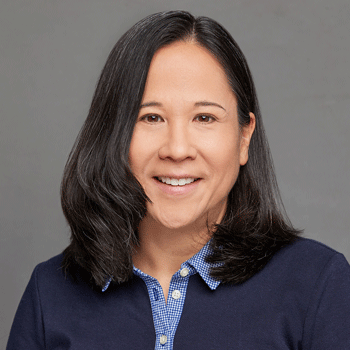 Dr. Celia Anderson, a professor in the ICL department who specializes in Mathematical Education, was recently named as Associate Editor for the American Educational Research Journal, the flagship journal of the American Educational Research Association (AERA). Dr. Anderson is also serving as Interim Graduate Program Director of the River City Partnership. Her research focuses on equity in mathematics education, mathematics teacher professional development and critical race theory in education.
AERA, a national research society, strives to advance knowledge about education, to encourage scholarly inquiry related to education, and to promote the use of research to improve education and serve the public good. As Associate Editor, Dr. Anderson will initiate the selection of peer reviewers, engage with reviewers and senior editors and follow-up to secure expert reviews. She will also synthesize review feedback for authors and make a recommendation for manuscript determination. According to AERA, Dr. Anderson was selected for her high visibility, experience, and demonstrated engagement in the educational sciences.

We are so proud of Dr. Anderson for this wonderful honor!
Ayanna Perkins, COE Career Specialist, wins Memphis Urban League Award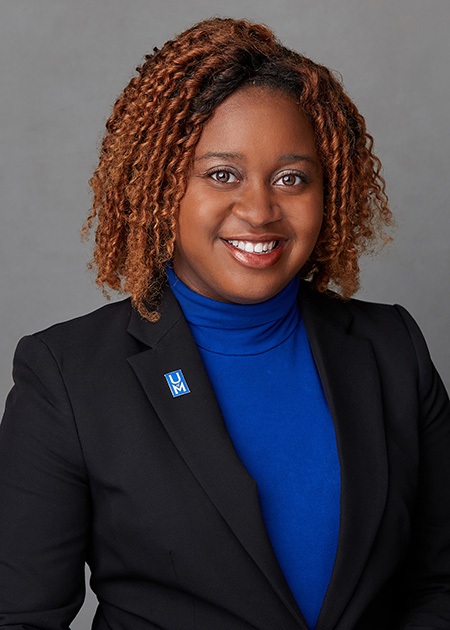 Congratulations to Ayanna Perkins, our Career Specialist, on being awarded Memphis Urban League's "Diamond Rockstar Award" at their 2019 Empowerment Gala. Mrs. Perkins was awarded for work with Memphis Urban League Young Professionals (MULYP). Memphis Urban League recognized and awarded Mrs. Perkins and Joshua Perkins, the President of MULYP, for their service to the community. Mrs. Perkins has been working with MUL in some capacity in the community since 2013, when she brought 50 students from Howard University to Memphis to participate in Alternative Spring Break.
According to their website, the Memphis Urban League envisions a city where all people are empowered towards self-sufficiency and share in the city's prosperity and well-being.Their mission is to assist African Americans, the underserved and economically disadvantaged to expand economic opportunities and secure equality, power and civil rights. We're so proud of Ayanna for her service to the COE and the Memphis community!
Dr. Eraina Schauss, CEPR, featured in the Daily Memphian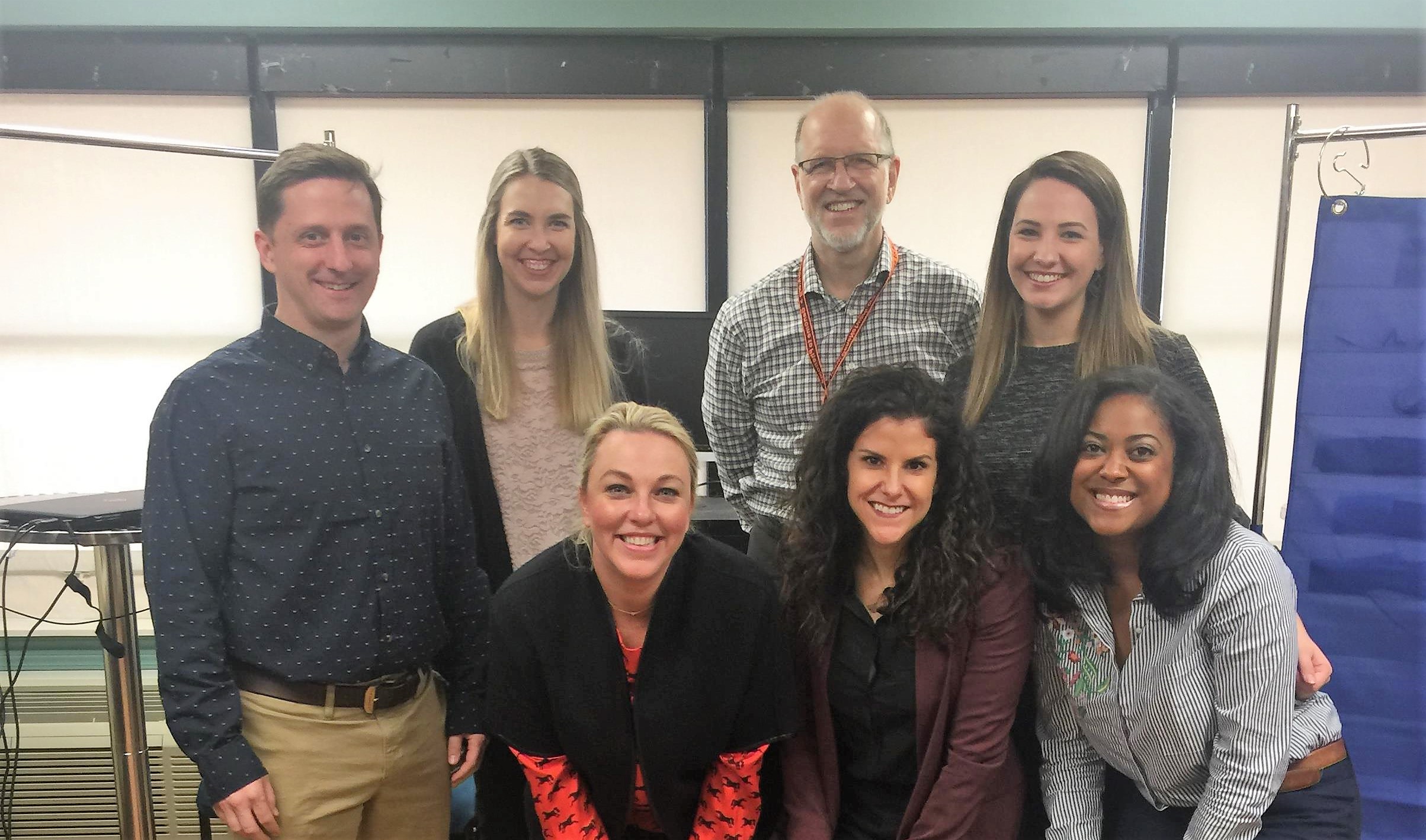 Dr. Eraina Schauss and her collaborative team from across campus at UTHSC were featured in the Daily Memphian for their work in the BRAIN CENTER. The BRAIN CENTER focuses on helping teenagers who have been affected by childhood trauma and adverse childhood events to retrain their brain through neurofeedback training. To read more about Dr. Schauss's research, this fascinating project, and its implications for the city, visit the Daily Memphian>.



Tennessee Education Commissioner visits College of Education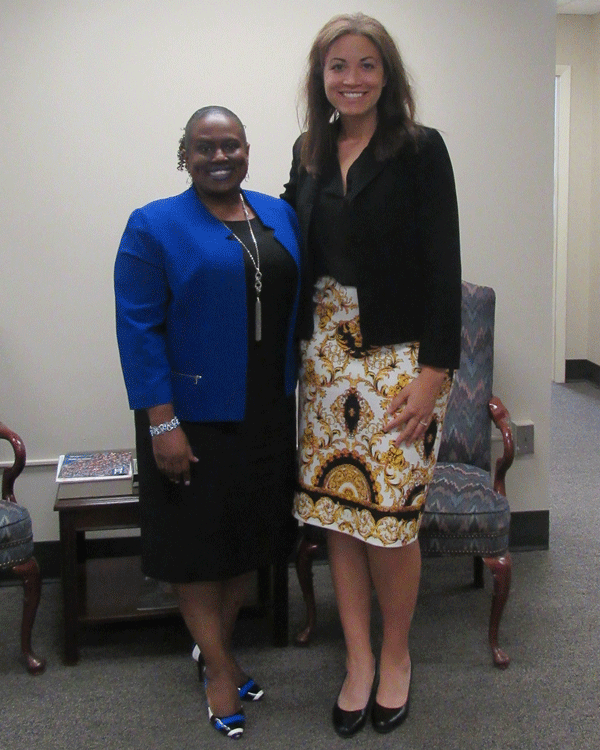 The College of Education was honored to welcome Dr. Penny Schwinn, Tennessee Education Commissioner, and her team on Thursday, August 15th. Dean Hill-Clarke and Dr. Beverly Cross, holder of the Moss Chair of Excellence in Urban Education, met with Commissioner Schwinn to discuss the College of Education's newest teacher pipeline, the River City Partnership, which recruits, trains and develops local scholars to teach in Memphis. The River City Partnership focuses on culturally relevant and community-centered teacher preparation


COE Departments
The College of Education offers Teaching Certification and so much more! We have three departments that offer over 30 degree programs at the graduate and undergraduate level. To see which degree program will help you pursue excellence, visit our departmental pages.
Interested in counseling (clinical mental health, rehabilitation, school, or counselor education), counseling psychology, or educational psychology and research? Learn more about the Counseling, Educational Psychology and Research (CEPR) department>.
Interested in teaching at the preK-12 level or using instructional design in business, art, or education? Learn more about the Instruction and Curriculum Leadership (ICL) department>.
Interested in being a K-12 administrator or researching or administrating in higher and adult education? Learn more about the Leadership (LEAD) department>.


COE Centers