Driven by Excellence
The College of Education at the University of Memphis is Driven by Excellence! We strive for excellence and transform innovation into action as we lead, teach, research, and serve. We train teachers, educational leaders, counselors, and researchers who will impact Memphis, the Mid-South, and the world.
Upcoming COE Events
Dr. Odis Johnson Will Deliver Lectures September 12th and 13th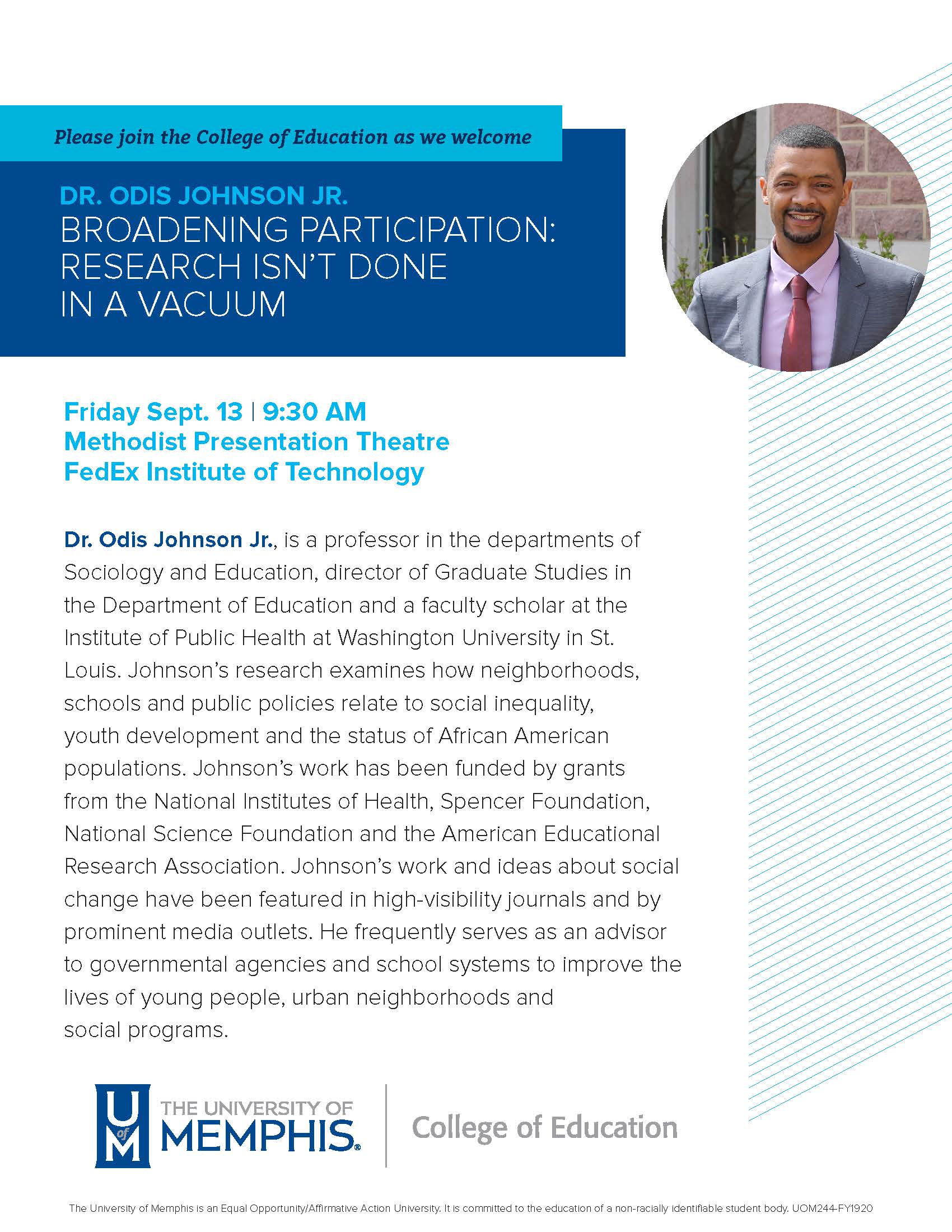 Join the COE as we welcome renowned scholar Dr. Odis Johnson, Professor in the Departments of Sociology and Education, Director of Graduate Studies in the Department of Education, and a Faculty Scholar at the Institute of Public Health at Washington University in St. Louis on September 13th. On Friday September 13th at 9:30 am in the Methodist Room of the FedEx Institute of Technology he will present a talk entitled, "Broadening Participation: Research Isn't Done In a Vacuum." On Friday at 1:30, he will present a talk entitled "Does filling the STEM pipeline require draining the school to prison pipeline?" in BH 209. Join us to learn more about Dr. Johnson's research and how to improve your own research through collaboration.





To see more of the great things happening in the College of Education, visit our News and Events page!>
COE Highlights

Tennessee Education Commissioner visits College of Education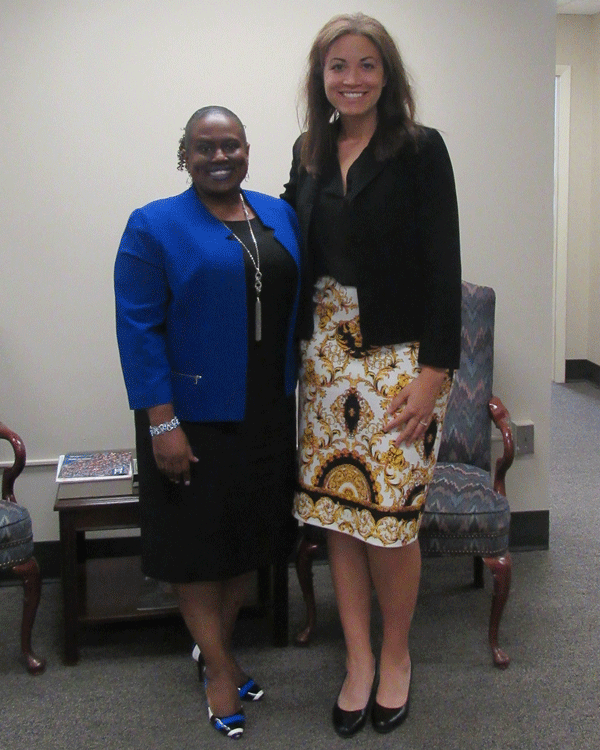 The College of Education was honored to welcome Dr. Penny Schwinn, Tennessee Education Commissioner, and her team on Thursday, August 15th. Dean Hill-Clarke and Dr. Beverly Cross, holder of the Moss Chair of Excellence in Urban Education, met with Commissioner Schwinn to discuss the College of Education's newest teacher pipeline, the River City Partnership, which recruits, trains and develops local scholars to teach in Memphis. The River City Partnership focuses on culturally relevant and community-centered teacher preparation


COE Departments
The College of Education offers Teaching Certification and so much more! We have three departments that offer over 30 degree programs at the graduate and undergraduate level. To see which degree program will help you pursue excellence, visit our departmental pages.
Interested in counseling (clinical mental health, rehabilitation, school, or counselor education), counseling psychology, or educational psychology and research? Learn more about the Counseling, Educational Psychology and Research (CEPR) department>.
Interested in teaching at the preK-12 level or using instructional design in business, art, or education? Learn more about the Instruction and Curriculum Leadership (ICL) department>.
Interested in being a K-12 administrator or researching or administrating in higher and adult education? Learn more about the Leadership (LEAD) department>.


COE Centers