Alumni Spotlight: Ernest McCracken
Posted on 2016-02-25
Ernest graduated from the Computer Science Department with his B.S. in 2009 and his M.S. in 2012.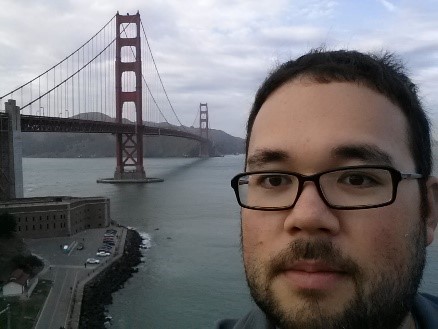 As a graduate student, Ernest worked with Prof. Lan Wang on the NetViews project, which provides real-time visualization of Internet topology. After graduation, he became a senior analyst at FedEx Services in Memphis, where he did front-end Web development for tracking and visibility applications. He currently works as a front-end Web developer for IBM.
Ernest has maintained his connection with the University of Memphis by being a part-time instructor for the Computer Science Department. Courses he's taught include COMP 2150 (object-oriented programming and data structures), COMP 3160 (advanced data structures), and COMP 4302 (Web services). Students benefit from having his industry experience in the classroom.
Outside of work and the classroom, Ernest is an active member of the Memphis developer community. He runs the Memphis Game Developers group, serves as a board member of Midsouth Makers, and has participated in HACKMemphis events.