Honoring Professor Fred Albertson on His Retirement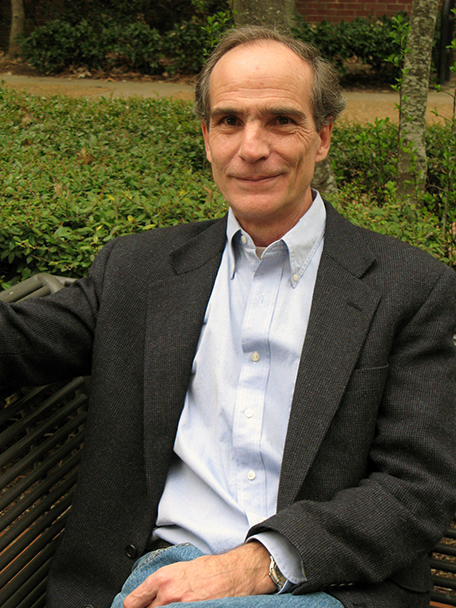 2020 marked the retirement of Dr. Fred Albertson after more than thirty years as a distinguished professor of classical art and archaeology in the Art Department of the University of Memphis. We will miss his presence as a colleague and our graduates will remember him with gratitude as an inspiring teacher and motivational mentor. Dr. Albertson was a popular choice on thesis committees for his attention to detail and rigorous academic standards. Albertson is also recognized for his many contributions to the administrative aspects of the Art Department and his community outreach through the Mississippi-Memphis Chapter of the Archaeological Institute of America and the Memphis Brooks Museum of Art.
Dr. Albertson, a renowned expert on the art of the Classical and Early Christian worlds, with an emphasis on Roman sculpture, portraiture, and iconography, received his B.A. in History and Classical Civilization from the University of California, Irvine, and his M.A. and Ph.D. in Classical and Near Eastern Archaeology from Bryn Mawr College. His books and articles have appeared in monograph series and journals published in the United States, Europe, and the Middle East, on topics ranging from the iconography of the legendary founding of Rome, to the Colossus of Nero, to the Raising of Lazarus in Early Christian catacomb painting. Albertson's professional honors include being appointed a Margo Tytus Visiting Scholar in the Department of Classics at the University of Cincinnati, a Getty Research Scholar, and a recipient of the Rome Prize NEH Post-Doctoral Fellowship in Classical Studies and Archaeology at the American Academy in Rome.
As professor emeritus at the University of Memphis, Dr. Albertson retains his university email address and can be reached at falbrtsn@memphis.edu for those wishing to send him congratulations and best wishes.