IEAA Events - Fall 2022
Seventeenth Annual William J. Murnane Memorial Lecture, Dr. Marc Gabolde - Thursday, December 15, 2022 at 6:00 p.m. CST (eEvent)
Special Tutankhamun Lecture, Dr. Peter J. Brand, "Tutankhamun's Golden Journey to the Afterlife" - Friday, November 4, 2022
Co-Sponsored by the Egyptology Graduate Student Assocation and the Tennessee Chapter of the American Research Center in Egypt
Click here for the link to the poster.
Sixth Annual IEAA Alumnae/Alumni Lecture, Dr. Mark Janzen - Thursday, October 27, 2022 at 7:00 PM
Special Lecture, Dr. Lorelei H. Corcoran, "Wonderful Things': Decoding Tutankhamun's Jewelry" - Thursday, October 20, 2022
Co-Sponsored by the Egyptology Graduate Student Assocation and the Tennessee Chapter of the American Research Center in Egypt
Click here for the link to the poster.
IEAA Ancient Egypt Family Day on the Internet - Open through September 30, 2022 (this resource is no longer available)

The Egyptian Gallery is
CLOSED until Friday, February 10, 2023.

Important Safety Guidelines for your museum visit: masks and social distancing are strongly recommended.

The Institute of Egyptian Art & Archaeology, as part of its mandate as a Tennessee Center of Excellence, presents programs and educational events for the public. The IEAA brings world-renowned Egyptologists to the Mid-South for lectures and symposia. In addition, educational events are offered to schoolchildren and their families. Occasionally, the Institute also sponsors educational tours to Egypt.
The Institute of Egyptian Art & Archaeology provides trained graduate student docents for groups wishing a guided tour of the ancient Egyptian and African ethnographic exhibitions in the Art Museum of the University of Memphis. In addition, the Art Museum and the IEAA are sometimes able to provide guided tours of the Contemporary exhibitions at the Art Museum.

To schedule a tour, contact the Art Museum at 901.678.2224.

Events for Fall 2022
Some of events below will take place online. All programs are free, but online registration may be required.


---
Seventeenth Annual William J. Murnane Memorial Lecture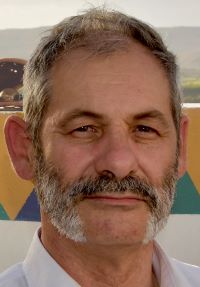 "Ay's Temple for Tutankhamun at Thebes."
A Virtual Public Lecture by Dr. Marc Gabolde

Date: December 15, 2022
Time: 6:00 p.m. CST
Location: Online - https://www.youtube.com/watch?v=Z5QlY5SPbts
This lecture will remain on YouTube after its premiere.

Dr. Marc Gabolde is Professor of Egyptology at Paul-Valéry University – Montpellier III, Montpellier, France. He is a member of the Nilotic and Mediterranean Egypt team in the Archeology of Mediterranean societies unit. He currently is working on completing a Study of the Temples of Karnak and publication of the Tutankhamun memorial built by Ay.
Dr. Gabolde will present a chronological survey of the study of the decorated blocks recovered mainly from the Second Pylon at Karnak Temple in Luxor that formed the basis of his decades-long study and propose his reconstruction of a temple (funerary or memorial?) at Thebes (East or West?) built by King Ay to honor his predecessor, Tutankhamun.
Professor Gabolde, a renowned expert on the Amarna period, is a former scientific member of the French Archaeological Institute in Cairo, a former member and director of the excavations of the Royal Valley at the site of Amarna. He has conducted missions at Karnak, the Valley of the Queens, Tell el-Amarna, Balat and Tebtunis. His current research focus is on the late 18th dynasty and is the author of over one hundred contributions to the study of Egyptology, both in English and French.
This online event is free and open to the public.


---
Special Tutankhamun Lecture

"Tutankhamun's Golden Journey to the Afterlife"


A Public Lecture by Dr. Peter J. Brand

Date: Friday, November 4, 2022
Lecture: 7:00 PM CST
Public Reception: 6:30 PM CST
Location: Fountain View Suite (University Center Room 350) and live on Zoom


On the centenary of the discovery of his tomb on November 4th, 1922, we will explore Tutankhamun's journey into the afterlife through his spectacular burial treasures: golden coffins, gold death mask, jewelry, and other sacred objects placed on and around his mummy to ensure his body's preservation and his spirit's rebirth in the Egyptian Underworld. This golden horde of priceless artifacts represent the summit of Egyptian artistry and offer unique insight into how this ancient civilization prepared their kings for the journey to the beyond.
Peter J. Brand (Ph.D., University of Toronto) is an Egyptologist specializing in history, art, language, and epigraphy. His research examines the history and culture of New Kingdom Egypt (ca. 1550-1100 BCE), especially the Ramesside Period. He has authored four books and dozens of articles on Egyptian kingship, monumental construction, popular religion, warfare, and diplomacy. Professor Brand teaches in the History Department at The University of Memphis (TN) and is the Director of the Karnak Great Hypostyle Hall Project, a joint endeavor of The University of Memphis and the Université de Québec à Montréal. The Project is recording, conserving, and interpreting hundreds of scenes and hieroglyphic texts carved on the Hall's walls and its forest of 134 giant columns. Professor Brand often appears in documentaries for the History Channel, Discovery, and National Geographic. His forthcoming book Ramesses II: Egypt's Ultimate Pharaoh, is a new biography of this celebrated pharaoh.
To join the Zoom Meeting, copy the link below at the time at the lecture:
https://us02web.zoom.us/j/83049421063?pwd=YXl2WXc2NkhmSVN2NVFCN1ZFdGh5QT09
Meeting ID: 830 4942 1063
Passcode: 341311
Click here for the link to the poster.
For more information, contact Daniel Warne (dmwarne@memphis.edu).
For those attending in-person, pay parking ($3.00 per hour) is available in the adjacent Zach Curlin garage.


---
Sixth Annual IEAA Alumnae/Alumni Lecture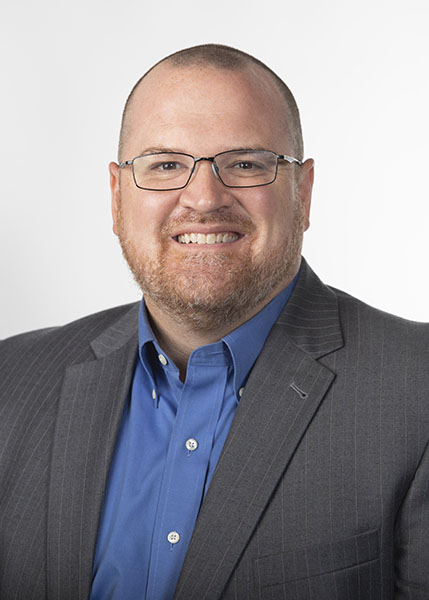 "Merenptah or Ramesses II: Who Commissioned the Battle Reliefs at Karnak Temple?"

A Public Lecture by Dr. Mark Janzen

Date: Thursday, October 27, 2022
Lecture: 7:00 PM CST
Reception: 6:15 PM CST
Location: Fountain View Suite (University Center Room 350)
Mark Janzen, PhD, is an Associate Professor of Archaeology and Ancient History at Lipscomb University in Nashville, TN. He will present the results of his team's recent fieldwork at Karnak Temple in Luxor, Egypt. Dr. Janzen earned his doctorate in the Department of History at the University of Memphis in 2013.
Following Ramesses II's sixty-seven-year rule, his son, Merenptah, succeeded Ramesses to the throne. Ramesses had already decorated most of the walls of the great temple of Amun at Karnak leaving only a few potential locations for his son to embellish. On a corner wall, next to where the first peace treaty in history is carved, celebrating the self-claimed victory of Ramesses II over the Hittites at the Battle of Qadesh, is a series of scenes of battles at fortified towns. During four seasons of epigraphic fieldwork, conducted under the auspices of the Great Hypostyle Hall Project of the University of Memphis and under the supervision of Dr. Janzen, scientific examination and reproduction of these scenes has revealed that although the name of Ramesses II survives in a text at the top of the wall, Merenptah was responsible for these battle reliefs. This lecture will expand on the project's research since 2016 and discuss its future goals.
Dr. Janzen received his PhD in History, with a concentration in Ancient History (Egyptology), at the University of Memphis in 2013. His dissertation focused on the depiction and treatment of foreign captives as represented in the New Kingdom. Dr. Janzen has lectured and published on his work using photogrammetry and sociospatial analyses to interpret Egyptian history.
For more information, contact Dr. Lorelei H. Corcoran (lcorcorn@memphis.edu) or call the IEAA at 901.678.2555.
Pay parking ($3.00 per hour) is available in the adjacent Zach Curlin garage.


---
Ancient Egypt Family Day on the Internet
Coming to a computer near you!

Join us for a fun and FREE online public event with lots of fun and interesting activities for all!

Content will be available from April 18 through September 30, 2022. (This resource is no longer available.)

This year we also have links to resources for educators and parents.