IEAA News and Information
The Institute of Egyptian Art and Archaeology is a Tennessee Center of Excellence. It is a component of the Department of Art at The University of Memphis, in Memphis, Tennessee (USA). The IEAA is dedicated to the study of the art, history and culture of ancient Egypt through teaching, research, exhibition, and community education.
The Egyptian Gallery is
OPEN.
Read Important Safety Guidelines Before Your Visit HERE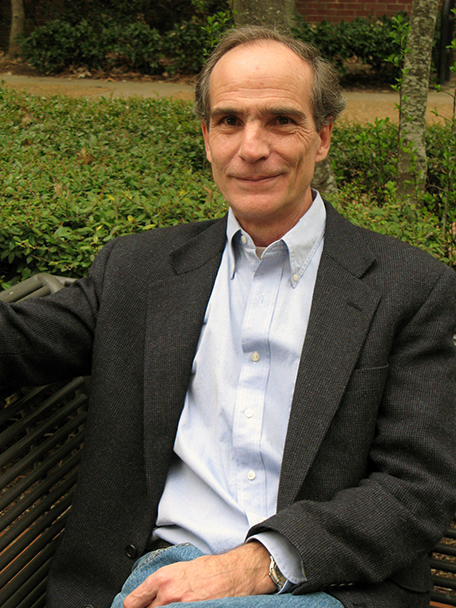 2020 marked the retirement of Dr. Fred Albertson after more than thirty years as a distinguished professor of classical art and archaeology in the Art Department of the University of Memphis. We will miss his presence as a colleague and our graduates will remember him with gratitude as an inspiring teacher and motivational mentor.
As professor emeritus at the University of Memphis, Dr. Albertson retains his university email address and can be reached at falbrtsn@memphis.edu for those wishing to send him congratulations and best wishes.

Professor in the News - The New York Times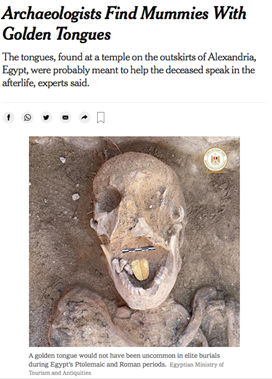 Dr. Lorelei H. Corcoran, Professor and Director of the Institute of Egyptian Art & Archaeology, was quoted in the NY Times article, "Archaeologists Find Mummies with Golden Tongues," a feature in the Science Section, February 3, 2021. An expert on Egyptian mummies of the Roman period, Dr. Corcoran was consulted to comment on the recent discovery at the Egyptian site of Taposiris Magna of mummies with gilded tongues found during the Egyptian-Dominican excavation in search of the remains of Cleopatra VII and Marc Antony.



(Photo Credit: The New York Times)
The Pharaohs' Golden Parade
On April 3, 2021, 22 royal mummies, 18 kings and 4 queens, left the Egyptian Museum on Cairo's Tahrir Square for their new home at the National Museum of Egyptian Civilization in a parade that wound through Cairo.

Watch the full parade and celebration here!

Dr. Suzanne Onstine, Associate Professor in the Department of History, was interviewed about the parade on the BBC. Listen to hear her thoughts about the significance of the event.
Virtual Exhibition of Egyptian Artifacts in 3D!

Dr. Joshua Roberson, assistant professor of Art History, is working on a project to develop new skills and techniques for creating three dimensional (3D) images for research and teaching. He is compiling a pilot sample using artifacts in the IEAA collection. The images can be manipulated by the viewer to see all sides of an object.

Click here to see six more 3D images of IEAA antiquities on Sketchfab.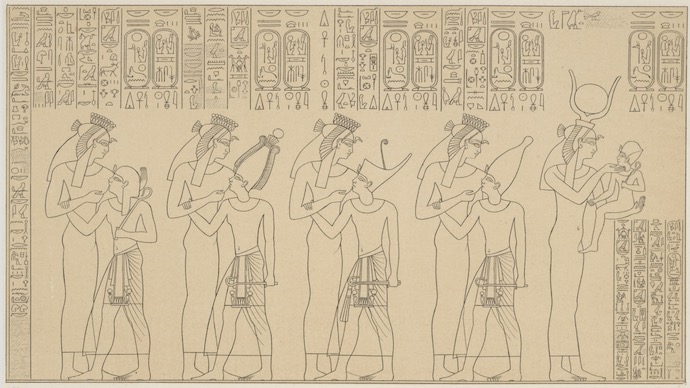 Art History Student Wins University of Memphis Award!
Cannon Fairbairn, M.A. student in Art History, received 2nd place honors in the University of Memphis's 2020 Student Research Forum for her presentation, "Communicating Power Through Iconography: A Suckling Scene from the Temple of Seti I at Abydos." She also presented a poster on her research at the 2020 annual meeting of the American Research Center in Egypt. Congratulations Cannon!
(Line Drawing by Auguste Mariette, 1869)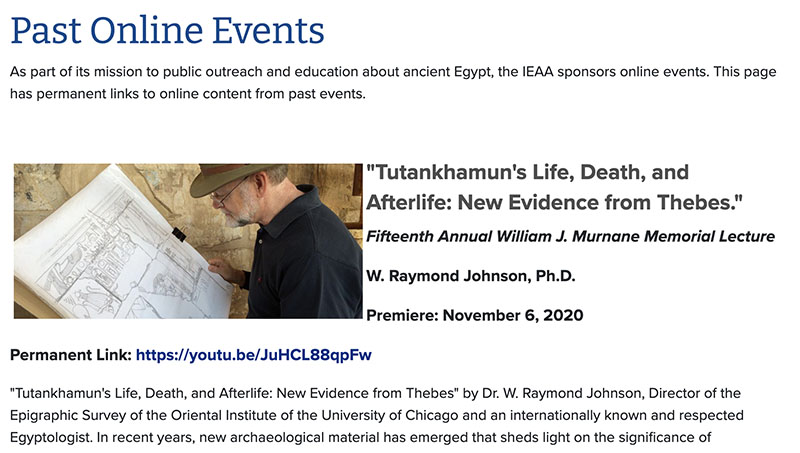 Video Resources
Past Online Events
Past lectures sponsored by the IEAA are available on the CCFA Memphis YouTube page or in the IEAA Online Events Archive.
Videos of Egyptian Artifacts
University of Memphis graduate students in Art History create videos of objects in the IEAA's Egyptian collection. As part of a class assignment under the guidance of Dr. Lorelei Corcoran, three students each selected, researched and produced a short video on an ancient Egyptian object. Watch these videos on the University of Memphis' YouTube page or in IEAA Collections Videos.
Events and Programs for Spring 2021
Our Spring 2021 events are pre-recorded video presentations.
For more information about these events visit the IEAA Events page, or select highlighted text in one of the events below.
Seventeenth Annual Legacy of Egypt Lecture
Join us on Thursday, April 15, 2021, for a video presentation by Tom Hardwick, Consulting Curator of Egyptology at the Houston Museum of Natural Science in Houston, Texas. The clichéd terms 'eternal' and 'timeless' crop up time and again in discussions of Pharaonic monuments, implying that the size and solidity of temples and statues makes them immune to change. In fact, nothing could be further from the truth. This lecture aims to show the ways in which Pharaonic statues have been made and changed from the New Kingdom to the 21st Century, and offers a discussion of the methods and motives behind them.
Ancient Egypt Family Day on the Internet


Join us for a fun and free online public event later this spring. Check back for more information!