Executive in Residence Program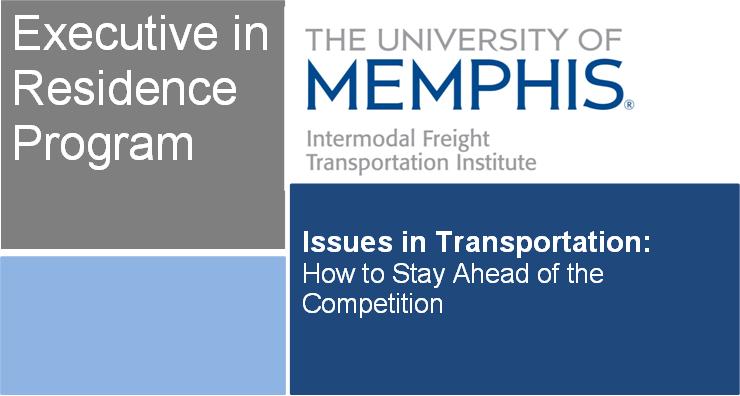 The Executive in Residence program is an interdisciplinary event connecting industry leaders to University of Memphis engineering and business students.
During the event, the Executive in Residence comes to the University of Memphis campus and participates in several different types of meetings.
Open forum with University of Memphis undergraduate and graduate students to provide "real-world" professional advice and mentoring
Small group meeting with IFTI student and faculty researchers to discuss transportation industry trends and to provide transportation industry related career advice
Individual one-on-one meetings with four students to provide specific career and professional advice
Lunch meeting with college leaders including Deans, Center Directors and other associated faculty
2015 Executive in Residence, TDOT Commissioner John Schroer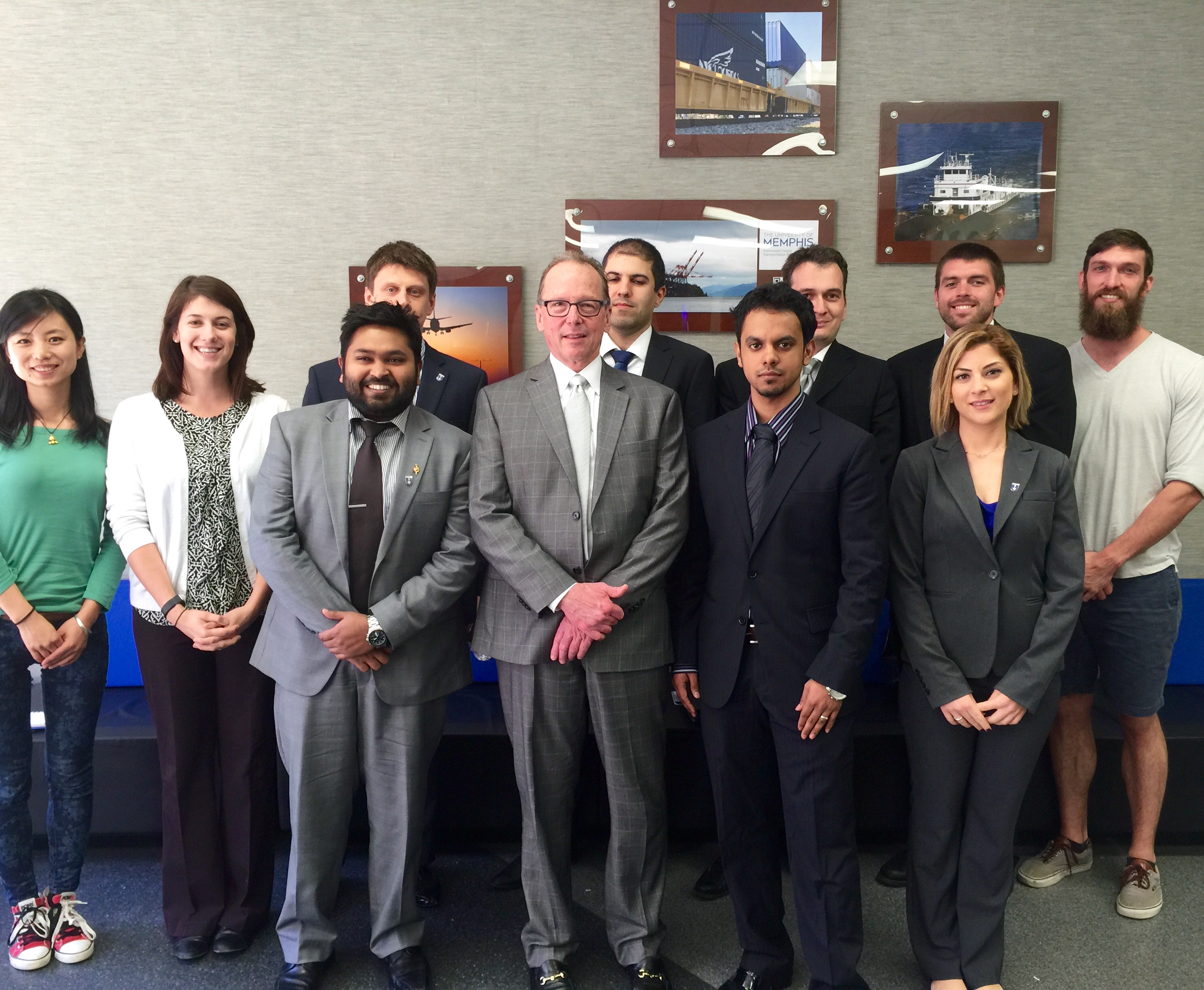 Commissioner Schroer kicked off his time as IFTI's Executive in Residence with a morning leadership discussion focused on learning from personal failures. About 60 students attended and represented various academic departments including political science, engineering, and economics. The Commissioner also spent time one-on-one with students from various academic disciplines.
During lunch, Commissioner Schroer met with several Director and Chairs from across campus, Dean Richard Sweigard of the Herff College of Engineering and U of M President M. David Rudd. The Commissioner's day concluded with an engineering research update from Dr. Golias of the civil engineering department and a brief Q & A with faculty and students from the civil engineering department.
Former Executives:
David Wedaman, 2011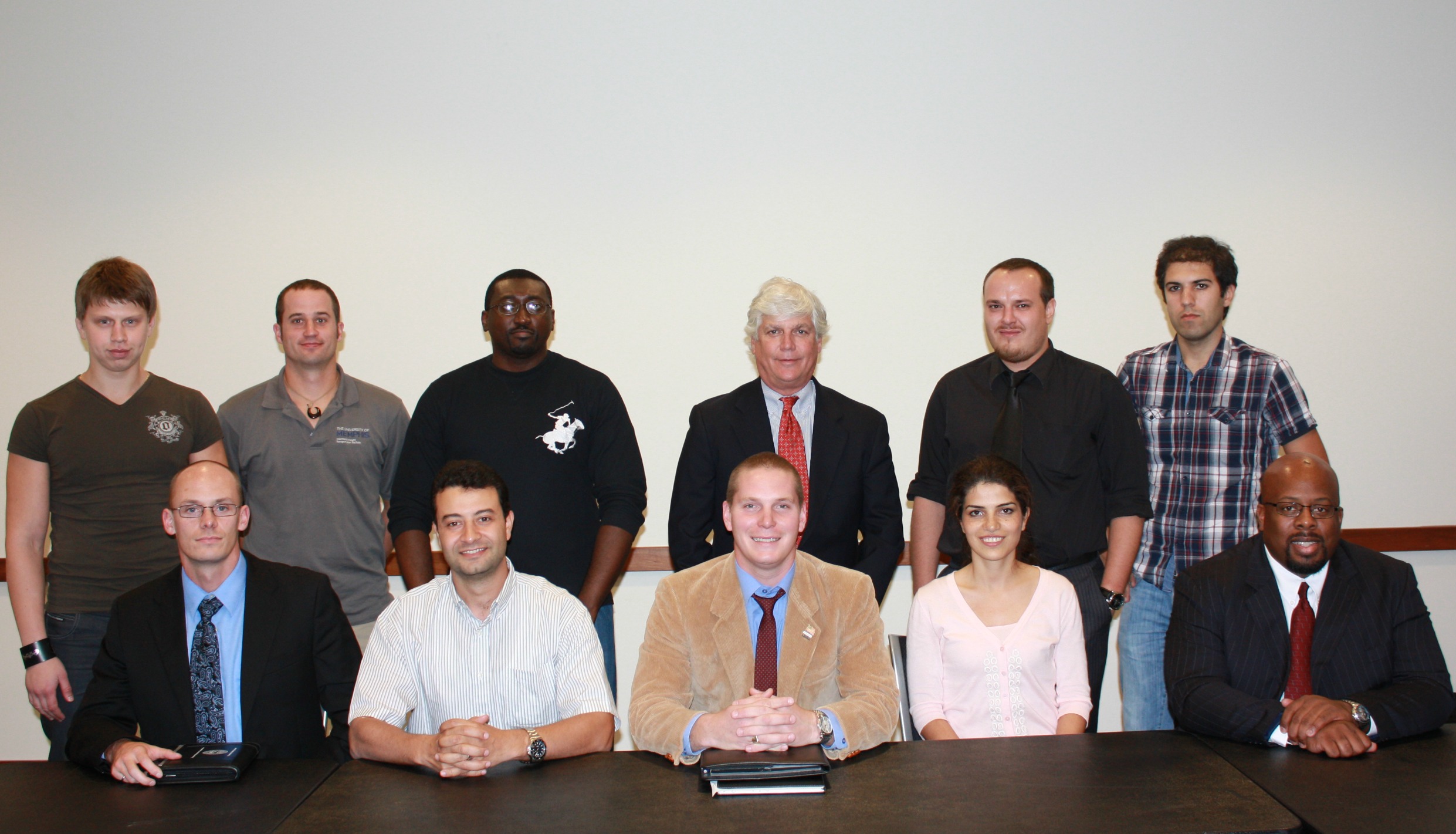 Mike Bruns, 2010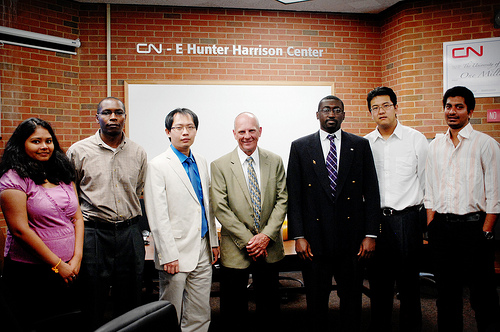 E. Hunter Harrison, 2009