Welcome to UofM Lambuth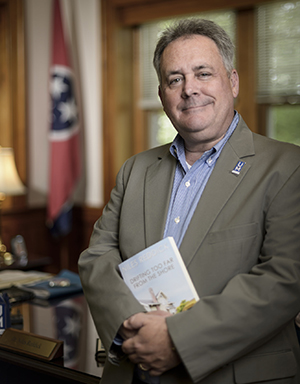 As the Dean of UofM Lambuth, I invite you to visit our historical and residential campus in Jackson, Tennessee. Offering students the perfect collegiate setting on 57 acres in midtown Jackson, UofM Lambuth is classified as an arboretum and displays year-round beauty. In addition to over 20 undergraduate majors and minors, students can also obtain a variety of master's or doctorate degrees. Living on campus in historic Carney-Johnston Hall or commuting from home, students can find a number of organizations in which to be involved including fraternity or sorority affairs, club sports, intramural activities, or registered student organizations such as Tiger Leadership Institute that offer leadership benefits. It's not uncommon to see students reading or listening to music on the quad or engaged in a Quidditch match, game of croquet, Frisbee, or sand volleyball.
Come be a part of something special at the University of Memphis Lambuth—small classes, first-class education, and meaningful experiences that last a lifetime.
—Dr. Niles Reddick
Chief Operating Officer and Dean, UofM Lambuth