The best combination of serious and fun.
Our students are always focused on their academics, but we have fun along the way. Lots of it. Outside of the classroom, this intimate campus is a vibrant, fun place to be—made up of diverse groups. You will live, play and connect in a classic college environment, with picnics on the quad, movies, cool concerts and other special events tailored to appeal to UofM Lambuth students. We keep campus life interesting and exciting. Our students are worth it.
Looking for ways to get involved on campus, meet other students, and gain leadership experience? Join a student organization, participate in Tiger Leadership Institute, or attend an event on campus!
Follow us!
For more information about Student Involvement and Leadership,
contact us

.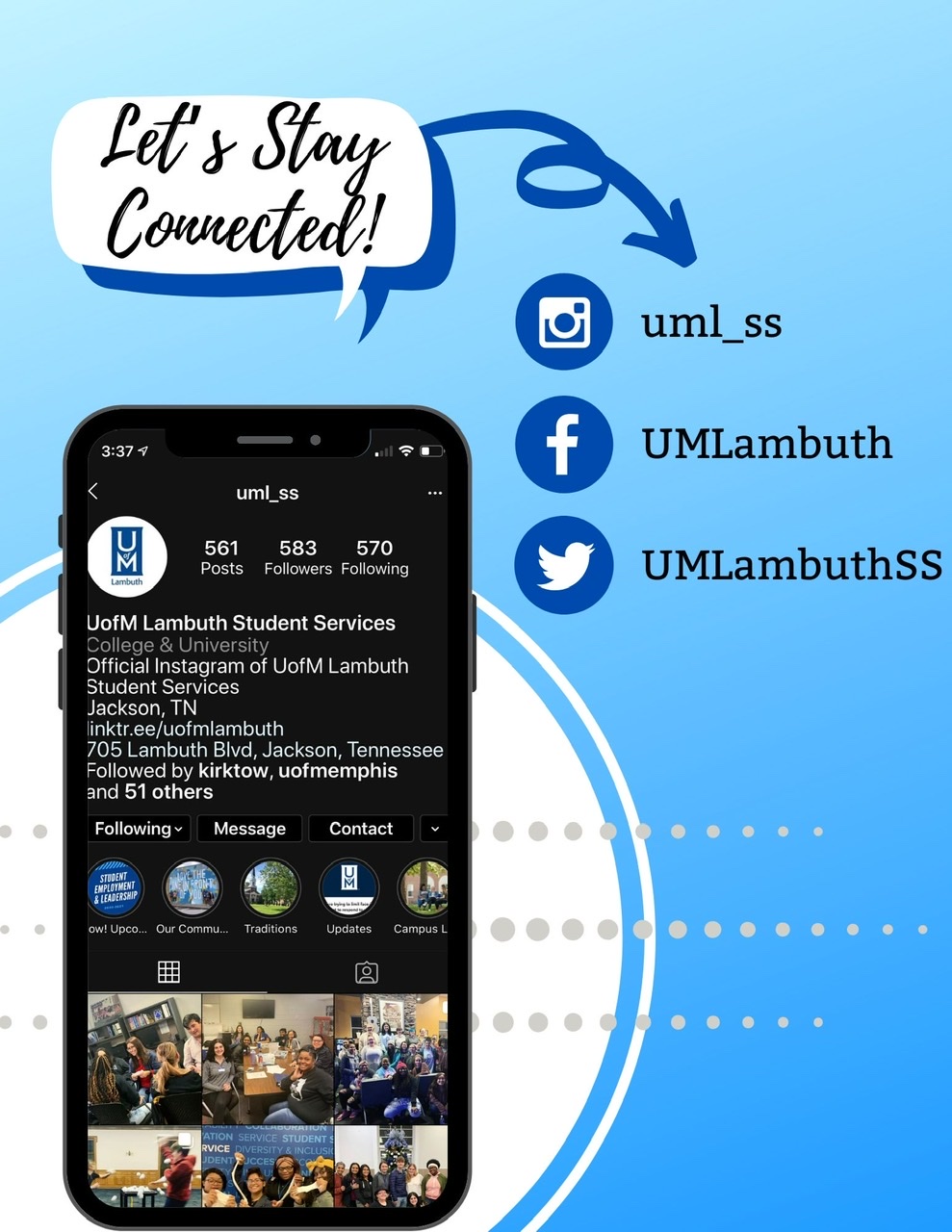 Whether you are an incoming student, current student, parent, or something else, we want you to follow us!
Our primary account is Instagram. Follow us there for event promotion, student position advertisements, and to get a good feel for the campus climate.
Follow us on Facebook for information relevant to the entire campus and community.
Follow us on Twitter for real time updates, and the occasional game. Where's Baby TJ, anyone?