From here, go anywhere.
At our Lambuth campus, you will be challenged to become anything you want to be. Are you just beginning to figure out where life might take you? Or do you already know—maybe even have known for a while— and just haven't moved forward with your goals yet? That process of discovery is part of the U of M Lambuth Campus experience. We support our students in every way possible to get you where you want to be.
No matter what degree path you choose, you will have the backing of an academic university with a national reputation for excellence. These comprehensive offerings have been life changing for our students. We hope the next life we change is yours.
---
Welcome to UofM Lambuth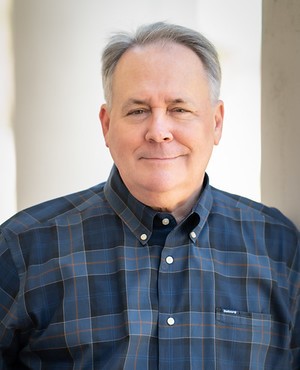 As the Dean of UofM Lambuth, I invite you to visit our historical and residential campus in Jackson, Tennessee. Offering students the perfect collegiate setting on 57 acres in midtown Jackson, UofM Lambuth is classified as an arboretum and displays year-round beauty. In addition to over 20 undergraduate majors and minors, students can also obtain a variety of master's or doctorate degrees. Living on campus in historic Carney-Johnston Hall or commuting from home, students can find a number of organizations in which to be involved including fraternity or sorority affairs, club sports, intramural activities, or registered student organizations such as Tiger Leadership Institute that offer leadership benefits. It's not uncommon to see students reading or listening to music on the quad or engaged in a Quidditch match, game of croquet, Frisbee, or sand volleyball.
Come be a part of something special at the University of Memphis Lambuth—small classes, first-class education, and meaningful experiences that last a lifetime.
—Dr. Niles Reddick
Chief Operating Officer and Dean, UofM Lambuth
---
No boundaries within Tiger Nation.
Lambuth students are part of the University of Memphis system-wide, which means you can attend classes at Lambuth or any other UofM location, including online and at our main Memphis campus. There really are no boundaries to the knowledge and opportunities awaiting you at the UofM Lambuth Campus.
Outside the classroom, our students turn this intimate campus into a vibrant, fun place—made up of diverse groups, Fraternity and Sorority Affairs, club sports, events and activities. On the quad and all over campus, you will live, play, connect—it is not hard to find something going on from movies to concerts to Quidditch matches. Our students regularly take advantage of our classic college
campus setting for powder puff football, ultimate Frisbee, sand volleyball, soccer tournaments and so much more.
You'll see what pulls so many new students to the Lambuth Campus: the heart and soul of the students themselves. Everyone believes in the Lambuth Campus and is excited to be shaping this campus as it evolves into a truly remarkable community—honoring the rich Lambuth history while embracing the innovation of the large, worldclass education that the UofM brings. Starting well before move-in day, you feel like you belong. And our friendly, professional security patrols keep campus safe and enjoyable 24 hours a day.
---
Visit the Lambuth Campus
Schedule a Visit >

View Directions & Campus Map >
Learn more about UofM Lambuth in our interactive virtual tour