The Community Center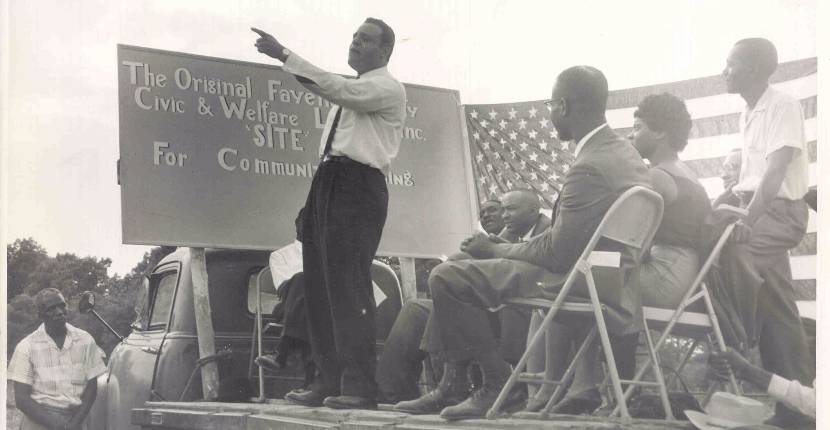 Benjamin Hooks at groundbreaking ceremony for Community Center, June 20, 1962. Source: © Dr. Ernest Withers, Sr. courtesy of the Withers Family Trust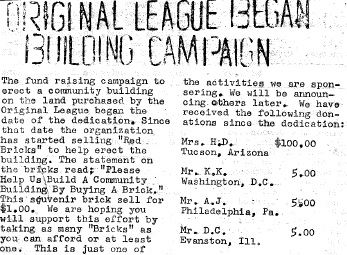 Source: League's Link, June 30, 1962: Special Collections, University of Memphis Libraries
At the beginning of the movement, meetings were held in Fayette County churches. However, in a further attempt to squash the movement, whites harassed and penalized these churches. In order to gain autonomy as well as provide a safe meeting place for the community, movement leaders decided to build a community center for their civil rights activities. Ground was broken on June 20, 1962. Donations and volunteers from across the nation aided the League with the cost and construction of the Community Center . The center was completed in 1966 and became not only the location for league meetings but also for community events.
Source: Photograph, Special Collections, University of Memphis Libraries
The community center also provided a place to host adult education classes. Because of the inadequate educational opportunities available to black citizens in Fayette County, some adults were unable to read or write, and many did not understand their fundamental constitutional rights as Americans. Volunteers from the county and from Operation Freedom taught classes to help aid in this crisis.
Source: Photograph, Special Collections, University of Memphis Libraries