Kathleen Kovarik
Costume Shop Manager, Department of Theatre & Dance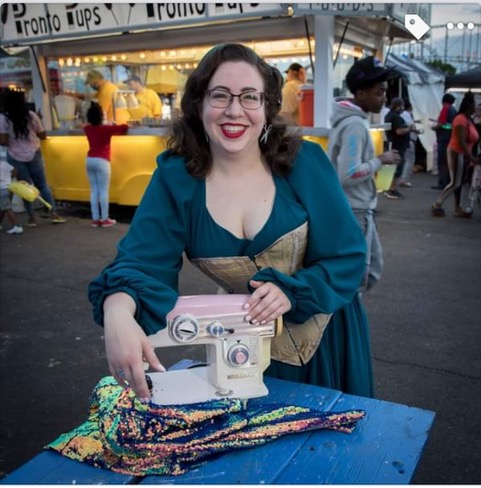 About Kathleen R. Kovarik
Kathleen joined the theatre staff as the Costume Shop Manager. She has worked as a costume designer and technician at theaters in Ohio, Colorado, and Tennessee. Before coming to U of M, she worked for five and a half years as a Resident Costume Designer and Costume Shop Supervisor at Playhouse on the Square just down the street in midtown Memphis. Having designed and/or built a wide variety of shows, favorite highlights include The Book of Will (POTS, 2020), Tuck Everlasting (POTS, 2019), Dreamgirls (POTS 2018), Priscilla Queen of the Desert (POTS 2017), Cinderella (Magical Theatre Company 2015), Front Page News (Scopes Trial Festival 2015), It Ain't Nothin' But the Blues (Cumberland County Playhouse 2014), Five Lesbians Eating a Quiche (POTS 2013), The Left Hand Singing (POTS 2012), Ragtime (Kent State University 2012), and A Wrinkle in Time (Oberlin Summer Theater Festival 2011). She particularly loves doing in-depth research into obscurities about historical dress and sewing techniques.
Education
M.F.A. in Costume Design from The School of Theatre and Dance at Kent State University, Ohio.
B.A. in Fine Art with a drawing concentration and Japanese Language from Mount Union Collage (now University).