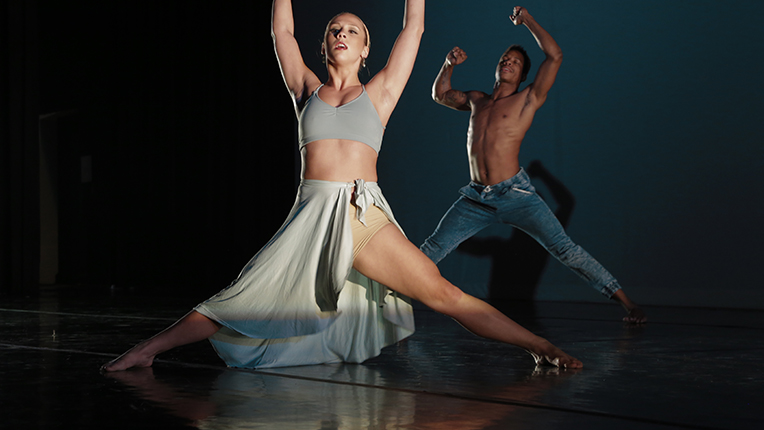 Department of Theatre and Dance Admissions
Application and Audition Process
Admission to the BFA in theatre at the University of Memphis is a two step process. Students should apply first to the University of Memphis and then separately to the Department of Theatre & Dance. Current Memphis students wishing to transfer into, or add the BFA program need only complete the departmental application. Current BFA students wishing to change their program/concentration need only complete the departmental application. Acceptance to any of our programs is contingent upon successful acceptance to the University of Memphis. When applying to the department students should choose between four areas of study:
* Graduate admission information can be found Here
All programs require an entrance audition and/or interview. Students are automatically considered for all scholarship opportunities as part of their application and audition/interview provided they complete the in-person or recorded audition/interview by the last scholarship date (March 219, 2022 for students beginning Fall 2022).
The 2022 on-campus audition/interview date for admission and full scholarship consideration for the 2022 Fall semester is:
Saturday, March 19, 2022*
The 2022 on-campus audition/interview date for entrance consideration ONLY for the 2022 Fall semester,
no scholarship consideration is:
Monday, April 18, 2022 – Not available for Musical Theatre applicants*
2021-2022 Regional auditions/interviews for the 2022 Fall semester are severely interrupted due to the global pandemic. As festivals determine if they are planning to operate virtual auditions we will update this site. At this time we anticipate participation (either in-person or virtually) in the following regional auditions:
North Texas Auditions - Greater Dallas Area
Booker T. Washington High School Showcase
Greater Houston Area Auditions
Greater San Antonio Area Auditions
South Eastern Theatre Conference (SETC)
Tennessee Thespian Festival
Tennessee All State Auditions
Students wishing to audition at one of these sites should complete the departmental application and indicate their audition preference on the form. They will then need to register separately for the event with the event's organization directly.
*Due to the global pandemic we are allowing recorded auditions and virtual interviews for any student who does not wish to travel to campus. Please select the recorded audition/interview as part of the departmental application and we will send you instructions about how to complete your audition/interview approximately 24 hours after we received your application. Auditions/Interviews must be receive/completed no later than March 19, 2022 for scholarship consideration.