"You can really learn what those [consumer] drivers are in anthropology, the basis of human interaction makes it more intuitive to understand and analyze marketing cues."

Erica Leake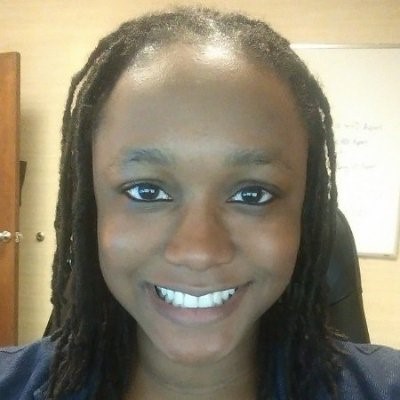 U of M Graduating Class of 2010
Current Position: Merchandising Analyst, AutoZone

Erica came to the University of Memphis after finishing her associate's degree in music at another institution. "I've always been interested in anthropology," she says, though she did not officially major in the department right away. As an undergraduate student in anthropology, her interests were predominantly with consumer anthropology, which falls near the qualitative side of marketing tackling topics like what drives consumption patterns, how do people use products, and how can product design be improved for consumers. She was able to explore these interests largely through independent readings with professors, which gave the one-on-one attention and guidance she was looking for.
After graduating, Erica found a position as a field ethnographer/ethnographic consultant with a company called SmartRevenue. She felt, however, that there were not many jobs in consumer anthropology in the Memphis area at the time. So she relocated to Seattle, Washington where she continued to work with SmartRevenue. In her position she tried to understand the consumer's experience of shopping through such methods as intercept interviews and floor mapping.
Next, Erica was able to work with Philips Sonicare as a product research specialist. She was able to design studies from the ground up with multiple methodologies in order to validate the company's marketing claims and improve product design. This way she was able to back up claims about a product with real-world findings to strengthen brand reliability and ensure legal accountability.
Erica then returned to Memphis to be an on-site vendor for Loyalty Lane, a marketing firm out of Marietta, GA. Today she is a merchandising analyst for AutoZone. While in her last two positions Erica has relied more on quantitative data analysis and more traditional marketing techniques, she attributes her holistic perspective in understanding consumers as people to her anthropological training. "Anthropology kind of trains your mind to think in a way that helps you glean information, like societal norms and practices." This information helps her to understand what drives consumer behavior by gaining an insider perspective on the products andservices her company provides.
For current students interested in consumer anthropology and the marketing field, Erica recommends combining their coursework with at least some business and quantitatively focused classes. Employers will want to see students have competency in some back computer skills, and that they can read and analyze data. Also, internships are a great way to "go out and put a lot of the theory to practice." It is also important to work or volunteer outside of school to show that you can interact with people, an essential skill for nearly any future career. Finally, students should take advantage of any opportunity that they have to showcase what they've learned and to demonstrate they are well-rounded individuals.