Daphene R. McFerren
Hooks Institute Executive Director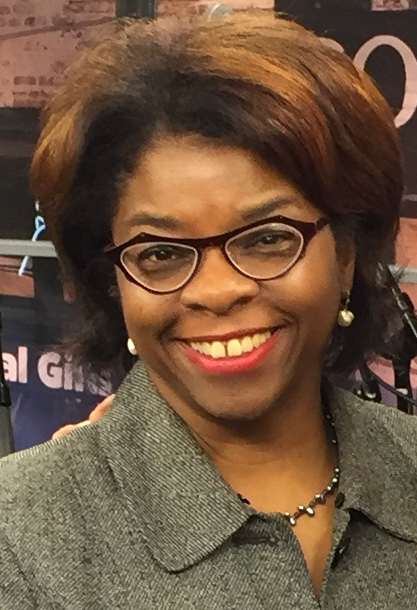 In 2008, Daphene McFerren became the executive director of the Benjamin L. Hooks Institute for Social Change at the University of Memphis. Its mission is teaching, studying, and promoting civil rights and social justice. In this role, she is responsible for strategic initiatives, program development and implementation, staff management and financial oversight of Hooks Institute operations. For over twenty-seven years, the Hooks Institute programs have addressed disparities related to education, diversity and inclusion and civic engagement.
Ms. McFerren interviews on civil rights and social justice have been featured in various media, including documentaries produced by regional public television stations. In February 2023, she was a featured speaker for the U.S. Department of Justice (Washington, DC and regional offices) and the U.S. Department of Health and Human Services, Office of the Inspector General (Washington, DC and regional offices.).
Ms. McFerren has produced or been a member of the production team on the following documentaries: "Freedom's Front Line: Fayette County," TN (2008), which tells the story of the grassroots civil rights movement in that county from the 1950s-1970s (2008 Director's Choice Award, Black Maria Film and Video Festival); "Duty of the Hour" (2016; executive producer) a documentary film about the life of civil rights activist Benjamin L. Hooks, which was broadcast on WKNO-TV, Memphis and on KCET Los Angeles, one of the largest broadcast areas in the country (recipient of the 2013 Director's Citation, Black Maria Film and Video Festival and 2016, the Congressional Black Caucus Veterans Braintrust Recognition on Capitol Hill, Washington, DC); and "The Civil Rights Movement: A Cultural Revolution" (2014), which details the impact of the civil rights movement on the nation's music, fashion and culture. (Award of Merit, 2014 Best Shorts Competition). She is also the executive producer and producer of a documentary on Ida B. Wells, "Facing Down Storms: Memphis and the Making of Ida B. Wells," which premiered in Memphis, TN, on April 19, 2022.
Before joining the Hooks Institute, McFerren was in private practice in Washington, DC; was senior counsel in the Office of General Counsel at the United States Securities and Exchange Commission; was counsel to the late Attorney General Janet Reno; and was later Assistant United States Attorney for the District of Maryland prosecuting, among other cases, forced labor and involuntary servitude cases involving foreign victims.

The Memphis Business Journal selected McFerren as a Superwoman in Business in 2016. That same year, Bizwoman (a publication of business journals), selected McFerren as one of "100 Women to Watch in the U.S." in 2016.
On February 23, 2023, The Tennessee General Assembly passed Senate Resolution 33 honoring Fayette County, Tennessee civil rights activists of the 1960s and the Hooks Institute's exhibits, websites and documentary memorializing the history of that Movement.