BME Academic Programs & Degrees
As the only Biomedical Engineering department within 200 miles, we deliver an engaging, interactive learning experience to prepare graduates for a wide range of careers. Our faculty are committed to teaching and inspiring students to achieve their goals, and improving the health of everyone.
(To learn more about Biomedical Engineering, visit our About and Research pages. To skip to BME Admissions info, click here)
Undergraduate: Bachelor of Science (B.S.)
[*Ranked #17 Best Affordable Bachelor's in BME (by AffordableSchools.net) and #33 Best Bachelor's in BME (by BestCollegeReviews.org)]
>Click to watch short interviews with our outstanding BME students! (2023: Samantha Hall, 2022: Juan Esparza)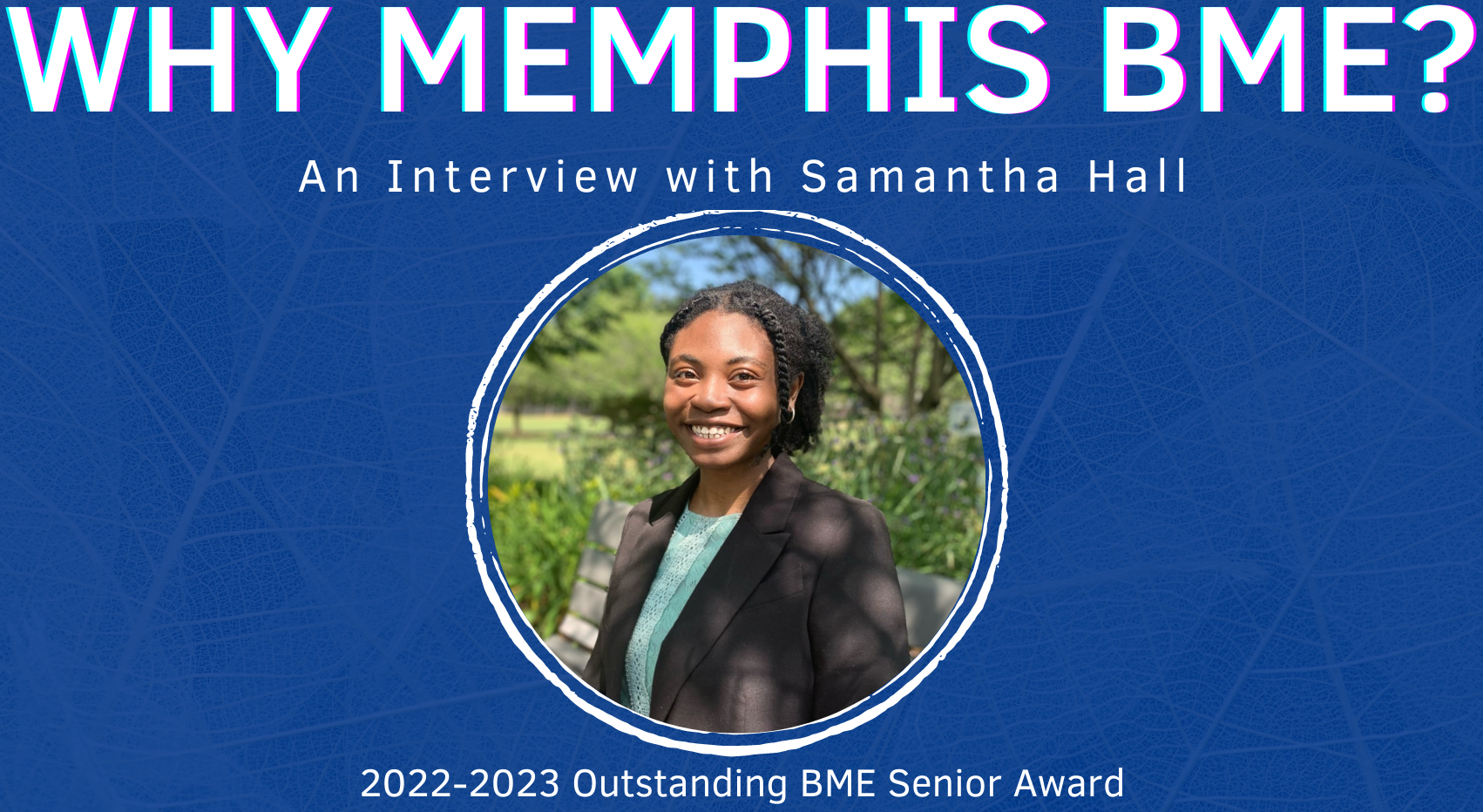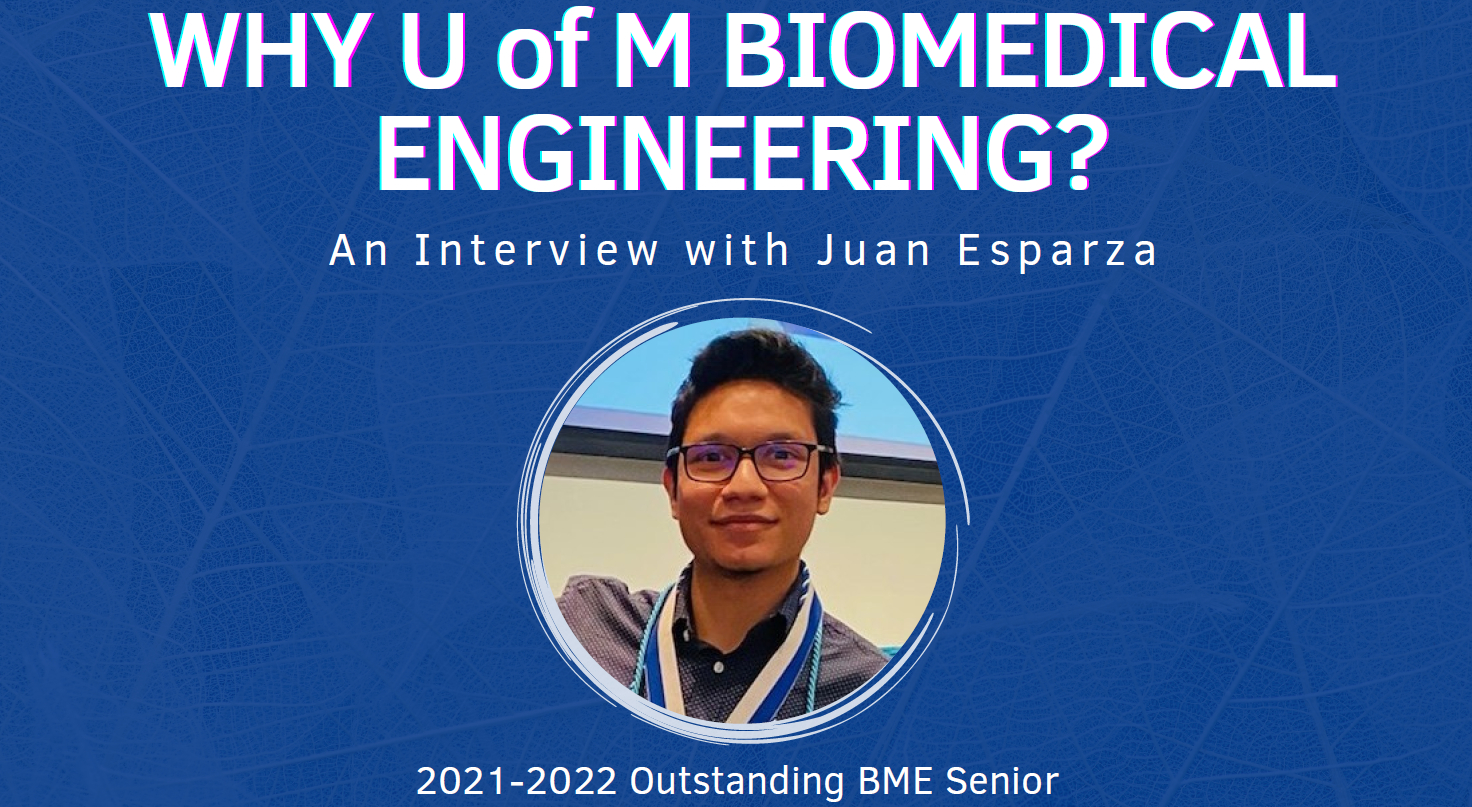 Our students take both basic and BME-specific science and engineering courses such as Calculus, Biology, Circuits, Medical Physiology, and Medical Instrumentation, all of which can be aligned with Pre-Med preparation and/or a dual-degree. For upper-level electives, students can choose a focus area such as Biomaterials/Tissue Engineering, Bioelectricity, Biosensors, Biomechanics, or Imaging (see our Advising Guide and Focus Area Flowcharts). During the senior year, students work in teams on their capstone BME design project. These senior projects are mentored by departmental and external biomedical and medical professionals, giving our students an immersive real-world experience in biomedical device design.
We are excited to be part of your journey to a future in biomedical engineering, or any career path you choose. Whether you want to work in medical device industry, go to graduate school for an advanced degree in engineering or management, or go to medical school or other professional school, we will help you reach your career goals. If you are still searching for a career path, we can explore the possibilities together with you.
>APPLY NOW to the University of Memphis
>See the Undergraduate Catalog (select current catalog from drop-down menu, click 'Undergraduate Programs' in L sidebar, then 'B S in Biomedical Engineering') for further details
ABM: Accelerated Bachelor's-to-Master's
We offer a ABM program to allow students to earn both their B.S. (in a Science or Engineering discipline) and M.S. in Biomedical Engineering in five years. ABM students become eligible for a graduate assistantship (GA--typically includes a tuition-and-fees scholarship + monthly salary) once they reach senior status; most ABM students begin part-time work in a faculty member's research lab once accepted into the program.
(Interested in the BME ABM program? Contact us to learn more and apply)
Graduate: Master's (M.S.) and Doctoral (Ph.D.)
[*Ranked Top 100 Biomedical Engineering - Graduate program by U.S. News and World Report]
>Click to watch short interviews with our outstanding BME students! (Sarah Brasher Interview - U of M BME)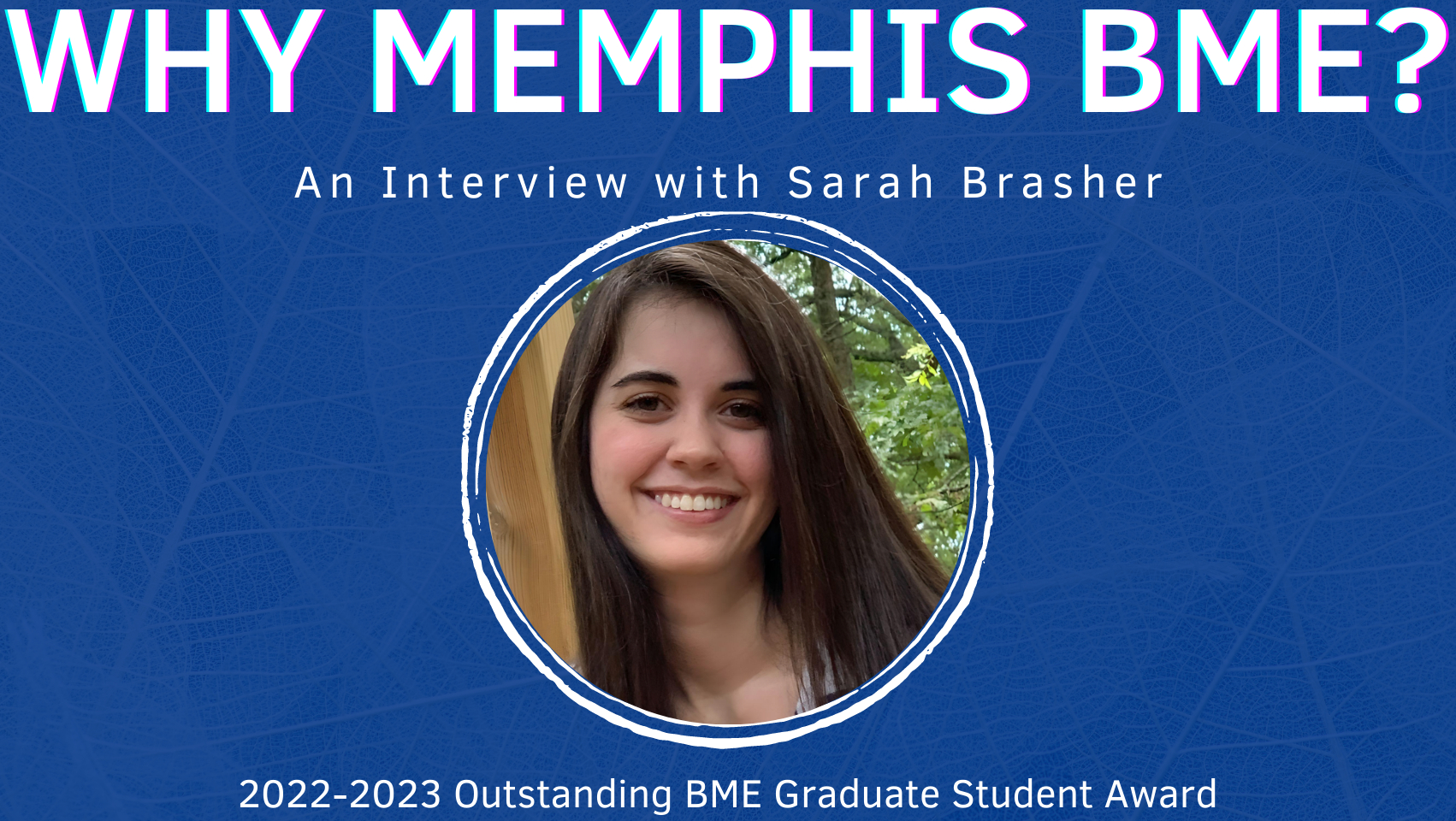 The University of Memphis (UofM) - University of Tennessee Health Science Center (UTHSC) Joint Graduate Program in Biomedical Engineering offers M.S. (thesis and non-thesis) and Ph.D. degrees. The Joint program takes advantage of the resources of the engineering and basic science programs at UofM and the medical and clinical programs at UTHSC. All students entering the graduate biomedical program are matriculated in the Joint Program with their degree awarded from both institutions. Instructions to apply to the Joint Graduate Program in BME are in the Admissions section below.
>Additional info on BME graduate programs can be found here, as well as on the UTHSC BME website
>See the Graduate Catalog (select current catalog from drop-down menu, click 'Degree Programs' in L sidebar, then 'Biomedical Engineering' under Master or Doctoral headings) for further details
>Current BME graduate students: Course registration instructions (including for cross-site courses) can be found here.
Students interested in pursuing the BME Bachelor's program should apply via the UofM Undergraduate Admissions website.
For the Joint Graduate Program (M.S./Ph.D.), regular-cycle applicants intending to start Fall semester should apply via the UTHSC application portal (priority deadline: December 15). For additional information on applying to the BME graduate program, click here.
Advising
Undergraduate freshmen and transfer engineering students are advised through the Herff College of Engineering Advising Center. Sophomore-level and higher BME students are assigned a faculty advisor to help guide them through the program (selection of core and elective courses, registration permit approvals, etc.). The BME Undergraduate Advising Guide can be downloaded here, and example focus-area curriculum flow charts can be downloaded here.
Reflecting our commitment to consistently meet and exceed established standards of educational program quality and excellence, the UofM Biomedical Engineering program is accredited by the Engineering Accreditation Commission of the Accreditation Board for Engineering and Technology (ABET). ABET accreditation was most recently reviewed in Fall 2021, with renewed accreditation granted in August 2022 (4-5 year update cycle). For detailed UofM BME accreditation info, click here.