CS Alumnus Tim Whitehorn to Speak at Entrepreneurs Lunch
Posted on 2015-10-22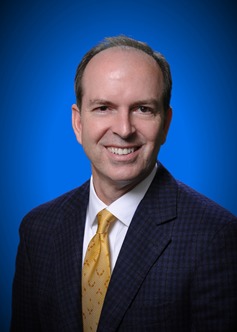 Tim Whitehorn, an alumnus of the Department's undergraduate program, will speak at the Crews Center for Entrepreneurship's lunch on Wed., Oct. 28. The event will be held from 12:00-1:00 pm in room 308 of the University Center.
Whitehorn is currently CEO of Asentinel Software. He comes to Asentinel from ServiceU Corporation, where he has served as CEO since founding the company in 1997. He has a long line of successes in a combination of telecommunications, software development and customer service focused organizations. These included work as a Regional Vice President at LCI Telecommunications, Founder and CEO at ATS Network Communications, Inc., Vice President at ATS Telephone & Data Systems, Inc., and a Senior Engineer at Federal Express.
Under Whitehorn's leadership, ServiceU grew to be a world-class software development company. In ten short years, it established itself as the leader in providing software that helps churches, schools, and nonprofits simplify and automate administrative processes by moving them online. The company has more than 2,000 clients, including churches of all sizes and businesses ranging from small nonprofit organizations to Fortune 500 companies in all 50 states and 5 countries. The company estimates that its software has coordinated the scheduling for more than 15 million events.
Tim is a graduate of the University of Memphis, where he earned his B.S. in Computer Science and his Masters of Business Administration. He is involved in community organizations and his local church, where he serves in a wide range of roles including deacon, bible study teacher, and member of numerous committees. He and his wife have three sons.