Upcoming Data Science Workshops
Posted on 2018-03-29
The Department will hold three series of workshops on using Python for data analytics, data science, and machine learning this year.
Each series will consist of two 2-day workshops: a beginner session on Python Programming and Data Analytics, and an advanced session on Data Science and Machine Learning. Participants are encouraged to attend both workshops in the series.
The first workshop series will be held May 18-19 for the beginner session, and May 25-26 for the advanced session. Registration is available at goo.gl/E73PyL.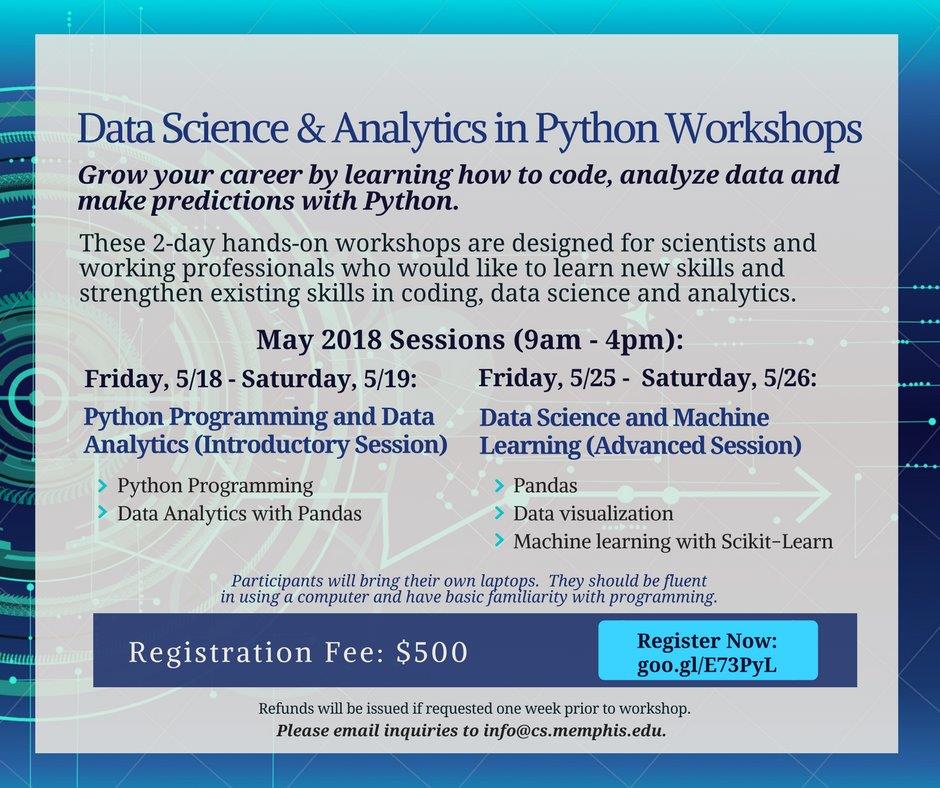 There will be additional workshop series held in August and December 2018. Specific dates and registration for these are not yet available, but if you are interested in attending please complete the survey here.
For more information, please contact Lyndsey Rush at ldrush@memphis.edu.