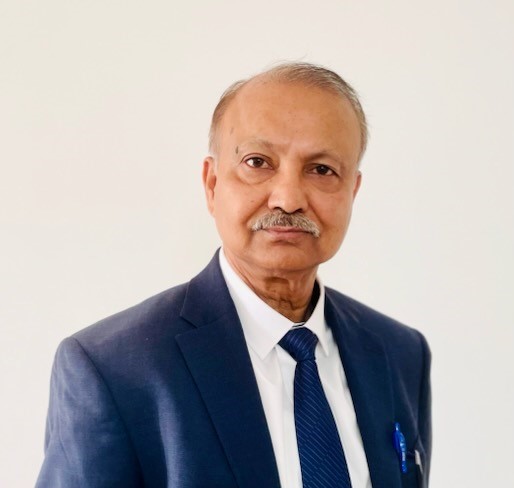 Dipankar Dasgupta
Hill Professor in Cybersecurity and Director, Center for Information Assurance
Email
dasgupta@memphis.edu
Office
Dunn Hall 333/FIT 324
Office Hours
Call for hours
Degree:
PhD, Computer Science, The University of Strathclyde, 1994
Teaching Interests:
Network security, evolutionary computation
Research Interests:
Bio-inspired computing, cybersecurity, trustworthy AI
Personal Website:
http://www.cs.memphis.edu/~dasgupta/
---
Dr. Dipankar Dasgupta joined the University of Memphis as an assistant professor in 1997 and became a full professor in 2004. He is the recipient of the 2011-2012 Willard R. Sparks Eminent Faculty Award, the highest distinction and most prestigious honor given to a faculty member by the University of Memphis. Dr. Dasgupta currently holds the William Hill Professorship at the University of Memphis. He is an IEEE Fellow, recipient of 2014 ACM SIGEVO Impact Award, and ACM Distinguished Speaker. Dr. Dasgupta has been an Advisory Board member of the Geospatial Data Center (GDC) at the Massachusetts Institute of Technology since 2010.
Prof. Dasgupta's research covers broad areas of computational intelligence (including AI and machine learning) for the design and development of intelligent solutions. He is one of the founding fathers of the field of artificial immune systems, making major contributions in developing tools for digital immunity and survivable systems. Dr. Dasgupta has published a number of books and edited volumes including Advances in User Authentication (2017), Immunological Computation (2008), Artificial Immune Systems (1999), and another book on genetic algorithms (1996).
Prof. Dasgupta has more than 300 publications. A search with his name in Google Scholar indicates more than 16,500 citations, and an academic search at Microsoft shows that he has collaborated with 106 co-authors -- extraordinary testimony to the broad influence of his contributions within the research community. With an h-index of over 58, he is featured on UCLA's list of prominent computer scientists.
In addition to Prof. Dasgupta's research and creative activities, he spearheads the University of Memphis' education, training, and outreach activities on Information Assurance. He is the founding Director of the Center for Information Assurance, which is a nationally designated Center for Academic Excellence in Information Assurance Education and Research. He developed the University of Memphis' graduate certificate and undergraduate concentration programs in cybersecurity and has established a wide range of academic collaborations.