River City Partnership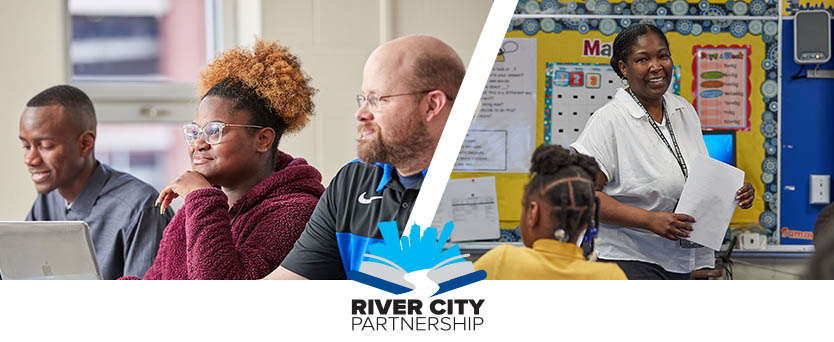 Inspire the Memphis community by joining the River City Partnership, a unique undergraduate teacher education program in the College of Education at the UofM.
The River City Partnership is a collaborative partnership between the UofM College of Education, Memphis-Shelby County Schools, local charter schools and other community partners collectively working to prepare culturally competent teachers who know what to teach and how to reach the students they serve in Memphis-area schools.
Our unique approach to Teacher Education
The River City Partnership stands apart because it focuses on Memphis! No city in the world is quite like Memphis, and no teaching program is quite like the College of Education's River City Partnership. The River City Partnership:
Taps into local aspiring teachers who demonstrate a passion for equity
Deepens future teachers' sociopolitical understanding of our Memphis community
Engages future teachers with our community around issues of equity and inclusion.
Provides peer cohort support model, appreciative advising and academic support
Intentional integration of Praxis Core and Content preparation services
Prepares future teachers who have strong academic content knowledge, sociocultural context knowledge, and pedagogical knowledge
Need more information?
Email us at rivercitycoe@memphis.edu.