The CFIRE Consortium Recognized as Tier 1 Center
The University of Memphis/University of Wisconsin-Madison consortium is called CFIRE (National Center for Freight and Infrastructure Research and Education) and is composed of 10 universities. The Tier 1 University Transportation Center (UTC) encompasses a geographical area that serves the majority of freight traffic in the United States.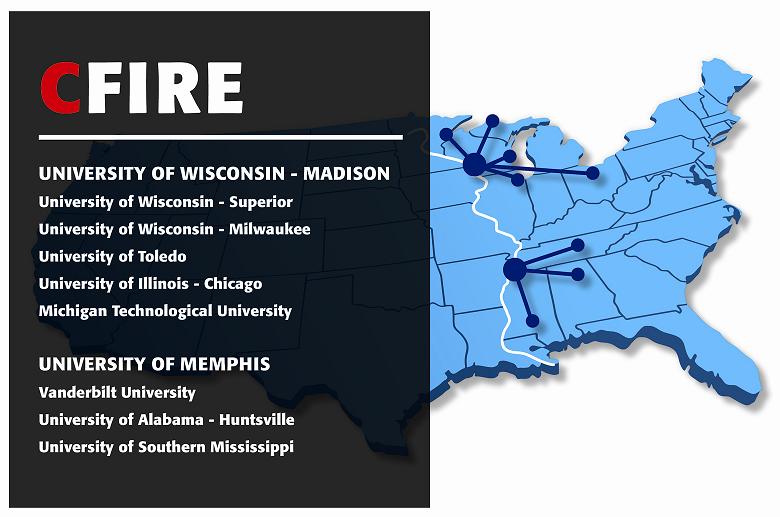 The University of Memphis coordinates the "southern hub" which includes Vanderbilt University, the University of Alabama-Huntsville, and the University of Southern Mississippi. The University of Wisconsin-Madison serves as the lead institute of CFIRE and leads the "northern hub."
The CFIRE team takes advantage of regional expertise developed over years of prior activities by using northern and southern hubs to coordinate education, training, and technology transfer efforts. Research is done collaboratively across both regions, but dissemination is managed by the hub institutions.
The consortium's winning proposal, Making Multimodal Freight Systems Work for Economic Recovery and Quality of Life, detailed research, education, and technology transfer activities that will maximize the effectiveness of multimodal and intermodal development in our region and in the nation to move products efficiently from border to border and abroad, which creates an unprecedented opportunity for job creation and sustained growth.