January 2021 News Releases
- Tuesday, January 26 -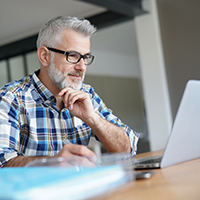 UofM highest-ranked in Tennessee for 2nd straight year by U.S. News & World Report
The University of Memphis is the highest-ranked institution in Tennessee for the second straight year by U.S. News & World Report in its 2021 rankings of online programs. UofM's status began its incredible climb four years ago, culminating with the top spot in back-to-back years.
---
- Thursday, January 21 -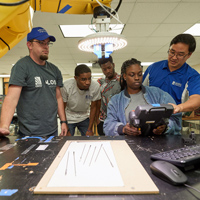 UofM Herff College of Engineering Receives Prestigious National Award for Diversity Efforts
The University of Memphis' Herff College of Engineering recently received Bronze-level recognition from the American Society for Engineering Education (ASEE) Diversity Recognition Program, currently the highest level of recognition available from the program.
---
- Tuesday, January 12 -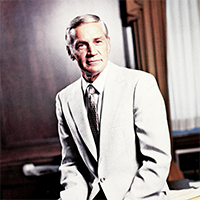 Former University of Memphis President Thomas G. Carpenter passes away
Dr. Thomas G. Carpenter, former University of Memphis President, passed away Wednesday, Jan. 6. He was 94.
Learn more about Dr. Carpenter's tenure >



---
- Monday, January 11 -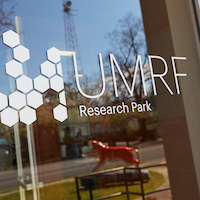 University of Memphis UMRF Research Park receives Soft Landings designation
After a nearly two-year process, the UMRF Research Park at the University of Memphis has received the "Soft Landings" designation from the International Business Innovation Association (InBIA). InBIA is a global non-profit with more than 1,200 members who lead entrepreneurship support organizations in 30 countries. InBIA provides industry best practices through education while enabling collaboration, mentorship, peer-based learning and the sharing of innovative ideas for entrepreneurs across the globe.
---
- Thursday, January 7 -

UofM trailblazer Dr. Miriam DeCosta-Willis (Sugarmon) passes away
Dr. Miriam DeCosta-Willis (Sugarmon), the UofM' first Black professor, passed away Thursday at her home surrounded by family. The UofM dedicated a historical marker to honor DeCosta-Willis on Dec. 14, 2020. The marker will be placed in front of Jones Hall just north of the Administration Building.
---
- Monday, January 4 -

A. Stephen McDaniel elected to NAEPC Estate Planning Hall of Fame
The National Association of Estate Planners & Councils (NAEPC) has recognized former University of Memphis adjunct professor and two-time graduate A. Stephen McDaniel as an entrant into the Estate Planning Hall of Fame and a recipient of the Accredited Estate Planner Designation for 2020.