Mighty Sound of the South Pep Band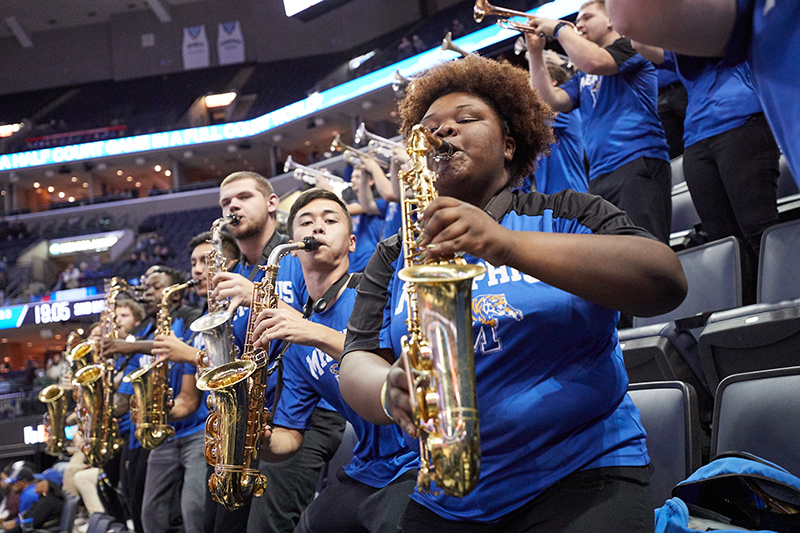 The University of Memphis Pep Band keeps the 18,000 cheering fans in the FedEx Forum on their feet as they cheer on the nationally ranked men's basketball team, and the women's basketball team at the on-campus Elma Roane Fieldhouse.
Students in the Pep Band receive a scholarship (amount varies year to year), have the opportunity to travel to basketball tournaments in locations throughout the country and are part of the rich traditions at the University of Memphis.
Past performances have included the NCAA Men's Basketball Tournament and the National Invitational Tournament.
Pep Band auditions are held each fall, at the beginning of each October.
Contact:
Dr. Will Plenk
Associate Director of Bands
Director of Athletic Bands
wjplenk@memphis.edu