Memphis Tuba Euphonium Ensemble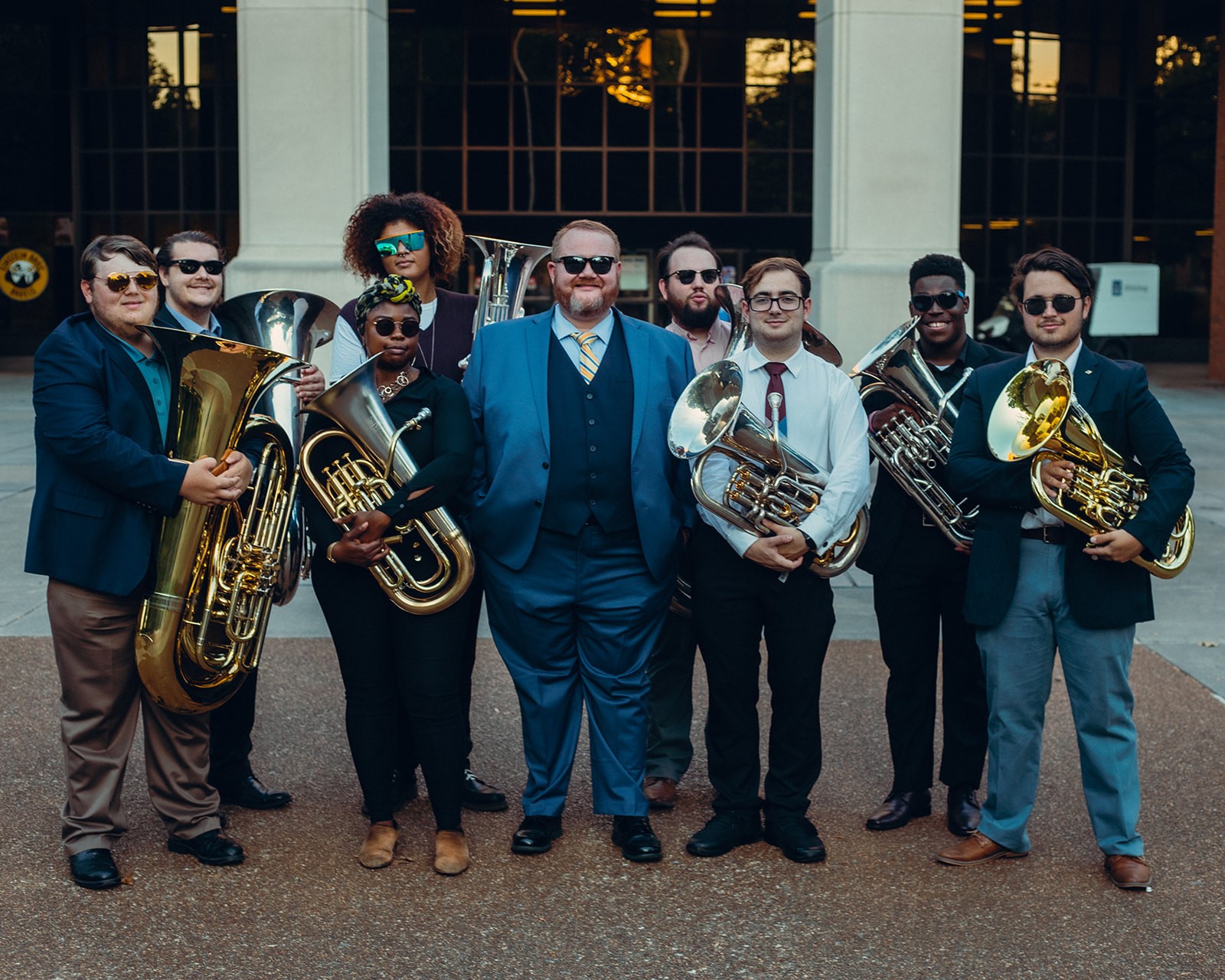 The tuba and euphonium students at the University of Memphis are a visible force on campus and in the community. They have been featured on NPR National News and the Bob & Tom Radio Program through their annual Tuba Valentine performances and regularly appear on Memphis TV and radio stations and perform at churches, schools, and conferences in the region.
The Bottom Line is an eight-member ensemble selected from the top tuba and euphonium majors at the University of Memphis. Since the Fall of 2014, they have released three recordings entitled Tuba Carols: Sounds of the Season, Axis, and Tubas in Love.
Contact:
Zack Corpus
Visiting Professor of Practice for Tuba + Euphonium
zacorpus@memphis.edu