Affiliates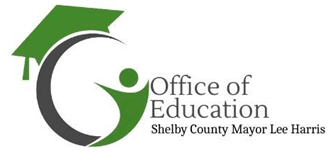 Community Partnership: University of Memphis SMART Center
Shelby County Government, in partnership with the University of Memphis SMART Center program, will open mental health tele-suites for young people, giving students access to needed mental health services. Through the tele-suites, mental health counselors from the SMART Center, a tele-behavioral clinic, will be able to provide 30-45-minute online counseling and psychotherapy services for middle and high school students.

University of Memphis SMART Center:
"The University of Memphis School of Social Work SMART Research, Training and Treatment Center aims to provide evidence-based interventions for school-based mental health programming, increase access for school-based behavioral health programming in underserved areas, provide training on best practices in tele-behavioral health, develop opportunities to research the use of technology in practice, and provide direct services to the states most vulnerable populations."

To find resources and learn more, please visit the City website: https://www.shelbycountytn.gov/3778/Youth-Mental-Health-Tele-Suites

Quote from Shelby County Mayor Lee Harris:
"Everyone should have access to mental health care, including our youth. Studies have shown that mental health services for youth and their families can make a tremendous difference in their lives. This is particularly true now, after the harrowing time we have all had because of the pandemic. That's why I am grateful that this partnership between Shelby County Government and the UofM SMART Center will provide online mental health services to our young people. Thank you to the Shelby County Commission for approving our plan to invest in our youth's mental health."

Quote from Dr. Cedrick Gray, Director of Education:
"As an educator in our county, I'm grateful for the support of the SMART Center team in providing access to quality mental health support for our youth. As a parent, I'm elated to know that all our youth will now have access to the mental health help they deserve. The partnership between the SMART Center and Shelby County Government is a real value-added benefit for Shelby County's youngest citizens."

List of Schools with Mental Health Tele-Suites:
Trezevant High School, Booker T. Washington High School, Booker T. Washington Wellness Center, Cordova Middle School, Grandview Heights Middle School, Hamilton K-8 School, Hamilton High School, Westside Middle School, MLK Prep High School, and the Youth & Family Resource Center.

School counselors, behavioral specialists, or school administration will have school-specific information regarding their mental health tele-suites.
---

Reading Bear Partners with SMART Center Warm Line operations:

Reading Bear, a project of WatchKnowLearn.org, is the first free program online to teach beginning readers vocabulary and concepts while systematically introducing all the main phonetic patterns of written English, all using innovative rich media. We spent an enormous amount of time developing 50 presentations, covering even more phonics principles and illustrating over 1,200 vocabulary items. There is nothing else like it, free or otherwise.Reading Bear and WatchKnowLearn are free, ad-free, non-profit projects of the St. Charles Place Education Foundation.https://www.readingbear.org/
---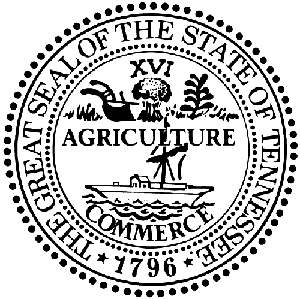 The SMART Center has established its inclusion through the state's Mental Health support network via the Division of Mental Health Services. Our services will be advertised and included in distributions disseminated to department's network of 13 Crisis Services providers located across the state. The department administers services for people of all ages living with mental illness, co-occurring disorders, or serious emotional disturbances. The collaboration will assist aligning cross-agency efforts for population health across services such as housing, crisis services, suicide prevention, and peer recovery services via WARM line referral assistance and individualized clinical support through the SMART Center. https://www.tn.gov/behavioral-health.
---
Driving the Dream network, via United Way of the Midsouth
UWMS serves the greater Memphis area in improving the lives of Mid-Southerners by mobilizing and aligning community resources to address priority issues. As part of a strategy for creating equitable access to the fundamental resources and supports needed for people in the Mid-South to achieve their hopes and dreams, UWMS implemented a two-generation strategy, Driving The Dream ("DTD"). Driving The Dream is a functional coordinated network of effective community-based services and supports to help families advance from where they are to where they dream to be. This partnership will maximize the assistance received from our peer-run phone line( WARM Line), which connect callers to both clinically supervised and trained mental health advocates, social workers, community service agencies and more who provide a wide variety communal health supports. https://www.uwmidsouth.org/driving-the-dream/


---

The Tennessee Department of Mental Health & Substance Abuse Services is a supporting funder of the University of Memphis SMART Center through a COVID-Block Grant.
---