Women's Empowerment Group Project
Robin Lennon-Dearing, PhD, MSW
Associate Professor
School of Social Work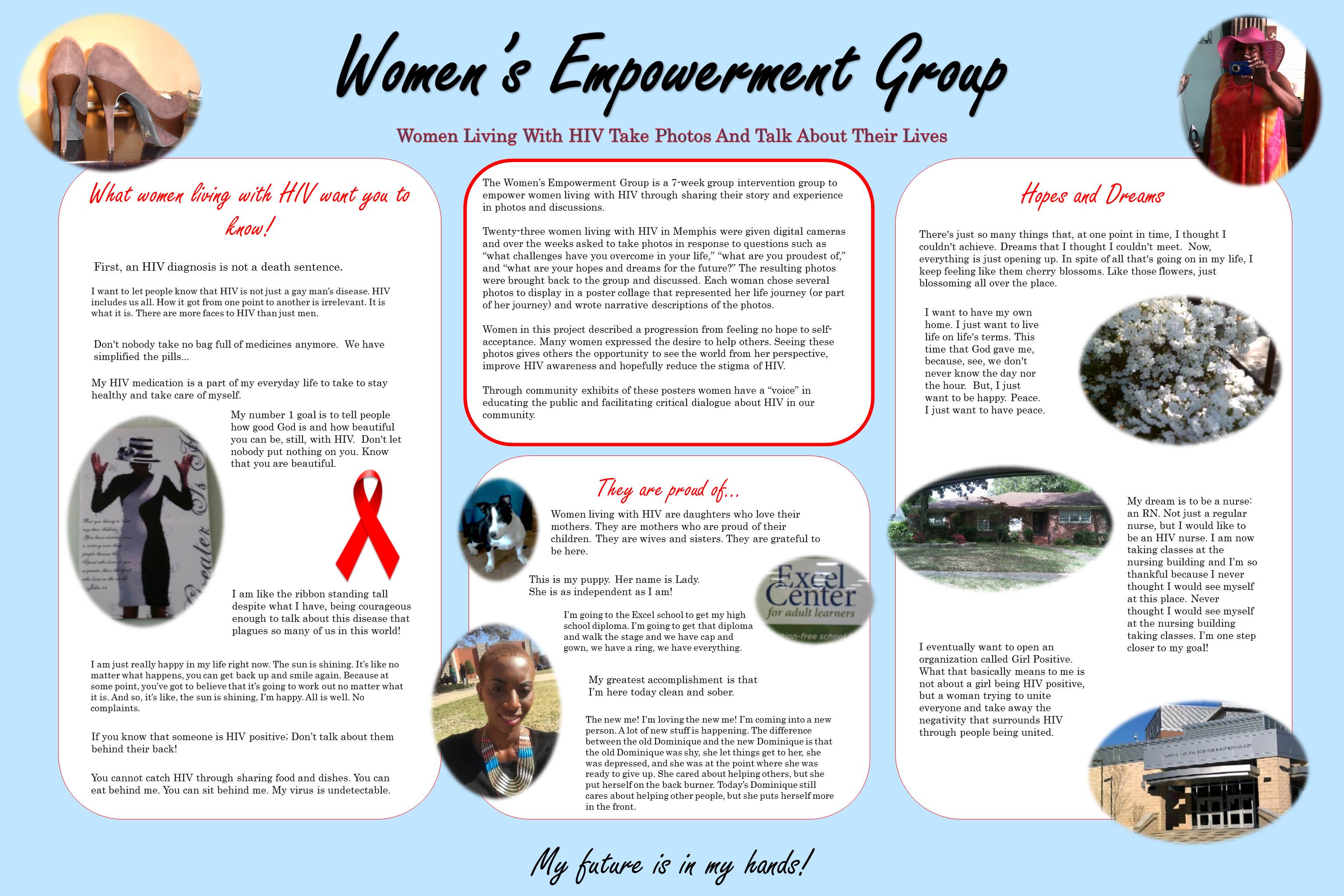 With the support of a Strengthening Communities grant and Friends For Life, Dr. Lennon-Dearing and her social work students have been learning about resilience from women living with HIV. The Women's Empowerment Group Project provided a 7-week group intervention for 23 women living with HIV. Women were given digital cameras and over the weeks asked to take photos in response to questions such as "what challenges have you overcome in your life," "what are you proudest of," and "what are your hopes and dreams for the future?" The resulting photos were brought back to the group and discussed.

Through their photos the women were able to describe personal stories along with the accompanying feelings of joy, sadness, pride and victory. As the women shared the obstacles they had dealt with or continue to deal with in life the other group members encouraged them to stay strong. Participating in the Women's Empowerment Group opened up the opportunity for each woman to verbalize the path that her journey had taken and how she had been successful in coming to self-acceptance. One woman said, "HIV saved my life. It made me realize and prioritize what was important to me."

The outcome of these group sessions are 23 posters; one poster representing each participant. From the more than 900 photos they had taken collectively each woman chose the photos that she wanted to represent her journey and wrote short descriptions for each. All twenty-three women share their personal stories through their photography and narrative.

For more information about this project or to request a speaker or poster exhibit please contact Robin Lennon-Dearing at rlnnndrn@memphis.edu.
---