Congratulations Student Veteran Graduates!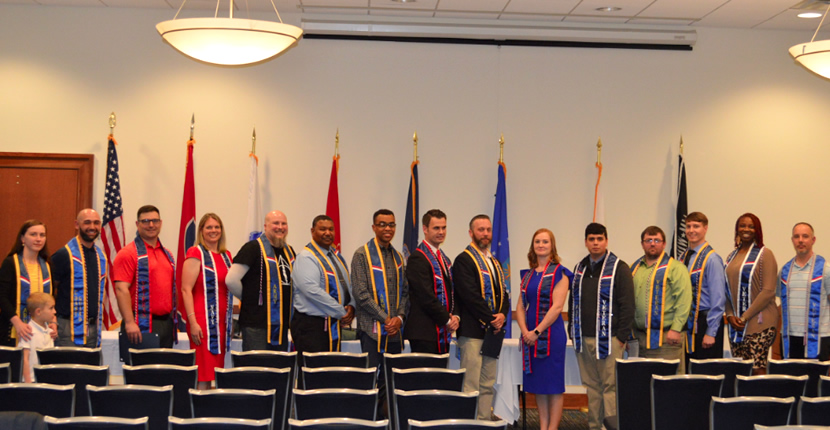 On April 18, 2109, the UofM Veterans and Military Student Services celebrated the grand accomplishments of student veterans who graduated in the Spring and Summer terms of 2019.
At the end of each semester, VMSS hosts the Veterans Award Ceremonies to honor and celebrate the accomplishments of veterans, active duty service members, national guard members and reservists. The ceremonies include a reception with the presentation of colors by UofM ROTC cadets, guest presenters, SVO new member induction, and the awarding of military branch-specific stoles and honor cords.
For more information contact:

Veterans and Military Student Services
University Center Suite 222
The University of Memphis
Memphis, TN 38152
Phone: 901.678.4269
FAX: 901.678.4207
Email: veterans@memphis.edu