2019 Dunavant Faculty Professorships
John Haddock, Mathematical Sciences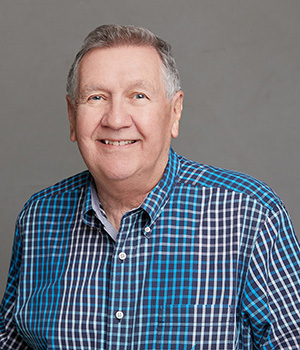 John Haddock received his Ph.D. degree in mathematics in summer, 1970, and joined the University of Memphis (UofM - then Memphis State University) immediately thereafter. His main research areas are in qualitative theory and applications of Ordinary and Delay Differential Equations, including stability, asymptotic behavior, and invariance principles. He also works in the Science, Technology, Engineering, and Mathematics (STEM) Education arena. Over his career, he has received funding as PI or Co-PI on 20 different projects for which the projects have been funded for more than $12M.
Funding agencies have included the National Science Foundation (NSF), the Environmental Protection Agency, the U.S. Office of Naval Research, the State of Tennessee Mathematics & Science Partnership (MSP) Program, and the Tennessee Humanities Council. Currently, he is PI and Co-PI on two separate NSF grant projects. He served as a UofM administrator for approximately 15 years, having served as Department Chair, Director of Research and Graduate Studies in the College of Arts & Sciences, and (Interim) Senior Vice Provost for Academic Affairs. He also served for 6 years as a Program Officer (rotator) for two different stints at the NSF, and is currently a professor of mathematics.
---
Dennis Laumann, History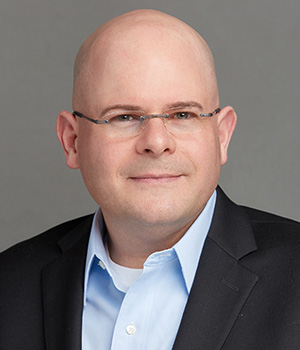 Dennis Laumann is Professor of African History and Director of Undergraduate Studies in the Department of History. A specialist in the history of West Africa, especially the nation of Ghana, he is a former United States Fulbright Scholar and a past president of the Ghana Studies Association.
Laumann's publications include Colonial Africa, 1884-1994, Second Edition (Oxford University Press, 2019) and Remembering the Germans in Ghana (Peter Lang Publishers, 2018). In addition to teaching courses on African, African Diasporic, and world history, Dr. Laumann has led study abroad programs to Ghana, Cuba, and Brazil. He is the recipient of numerous teaching awards, such as the Thomas W. Briggs Foundation's Excellence in Teaching Award, the Award for Excellence in Teaching from the College of Arts and Sciences, and the Excellence in Teaching Award from the University Honors Program. Dr. Laumann's next book, on historic links between Africa and Cuba, will be published by Ohio University Press.
---
Charles Santo, City and Regional Planning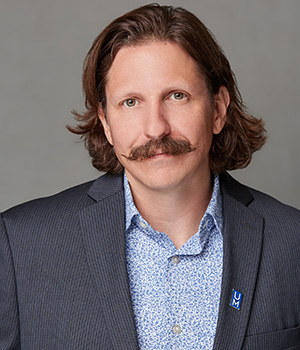 Charlie Santo is Chair of the Department of City & Regional Planning, and Associate Director of the School of Urban Affairs and Public Policy. He is the recipient of the University of Memphis Distinguished Research Award for Engaged Scholarship in 2016 and Co-Chair of the FedEx Institute of Technology's Smart Cities Research Cluster. Charlie teaches courses that focus on urban economic analysis, public finance and planning, and planning research methods.
Santo is the co-editor of Sport and Public Policy: Social, Economic, and Political Perspectives and the author of multiple articles on public investment and urban revitalization that have appeared in the Journal of Urban Affairs, the Journal of Planning Education and Research, and Community Development. Before entering academia, Charlie worked as a principal planner for housing and neighborhood preservation with the City of Richmond, Virginia, where he coordinated the implementation of the city's innovative Neighborhoods in Bloom program, which has been recognized with the HUD Secretary's Opportunity and Empowerment Award. His recent work on art-based community development in the Soulsville USA neighborhood has been internationally recognized and has generated substantial local investment by ArtPlace and the Kresge Foundation.
---
Gregory Washington, Social Work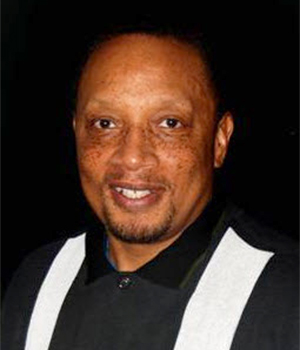 Gregory Washington earned his Doctorate in social work, with an emphasis in public administration, and a Master's degree in social work at Clark Atlanta University. He also earned a Master's degree in Education from Chicago State University and a bachelor's degree in psychology from the University of Illinois. He has held memberships in the National Association of Social Workers, the National Association of Black Social Workers, the American Evaluation Association, and the Association of Black Psychologists. Dr. Washington is the founder and former Director of Ujima Family Wellness Center of LeMoyne-Owen College Community Development Center in Memphis, Tn. Dr. Washington is currently an Associate Professor at the University of Memphis and works as a local clinical practitioner. He is a Licensed Clinical Social Worker (LCSW) and has practiced as an individual, family and group therapist in Illinois, Georgia, Arkansas and Tennessee.
Washington also has over twenty years of clinical, administration, intervention design and research consulting experience. He is currently the Lead Evaluator of the Substance Abuse and Mental Health Service Administration (SAMHSA) funded System of Care project in Tennessee's Shelby County. His research interests include culturally-centered empowerment approaches that influence healthy youth development. A major goal of his work is to identify and promote the use of innovative culturally sensitive interventions that reduce disparities in behavioral health and incarceration outcomes among people of color. Dr. Washington focuses much of his current professional activities on teaching, clinical practice, health promotion and community wellness intervention design and evaluation. Dr. Washington has published several peer reviewed journal articles and book chapters, spoken at professional meetings nationally and internationally. He also continues to facilitate professional in-service training, mentor training workshops, men's health workshops, and youth and community development workshops.