2019 Early Career Research Award (ECRA)
Emerson Keith Bowers, Biological Sciences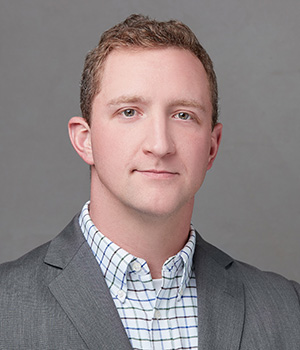 Emerson 'Keith' Bowers is an Assistant Professor in the Department of Biological Sciences. He conducted graduate and postdoctoral research at Illinois State University as part of a long-term ecological research project, and joined the University of Memphis in 2016.
Dr. Bowers' research group studies the evolution of adaptive behavior in wild birds. He recently established a long-term, individual-based project involving multiple species at the Edward J. Meeman Biological Station north of Memphis. Their work is theory-driven, employing experimental and observational approaches synergistically to tackle key questions in ecology and evolution. His team utilizes tools from animal behavior, physiology, molecular biology, and capture-mark-recapture techniques. A major component of their research involves studying drivers of between-individual differences in mating success and lifetime reproduction, always involving close observations of individuals in their natural habitat.
Dr. Bowers' research is sponsored by a variety of organizations, including the Eunice Kennedy Shriver National Institute of Child Health and Human Development. He was the 2016 recipient of the John Maynard Smith Prize from the European Society for Evolutionary Biology, was selected to serve on the Research Committee of the American Ornithological Society (since 2017), and has been awarded a forthcoming fellowship at the Wissenschaftskolleg zu Berlin ("Institute for Advanced Study").
---
Diana Ruggiero, World Languages and Literatures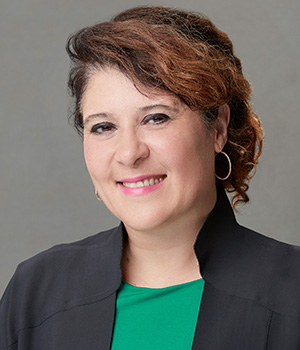 Diana Ruggiero is an associate professor of Spanish in the Department of World Languages and Literatures at the University of Memphis. She specializes in world languages for specific purposes and community service learning, and focuses on linking the University of Memphis with the local Latino community through her research, teaching, and service.
Her research to date encompasses world languages for specific purposes, Spanish for specific purposes, community service learning, and Afro-Latin America. Specifically, her research addresses current issues in higher education world language curriculum reform, best practices in world languages for specific purposes pedagogy, service learning project design, heritage learners and world language for specific purposes, intercultural sensitivity development, and Afro-Ecuadorian culture. Dr. Ruggiero presents on her research nationally and internationally, and her publications appear in leading journals and edited volumes in world languages for specific purposes and Spanish language and culture.
Dr. Ruggiero's contributions to the academic community are recognized by her many awards, including a University of Memphis Strengthening Communities, Capacity Building Grant and several research travel awards from the College of Arts and Sciences, the Engaged Scholarship Faculty Network, and professional academic societies. Dr. Ruggiero's research on best practices in higher education world language education and service learning design is also recognized through national teaching awards from the American Council on the Teaching of Foreign Languages (ACTFL) and the American Association of Teachers of Spanish and Portuguese (AATSP). She currently serves on the editorial board of the Revista Cientifica Kronos and as a peer-reviewer for manuscripts in world languages for specific purposes as well as afro-Ecuadorian literature and culture for academic journals and presses. She is also the chair of the AATSP Community Engagement Special Interest Group (SIG) and is a board certified medical interpreter (CMI-Spanish).
Dr. Ruggiero currently offers and develops courses that combine community-based learning with Spanish for the professions, such as Spanish for healthcare, Spanish for Commerce I and II, and Spanish for community engagement. She also offers a graduate course on how to teach Spanish for the professions and specific purposes. Topics covered in her classes range from community service learning, intercultural sensitivity, and heritage language learners to the National Standards for Culturally and Linguistically Appropriate Services (CLAS) in Health and Health Care, and interpreting and translating (consecutive, simultaneous, and sight). Her interests also include Spanish for fitness, sports, non-profit fitness and aquatics.
---
Nicholas Simon, Psychology
Nicholas Simon joined the University of Memphis as an Assistant Professor of Psychology in 2016. He received his PhD at Texas A&M University, and conducted post-doctoral training at the University of Pittsburgh.
The Simon lab utilizes animal models to determine the neurophysiological, genetic, and cognitive factors that drive different forms of cost-benefit decision-making. Furthermore, Simon lab is interested in the interaction between decision-making and exposure to illicit drugs. Dr. Simon is widely recognized for his development of novel behavioral paradigms to address distinct modalities of decision-making, which are integrated with several cutting edge neuroscience techniques including single unit electrophysiology and optogenetic stimulation.
Dr. Simon has been awarded grants from the National Institute of Drug Abuse at every stage of his career to study decision-making and substance use, and was also awarded a Young Investigator Award from the Brain and Behavior Research Foundation. He has published highly cited work in multiple prestigious neuroscience journals, including The Journal of Neuroscience, Biological Psychiatry, eNeuro, and Neuropsychopharmacology.