Dr. Shahram Pezeshk
Chair & Professor, Civil Engineering
Office
Engineering Science Building - Room 104A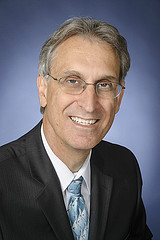 Personal website: www.ce.memphis.edu/pezeshk/default.html
Education
B.S., Civil Engineering; University of Illinois, Urbana-Champaign, 1982
M.S., Civil Engineering, University of California at Berkeley, 1983
Ph.D., Civil Engineering, University of Illinois, Urbana-Champaign, 1989

Field of Active Research
Dr. Pezeshk's research interests encompass all phases of engineering seismology and earthquake engineering; in particular, ground motion prediction, site effects, site characterization, probabilistic seismic hazard analyses, and strong ground motions and their impact on structures.
Dr. Pezeshk has also a long record of research in structural optimization, in particular, performance-based structural optimization.
Dr. Pezeshk's research in Ground Motion Prediction Equations (GMPEs) has been implemented in the USGS hazard maps 2008 and 2014:
and U.S. NRC and EPRI:
Teaching

Licenses
Professional Engineer, Tennessee.

Research
Ground Motion Scaling
Ground Motion Prediction Models
Geometric Spreading
Risk-based seismic design for optimal structural and non-structural system performance
Site Specific Studies
Probabilistic Seismic Hazard Analysis
Awards, Honors, and Scholarships
Recipient of the 2014 Herff College of Engineering Outstanding Research Award.
Recipient of "State-of-the-Art of Civil Engineering Award," American Society of Civil Engineers.
Recipient of the Emison Professorship, Herff College of Engineering, The University of Memphis (2002-present)
Featured Engineer (2002)
Recipient of the Don P. Smith Professorship, Herff College of Engineering, The University of Memphis (1999-2002)
Recipient of the 1999 Herff College of Engineering Outstanding Research Award.
Recipient of the 1998 University of Memphis Distinguished Research Award
Superior Performance in University Research (SPUR) award, The University of Memphis, 1993.
Myrtle L. Judkins Memorial Scholarship(University of California, Berkeley), 1983.
B.S. Degree with Highest Honors, 1982.
Listed in the 5th Edition of Who's Who in Science and Engineering