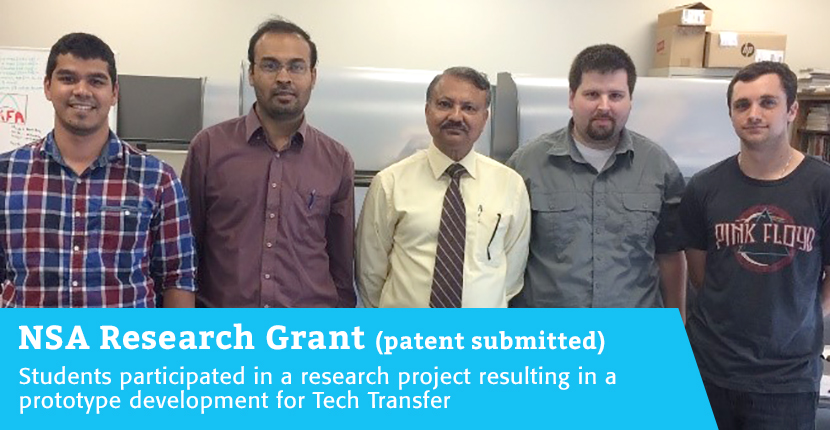 NSA Research Grant: Adaptive Multi-Factor Authentication (A-MFA) System
(A patent application has been submitted for this research, and a licensing agreement is underway with a company).
The following students (Irfanur Rahman, Abhijit Nag, John Shiern, and McKitttrick Swindle) participated in a research project which resulted in a prototype development for Tech Transfer.
This video relates to the development of an Intelligent and Robust Multi-Factor Authentication System by the Center for Information Assurance at the University of Memphis.