2019 CS Research Symposium and Career Day
Posted on 2019-04-16
The 15th Annual Computer Science Research Symposium and Career Day was held on Friday, April 12 in the Michael D. Rose Theatre.
Students at all levels gathered to present their ongoing or recently completed research. In the Oral Presentation category, Sayma Akther took 1st place and Stephen Lee placed 2nd. Saurab Dalal took 1st place in the Poster Presentation category.
Special thanks to Prof. Nirman Kumar, Graduate Student Association President Tyler Moore, and Dept. Secretary Rhonda Smothers for organizing the event.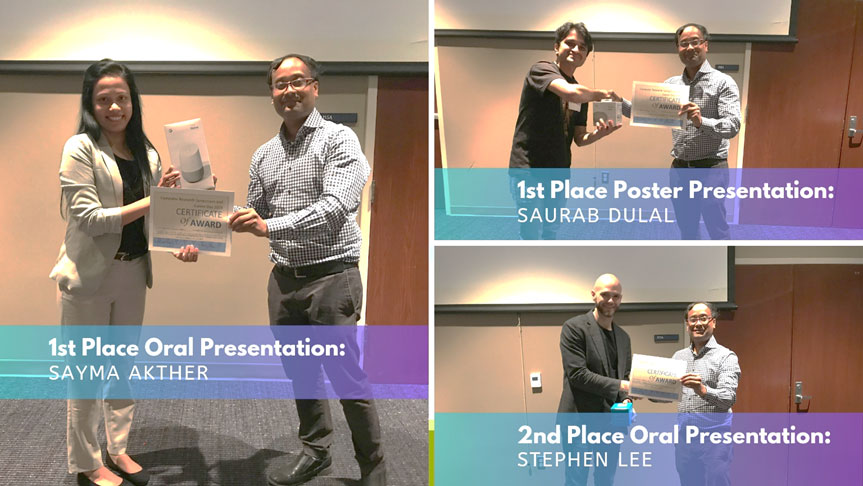 Additional photos are available at https://www.facebook.com/MemphisComputerScience/.