Parent and Guest Program
We want to involve parents and families in the college experience, and we have designed a program especially for you! This program will familiarize you with the University of Memphis Lambuth and everything we have to offer. You will have the opportunity to have your questions answered and become acquainted with the campus so you can better appreciate your favorite student's college experience. The parent and family programs are held on the same dates as the student programs but are mainly facilitated in separate sessions.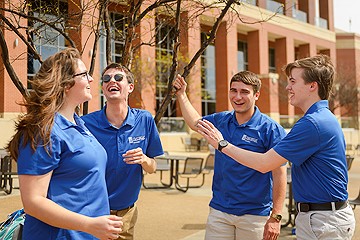 This casual but informative program will give you the opportunity to:
Meet with representative from academic programs.
Discover the vast array of support services available to students.
Tour the campus and see where activities take place.
Meet with currently enrolled students.
Learn about educational costs.
Talk with current parents about their experiences.
We encourage you to support your favorite freshman by attending this special program!