I Am Psyched! National Tour Exhibit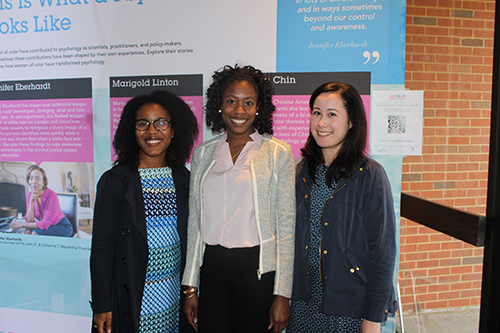 In April of 2017, the Department of Psychology featured the I Am Psyched! National Tour Exhibit concurrent with the National Conference for Undergraduate Research hosted on the University of Memphis campus. The I Am Psyched! National Tour Exhibit focuses on women of color in psychology as vital participants and leaders in fostering and contributing to positive social change. By illustrating how eminent women of color psychologists have transformed society, the exhibit empowers women of color today in the face adversity and in spite of discrimination. The exhibit uses the past to inform the present and inspires women of color psychologists to find passion in their profession and continuously engage in efforts to elicit positive social change.
Psychology graduate students of color served as docents, guiding faculty and students through the interactive exhibit.