LEAD Board Chair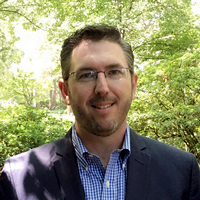 Chris Roeder, Director of Marketing and Product Management, International Paper
Chris Roeder has worked in various roles within International Paper's packaging businesses for the past 22 years. For the last two years, Chris has worked as the Director of Marketing and Product Management for the Containerboard Business. In his current role, he is responsible for development of business strategies to maximize value creation across International Paper's Industrial Packaging Sector, and to coordinate resources to execute those strategies.
Chris has led marketing, business development, and sales groups within different businesses across IP, and has worked with many customers and brand-owners in developing packaging solutions that support their sustainable business objectives.
Chris is active in the community, supporting United Way of the Mid-South community fund-raising, charitable outreach at Incarnation Catholic Church, Room at the Inn, and serving on the LEAD Board at the University of Memphis.
Chris graduated with a Bachelor of Science degree in Mechanical Engineering from the University of Wisconsin-Madison, and has lived in the Mid-South for 18 years with his wife and three sons.
LEAD Board
The University of Memphis is grateful for the support of alumni and community members who continue to dedicate their time to the education and engagement of our students. The UofM LEAD Board serves to provide advisement and support to the programs within Student Leadership & Involvement and consists of professionals who serve the community in a number of capacities within the public, private and non-profit sectors.
For more information about the LEAD Board, read the bylaws or email the current LEAD Board Chair Chris Roeder at Chris.Roeder2@ipaper.com.
LEAD Board Members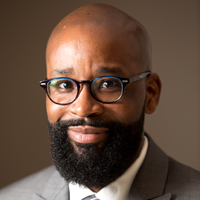 Drew Bailey, Manager of Customer Engagement Marketing, FedEx
Andrew (Drew) Bailey is currently responsible for helping to enable a content strategy, practice and discipline for the FedEx enterprise as a manager within the Customer Engagement Marketing organization. In his prior role he managed the digital/email platform and under his leadership FedEx completed a global integration of all its email operations allowing for better targeted, relevant campaigns with the allowance for true segmentation, testing and customer scoring; an effort that earned him the coveted FedEx Five Star award.
Previously, Drew worked for AutoZone and IBM; a team member of FedEx for 14 years, Drew holds an E.M.B.A and B.B.A. (MIS) from the University of Memphis. He was recognized as the 2010 Distinguished Young Alumnus for the Fogelman College of Business and Economics and a few years later recognized as the 2015 University of Memphis Outstanding Young Alumnus.
Drew currently serves on several boards, all focused on education empowerment; including REACH Memphis, the National Alumni Association Board of Directors and the LEAD Board for the University of Memphis, where he is also an adjunct professor.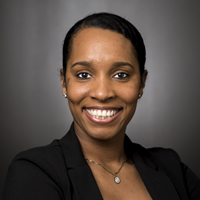 Jessica Cowan, Collegiate Engagement Specialist, New Memphis
Jessica Cowan serves as New Memphis' Collegiate Engagement Specialist developing new initiatives and programs connecting college students to the networks and professional opportunities to inspire them to launch meaningful careers in the city of Memphis. She's originally from Olive Branch, MS and graduated from Rhodes College with a bachelor's degree in Computer Science. She earned her Master or Education in Postsecondary Administration and Student Affairs from the University of Southern California and a Graduate Certificate in Philanthropy and Nonprofit Leadership from the University of Memphis. Before working at New Memphis, Jessica served as the Academic Advisor and Life Skills Coordinator for student-athletes at Austin Peay State University and the Assistant Program Coordinator of the First Scholars program at the University of Memphis. In 2016, Jessica became a Gallup Certified Strengths Coach and loves learning about individual and team strengths and leadership practices. She enjoys traveling, sports, being outdoors and hanging out with family and friends.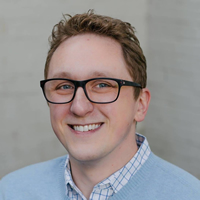 Kevin Dean, CEO, Momentum Nonprofit Partners
Kevin Dean is CEO of the Momentum Nonprofit Partners. His previous positions include Executive Director of Literacy Mid-South, Community Services Director at Volunteer Memphis and Director of Development at Hope House. Kevin was named one of Memphis' Top 40 Under 40 by Memphis Business Journal in 2011. He is the 2013 recipient of the Ruth J. Colvin and Frank C. Laubach Award for Excellence in Community-Based Adult Literacy from ProLiteracy in Washington, DC. Kevin won the Excellence in Nonprofit Leadership Award from the Alliance for Nonprofit Excellence in 2015. Kevin was also the recipient of the 2015 Innovation Awards by Inside Memphis Business. Kevin received his Bachelor's in Communications from the University of Memphis in 2002. In 2009, he completed his Masters Degree in Executive Leadership from Christian Brothers University. His is currently a doctoral student at Vanderbilt University.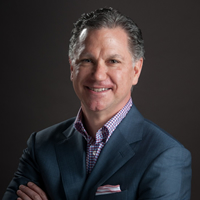 Michael Drake, Founder and Chief Executive Officer, masterIT
Michael Drake is masterIT's founder, chairman and CEO. masterIT provides technology-as-a-service for the 20 to 500 user organization. 2012 Michael was named to MSPmentor's inaugural industry Hall of Fame class, and he was a finalist for Memphis Business Journal's Executive of the Year. Michael has also been featured as a Who's Who by Inside Memphis Business Magazine in its Power Players edition every year since 2011. Prior to founding masterIT, Michael served as the President, CEO and USA country manager for European-based, publicly-traded Econocom Group from 1993 to 2005. Michael is a 1986 graduate of the University of Memphis with a BBA in Finance and held various banking positions in the mid-south prior to joining Econocom-USA in 1990. Michael is currently a board member of the Methodist Healthcare Foundation, the Christian Psychological Center and ArtsMemphis.; an advisory board member of Methodist Healthcare's Dennis H. Jones Living Well Network, an advisory board member of the University of Memphis' LEAD (Leadership Education and Development) program, and has served on the Boards of Directors of the Better Business Bureau of the Mid-South, Crichton College, Boys & Girls Club of Greater Memphis, the University of Memphis' MILE (Memphis Institute for Leadership Education) program, and Chickasaw Country Club.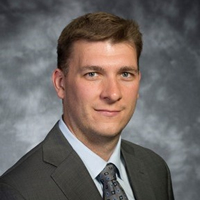 Brian Eason, Vice President, Fixed Income Whole Loan Trading
As an analyst in the Whole Loan group, Brian oversees data processing, software support and development of loan trading analytic systems. He also supports software used for models, risk analysis, loan sale/participation strategy development, valuation of whole loan portfolios, and valuation and analysis of Mortgage Servicing Rights portfolios. Brian is experienced in supporting both seasoned and new residential mortgages, commercial mortgages, consumer lending, scratch and dent loans, and non-performing assets. Brian also oversees the Whole Loan Trading Internship Program, including recruiting, training and managing a team of two to four long-term interns. He joined Raymond James in 2009.
Amber Hamilton, Chief operating and Strategy Officer, Memphis Music Initiative
Amber Hamilton is a seasoned leader, coach and trainer with expertise in leadership strategies, equity practices and nonprofit management. She started her career and honed her toughness in professional sports management, first as an intern for the NFL, then moving on to eventually become the Assistant Director of Player Development for the NFL Players Association. Amber discovered her passion for community service and redirected her career to focus on working with community organizations and NGO's. Amber went on to lead a national group of nonprofits during her tenure at Rebuilding Together, where she served as a vice president overseeing 165 local affiliates. Her team focused on providing training, consultation, compliance advisement, best practices, and capacity building support to their network. Amber served as the Interim CEO of the Soulsville Foundation in Memphis, Tennessee, overseeing the work of the Stax Museum of American Soul Music, the Stax Music Academy and the Soulsville Charter School. Currently, she serves as the Chief Operating and Strategy Officer for the Memphis Music Initiative. Amber has a B. A. in political science from Howard University, a master's degree in executive leadership from Georgetown University, and a certification in executive coaching from Georgetown.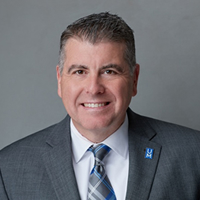 Justin T. Lawhead, Ed.D, Associate Vice President for Students Affairs, Dean of Students, University of Memphis
Justin Lawhead serves as the Associate Vice President for Student Affairs and Dean of Students at the University of Memphis. He has more than 20 years of experience in higher education in the areas of student leadership training, program coordination, advising and assessment. He directs a comprehensive student development program designed to enhance the educational experience for University of Memphis students. His research interests include the impact of social media on identity development and co-curricular contributions to employment competencies. He earned a Bachelor of Arts in Political Science and Master of Education in Educational Counseling from the University of Pittsburgh. He earned his Doctor of Education in Higher Education Administration from the University of Memphis by completing his dissertation studying the effects of fraternity and sorority participation on leadership identity development.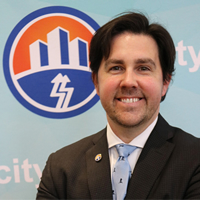 Jeremy C. Park, CEO, cityCURRENT
Jeremy C. Park is a corporate executive and philanthropist, an author of two books and a weekly newspaper column, a contributor to Forbes, producer and host of television and radio shows and a podcast, and a sought after speaker for transforming organizations and individuals into catalysts for their community. Park is CEO of cityCURRENT, a privately-funded philanthropic organization comprised of more than 100 businesses, including some of the world's largest employers, like FedEx, AutoZone, Cummins Inc., and Smith & Nephew, that have joined together to #PowertheGOOD. cityCURRENT hosts more than 150 free public events each year, produces an array of positive-oriented media, and both financially and physically gives back to support nonprofits. The organization has teams and works heavily in Memphis and Nashville, Tennessee.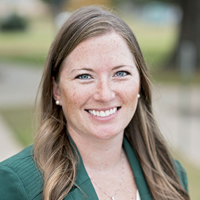 Sarah Petschonek, Founder & CEO, Volunteer Odyssey
Dr. Sarah Petschonek is founder and CEO of Volunteer Odyssey. In 2017, Volunteer Odyssey launched VolunteerCompass, where volunteers can discover their ideal service opportunities in Memphis. Volunteer Odyssey is partnered with more than 60 non-profit organizations and also built the country's first virtual reality volunteer experience called VolunTour360. In 2012, Sarah began Mission Memphis: 30 consecutive days volunteering with 30 non-profits, chronicled on her blog, Confessions of a Volunteer. Afterwards, she launched Volunteer Bound and a cross-country volunteer tour researching volunteerism in 9 US cities spanning from Portland, Oregon to Jacksonville, Florida. Dr. Petschonek earned her PhD in Industrial Organizational Psychology, and also holds an MS and an MBA from the University of Memphis. Her academic research and work experience focused on employee satisfaction, employee well-being, and organizational culture. In the past she has worked for the US Navy, St. Jude Children's Research Hospital and was a Visiting Assistant Professor at Rhodes College. Dr. Petschonek also consults with non-profits on how to improve their volunteer experience and teaches in the MBA program at Christian Brothers University. In 2015, Dr. Petschonek was a speaker at TEDxMemphis and was also named as one of the Memphis Business Journal's Top 40 Under 40. In 2014 she was honored as one of the 50 Under 40 Social Entrepreneurs in the US by American Express. She was also listed as one of the 20 Under 30 by the Memphis Flyer in 2011. In 2017, Governor Haslam appointed Dr. Petschonek the Board of Volunteer Tennessee.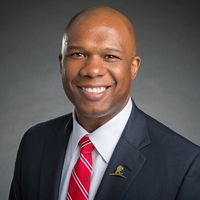 Reginald Porter, SVP of Enterprise Operations
As SVP of Enterprise Operations, Reginald is responsible for evaluating and recommending the enterprise-wide project prioritization strategy. Reginald served as Chief of Staff, for Shelby County Schools during the nation's largest merger of two school district, and was Project/Process Advisor for FedEx Services for six years, prior. He was a publicly elected official, serving as a Shelby County Schools Board Commissioner, where he became Chair of CLASS (Coalition for Large School Systems), representing Memphis/Shelby County, Metro-Nashville, Knoxville and Chattanooga. As a graduate of the EMBA program at the University of Memphis, he was named the Kurt A. Christoff Award recipient (Outstanding EMBA Student), and also named the 2017 Outstanding Young Alumnus for the Fogelman College of Business. Reginald earned a Master of Science in College Student Personnel and Bachelor of Science in Mathematics from the University of Tennessee-Knoxville. His career in higher education includes Assistant Director of Enrollment Services / Coordinator of Forensic Nursing program at the University Of Tennessee Health Science Center, Assistant Dean of Students at Arkansas State University, Area Coordinator/Academic Advisor for the Lady Aces Basketball Team at the University of Evansville, Assistant Hall Director at the University of Tennessee-Knoxville, and Residence Life Coordinator at Maryville College.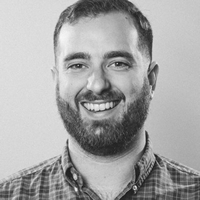 Jeffrey Riddle, Director of Serve901
Jeff is not a native Memphian, but a lifelong Tennessean. He moved to Memphis in 2012 to work with Service Over Self (SOS). Jeff is continually inspired by the work in education, healthcare, philanthropy, and for-profit businesses striving to make Memphis a more just city for all. It is now his job through City Leadership's Serve901 to showcase this version of Memphis. He does this through hosting over 40 service-learning trips each year. Jeff's wife Callie came to Memphis for the Memphis Teacher Residency and teaches 5th grade in Frayser. They enjoy Casablanca, spending time with friends, and concerts at the Levitt Shell.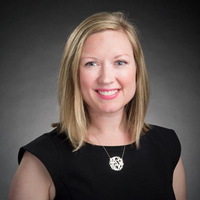 Amy Stack
A native Memphian, Amy received her undergraduate and Masters degrees in Journalism from The University of Memphis. A student program at the U of M, Up 'til Dawn, led to an incredible internship at ALSAC/St. Jude Children's Research Hospital and Amy has been a member of the ALSAC team ever since. She has served ALSAC in collegiate programs, field office training, sports marketing and program development. Currently, Amy is a part of the Strategic Partnerships team and works on strategy and operations for corporate partner relationships and social purpose campaigns. In the community, Amy served as President of The Junior League of Memphis and is passionate about the organization's mission of promoting voluntarism, developing the potential of women and improving communities. She also serves on the Board of STREETS Ministries. Amy and her husband, Wade, have two children, Charlie and Camille, and are avid Grizzlies and Memphis Tigers fans.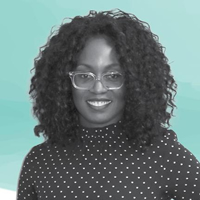 Kandace Stewart, Manager of Business Operations and External Affairs, Memphis Grizzlies
Kandace Stewart is currently the Manager of Business Operations and External Affairs for the Memphis Grizzlies where she works directly with the President of Business Operations and Team Ownership to handle the ever changing needs of the department. Her responsibilities include acting as a liaison to the ownership groups, assisting with planning and hosting special events, handling game day and All Star weekend requests and managing the department's charitable donations to local non-profit organizations. She is also tasked with building and fostering strategic relationships with key business, political and community stakeholders.
Prior to joining the Grizzlies, Kandace was an Associate Attorney at Evans Petree, PC, where she was a member of the Insolvency and Litigation Groups. She is licensed to practice law in Tennessee, Mississippi and Arkansas. During her time as a practicing attorney, Kandace was active with the Memphis Bar Association as a member of the Inaugural Class of the Leadership Forum, a Bankruptcy Section Board Member and a Committee Member of the Student Legal Internship Program.
Kandace is a lifelong Memphian and University of Memphis Alumna. She graduated from the Fogelman College of Business with a Bachelor of Business Administration Degree in 2000 and earned her dual degree JD/MBA in 2003. She is also a graduate of the New Memphis Institute Fellows Program in 2015 and was named to Memphis Business Journal's Top 40 under 40 in 2017.
Kandace is also a Registered Yoga Teacher and an Ayurveda Yoga Specialist. She found that her yoga practice helps relieve stress and gives her a positive work life balance. She currently teaches Vinyasa yoga at Midtown Yoga Studio, teaches a class for her coworkers at the FedEx Forum and has recently taught Yoga on the Court classes for Memphis Grizzlies fans. She loves to spend time teaching yoga to kids in schools, summer programs and at nonprofit organizations in order to introduce them to the practice at a young age because she firmly believes in the power of yoga and meditation to help calm your mind, reduce injury and enhance other physical activity.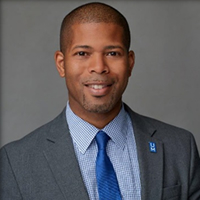 Eric Stokes, Director of Undergraduate Admissions and Orientation, University of Memphis
Dr. Eric Stokes is the Director of Undergraduate Admissions and Orientation at the University of Memphis. He proudly joined the Tiger family in the summer of 2017. His mission at the UofM is to increase freshmen and transfer enrollment, while also enhancing the academic quality and diversity of the class.
In his 14 year college admissions career he has traveled nationally to inspire students. A few career highlights include directing a summer institute for at-risk college freshmen, coordinated overnight campus visit programs, and mentoring students to become college graduates, leaders, and young professionals. Eric is an enthusiastic educator with a passion to serve his community.
Eric is a native of Knoxville, TN. He is an alumni of the University of Tennessee at Chattanooga (2002) and The University of Tennessee in Knoxville (2004, 2017). His dissertation title was: The impact of non-cognitive factors on first-year GPA for university eligible students from low-performing high schools. Eric is a 2017-2019 board member of SACAC (Southern Association of College Admissions Counselors), as well as the 2015-2018 co-chair for NACAC's (National Association of College Admissions Counselors) African American Special Interest Group.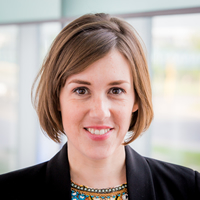 Sara Thatcher, Director of Public Relations and Employee Communications, Medtronic
Sara is a proud alum of The University of Memphis – receiving her bachelor's degree in Communications and master's degree in Business. As a student, she was in the Emerging Leader Program and involved in student activities like Frosh Camp, SGA, and Up 'til Dawn. Sara was named one of the "100 Women Who Inspired The University of Memphis" by the Center for Research on Women and Top 40 Under 40 by the Memphis Business Journal. Today, she is Director of Public Relations and Employee Communications at Medtronic, the world's largest medical device company. Sara is a lifelong volunteer. She's a Junior League of Memphis Sustainer, co-chair for the annual Books from Birth luncheon, past Board President of the local Susan G. Komen affiliate, and a Lifetime Member of the University of Memphis Alumni Association. Sara lives in Memphis with her husband, John, and their son, Jack.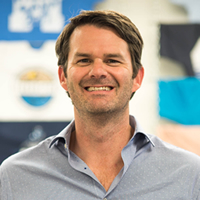 Joe Williams, Founder/President of Agape North and Give Clean Co
I am a Memphis native and University of Memphis graduate. I have been married for 13 years and have three boys. I did medical sales for 12 years after graduating and then started Agape North in 2010. Agape North is a custom screen print and embroidery apparel company that donates uniforms to students in need for all the items we sell. We have given over 95,000 uniforms school shirts to students over the years. In 2018, I started Give Clean Co which is a janitorial service company that creates a quality, responsive, and joyful service company. Give Clean is not simply just a cleaning service company, we are also a company committed to giving back to the schools in our community. We give clean closets to schools to help them and our students stay prepared to learn. In my spare time I love spending time with my family, occasional golf, skiing, and reading.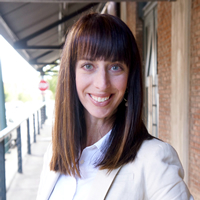 Beth Wilson, Manager of Public Relations, inferno
Beth Wilson is the manager, public relations, at inferno, where she oversees all operations within the PR department and manages strategic communications initiatives for the agency and its clients. Prior to joining inferno, Wilson developed and led the marketing department for Mahaffey Event & Tent Rentals and Mahaffey Fabric Structures, following several years as the website content editor for Varsity Brands. She is involved in a variety of civic initiatives, including spearheading Fuelanthropic, an endeavor to uphold the inferno mission of making a difference in the community. She is an active member of the Greater Memphis Chamber Memphis Business Council, is a committee member of Girls on the Run Memphis and serves as a student mentor through the University of Memphis Department of Journalism and Strategic Media and the Fogelman College of Business and Economics. Wilson was recently named PR Executive of the Year by the Public Relations Society of America Memphis Chapter. She was also selected as one of the five Super Women to Watch, as part of the Memphis Business Journal 2017 Super Women in Business, and a 2017 Young Memphian by the Greater Memphis Chamber. She received a Bachelor of Arts in journalism, with a public relations emphasis, and an Executive MBA from the University of Memphis. In December 2017, she received her Accreditation in Public Relations (APR) designation from the Universal Accreditation Board. A native Memphian, Wilson is an avid runner, enjoys traveling the world with her husband Brent, and is passionate about all things Memphis, especially her beloved UofM Tigers.