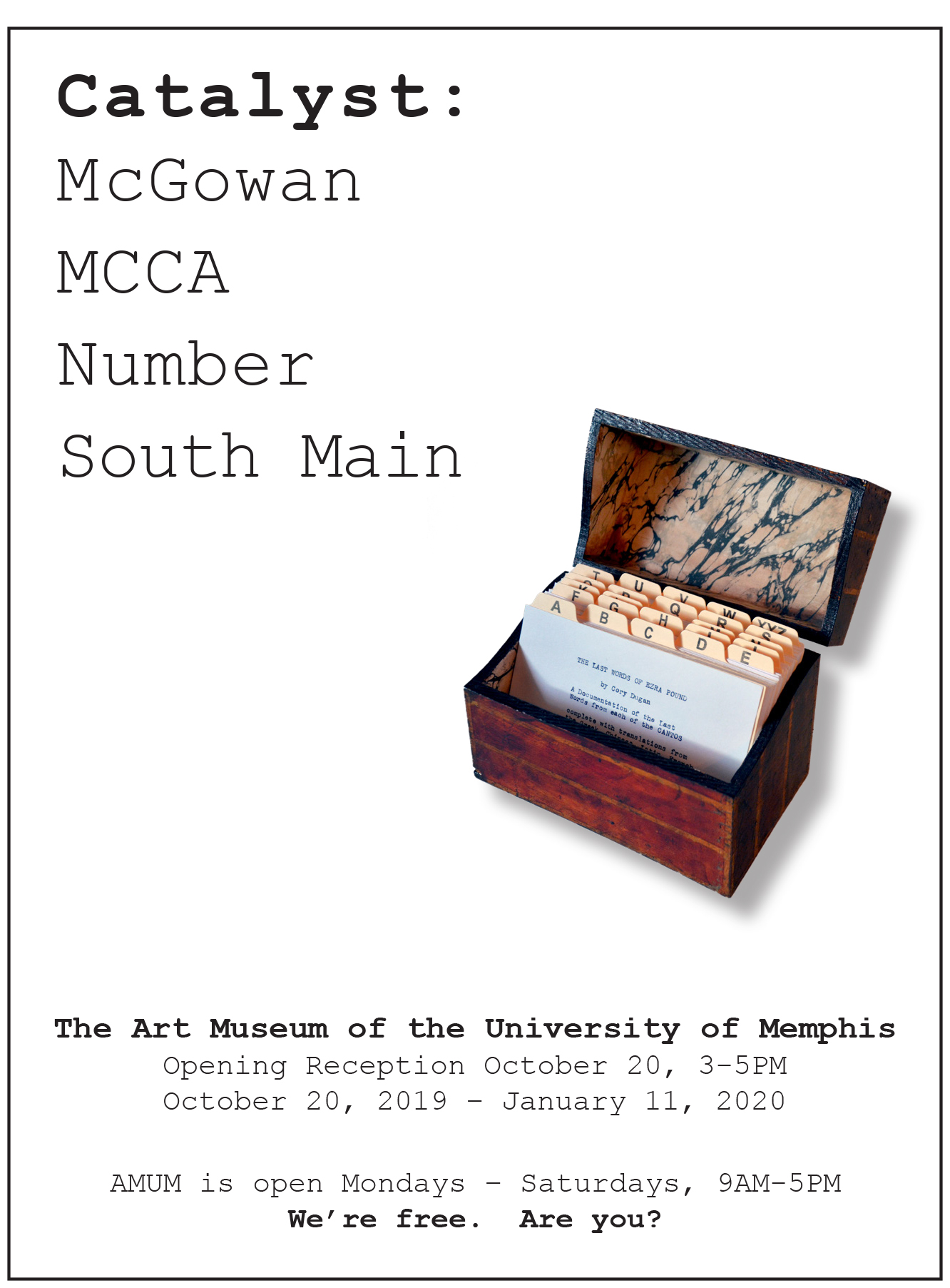 Catalyst: McGowan/MCCA/Number/South Main
October 20, 2019 - January 11, 2020
The Art Museum of the University of Memphis (AMUM) will present an exhibition about the Memphis art scene surrounding the artist, writer, and South Main preservation and arts champion Robert McGowan (1947-2012). In 1987, McGowan co-founded the arts journal Number:Inc. with fellow artists Don Estes and Cory Dugan. In 1988, he opened the Memphis Center for Contemporary Art which showed over 100 artists until it closed in 1991. The exhibition will include McGowan's historic preservation efforts on South Main street, the work of well-known artists active in and around the MCCA, and a history of Number: Inc. which will publish its 100th issue in December.
Opening reception: Sunday October 20th from 3-5pm
Artists: Tim Crowder, Cory Dugan, Don Estes, Ke Francis, Pinkney Herbert, Terri Jones, Robert McGowan, Greely Myatt, and John Salvest
The Art Museum of the University of Memphis is a resource and laboratory for students, faculty and the greater Memphis community. We present interdisciplinary programming throughout the year, permanent installations of Egyptian and sub-Saharan African artifacts, and a wide range of temporary exhibitions.
We are free and open Monday – Saturday from 9-5.
Contact us at 901-678-2224 for more information.


More here about Robert McGowan's MCCA and special thanks!
Learn more about Number: Inc. here