Past Art Museum Exhibitions
Past Exhibition Galleries
View Past Exhibition Highlight Galleries
AMUM
ART MUSEUM OF THE UNIVERSITY OF MEMPHIS

1966-1980 E.H. Little Gallery
(Jones Hall, Memphis State University)
1981-1994 University Gallery (Communication & Fine Arts Bldg.)
1994 The University of Memphis Art Museum (July 1st)
2001 AMUM (Art Museum University of Memphis)
RECORD OF EXHIBITIONS
1966
MFA Thesis Exhibition, Mary Carolyn Larrick, Painting September 19-September 30
MFA Thesis Exhibition, Robert Martin, Painting October 3-October 21
Student Exhibition, Ceramics October 24-October 28
Student Exhibition, Printmaking November 1-November 21
Robert Rauschenberg, Original Drawings for November 27-December 18
Dante's "Inferno"
1967
Owen Weston, Painting January 5-January 20
Student Exhibition, Interior Design January 23-January 30
Natural and Supernatural, Traveling Show February 1-February 24
From San Francisco
Works of Art by Art Faculty, Tennessee March 1-March 19
Colleges and Universities
Student Exhibition, Interior Design March 27-March 31
Richard Knowles, Paintings and Drawings April 3-April 21
MSU Faculty Exhibition at the Brooks Memorial April 5-April 30
Art Gallery
Student Exhibition, Advertising Design April 22-April 28
Student Exhibition May 1-May 27
1969
Senator Howard Baker: Photographer September 28-October 17
London-New York-Hollywood October 20-November 20
Paintings from Memphis Collections November 20-December 11
Eyewitness to Space December 13-January 11
1970
The University Collects: The University of Georgia January 11-February 11
Georges Rounault, Painting February 2-February 14
Manhattan Observed February 15-March 18
Brack Walker, Painting March 10-March 27
Pinhole and Experimental Photography: April 6-April 26
Wiley Sanderson
1971
Boucour Collection of Paintings, American September 12-October 2
Federation of Art
Edwin Scott, Painting October 17-November 12
Bellocq-Storyville December-January
1972
Shirley Musgrave, Donna Livingston: Photographs January 30-February 25
Still Life Today February 27-March 17
Frank Govan, Paintings March 19-April 7
The Drawing Society National Exhibit April 9-April 28
1973
Jane Poodry: Paintings and Plexiglas Structures January
Judy McWillie and George Sorrels February 1-February 28
Hiriam Williams, Paintings March 15-March 30
Contemporary American Drawings 5 April 14-May 13
Helen Gerardia, Paintings September 12-September 30
The Psychedelic Poster October 1-October 29
Realism and Surrealism in Art November 5-November 26
Student Exhibition, Interior Design December
1974
Bill Stephens, Landscape Paintings ?-October 13
1978
MFA Thesis Exhibition, Painting November 27-December 4
1979
Northwest Eccentric Art (no dates given)
New York in Abstract Video Imagery February 24-March 30
1980
Patrick Shuck, Painting January 13-February 1
The High School Artist February 3-February 22
National Clay and Paper Show February 24-March 28
Pochior, Stenciling March 30-May 4
1981
The Artist and Social Commentary (first exhibit) dates unknown
Southern Eye, Southern Mind: A Photographic March 29-April 30
Inquiry
Southern Monumental Exhibition October 18-November 17
MFA Thesis Exhibition: Sue S. Miller, November 29-Jan. 10
Dana R. Scott, Catherine Wright Taylor
1982
Two Alabama Painters: Linda Burgess & January 17-February 15
Catherine Dunn
Views: Recent Paintings by Dick Knowles February 7-February 25
Quest '82: A Southern Competition for College Seniors February 7-February 25
Tennessee Artist-Craftsmen's Association: Ninth February 28-March 31
Biennial Crafts Exhibition
Spring MFA Thesis Exhibition April 2-April 18
Contemporary Dutch Prints April 4-April 25
Rembrandt: Etchings in Southern Museum Collections April 22-May 31
17th Century Dutch Still Life Paintings
Karel Appel: Modern Dutch Prints April 22-May 31
Spanish Art Tomorrow June 18-July 25
Ten Pens: An Exhibition of Ballpoint Pen Drawings July 30-August 17
By Margit Beck, Sam Cady, Glenn Eden, Sidney
Goodman, Jesse Jeter, Larry Lebby, Alain Leroy,
William Lucero, Barbara Tebbetts, Melanie Wygonik
MFA Thesis Exhibition ???-August 15
Black Art Today in the South October 1-November 12
Neil Nokes Collection of African Art opened October 1
Fall MFA Thesis Exhibition November 20-December 12
1983
Faculty Exhibition January 8-January 30
Fourth Biennial Paper and Clay Exhibition February 6-March 27
Ray Metzger, Photography February 11 or 16-March 1
XII Annual Exhibition of TN Watercolor Society April 9-April 24
Spring MFA Thesis Exhibition April 15-17 or 24
Visualizing Archaeology: Israel from New Stone Age April 28-June 26
Through Byzantine
Jerusalem and the Israeli Printmaker April 28-June 26
First Annual Juried Student Exhibition July 16-August 31
Suggested Jury: Robinette, Meixner, Wallace, Jasud,
Morris, Simpkins, Watkins, & McKeegan
Spring MFA Thesis Exhibition: Bruce Dupree July 16-August 31
A Divine Tour of Ancient Egypt October 6-December 8
Fall MFA Thesis/MAT Exhibition December 15-January 22
1984
Art South: Biennial Exhibition of February 5-March 11
Painting and Sculpture
Memphis Area Independent School Exhibition March 25-April 1
Spring MFA Thesis Exhibition April 4-April 15
Arte Vivo: Living Traditions in Mexican Folk Art April 27-June 9
Second Annual Juried Student Exhibition June 25-August 31
Judges: Harris Sorrell, Nancy Sharp, Wayne Simpkins,
Melinda Parsons, Jim Watkins & Beverly Kissinger
Chinese Landscape Painting October 14-November 13
Fall MFA Thesis Exhibition: Andreas Loewy December 9-December 22
1985
Elfia Bell-Sater (spring 85?)
The Artist and Social Commentary Exhibit January 20-February 10
5th Annual Paper and Clay Exhibit February 24-March 24
Spring MFA Thesis Exhibition April 6-April 21
Australian Aboriginal Art April 28-June 16
3rd Annual Juried Student Exhibition June 30-August 18
Judges: Knowles, Edwards, Mitchell, Purtle, Wallace,
Harrington & Wilson
Towns and Temples Along the Mississippi: September 8-November 3
Pottery of the Mississippian Peoples
Taste of An Era: Decorative Arts From the Dixon Gallery September 8-November 3
And Prints from Memphis Brooks Museum of Art
Ethnic Images in Advertising November 17-December 24
Fall MFA Thesis Exhibition (dates?)
1986
The Second Biennial Art South Show February 16-March 30
Spring MFA Thesis Exhibition April 13-April 25
Spirit of the Samuri May 4-June 15
4th Annual Juried Student Exhibition (dates? July, August)
Judges: Carol Thompson and McPherson, Langdon,
Kissinger, Parsons & Watkins
Peri Motamedi: Sculpture September 21-October 19
Robert Rauschenberg: Prints and Photographs from September 21-October 19
The University of South Florida Collection
Memphis State Faculty Exhibition October 26-November 23
Fall MFA Thesis Exhibition November 30-December 21
1987
The Artist in the Studio: Drawings and Paintings January 11-February 8
By Carl Gutherz
Faces from Disappearing Cultures: Paintings and January 11-February 8
Costumes from the Collection of Carl Berman
Sixth National Biennial Paper and Clay Exhibition February 22-March 29
Spring MFA Thesis Exhibition April 5-April 19
Journey of the Spirit: Landscape Portraits of Places May 3-June 14
In China
5th Annual Juried Student Exhibition June 28-September 6
Judges: John Buchanan and Edwards, Jasud, White,
Sorelle, Ramsey & Fineberg
Jim Dine Prints: 1977-1985 September 12-November 1
Communigraphics November 15-November 29
Women of Courage November 15-December 20
Fall MFA Thesis Exhibition December 5-December 20
1988
Mario Bacchelli: Ethnic Memphis January 15-February 14
Dorothy Sturm: A Retrospective February 26-March 26
Spring MFA Thesis Exhibition April 1-April 17
James Rosenquist: Recent Works April 29-June 12
Silver Visions: A Survey of Photographic Masters July 1-August 14
6th Annual Juried Student Exhibition August 26-September 11
Judges: Townsend Wolfe
Danzig 1939: Treasures of a Destroyed Community October 9-November 27
Fall MFA Thesis Exhibition December 4-December 18
1989
1101 Print Study Exhibition Spring, Fall, Summer semesters
Robert Fichter: Recent Works January 6-February 26
The Persistence of Myth: Works by Larry Jasud, March 10-April 2
Steven Langdon, Nancy White
Spring MFA Thesis Exhibition April 14-May 5
Fired with Enthusiasm: Contemporary Ceramic Soup May 12-June 30
Tureens from the Campbell Museum Collection
7th Annual Juried Student Exhibition July 14-September 1
Judges: Alice Zimmerman
William Dunlap: Panorama of the American Landscape September 17-November 17
And Other Work
Excavating Ancient Memphis September 17-November 17
Works on Paper December 1-January
Free Fall: Alexia Markarian December 1-January
1990
1101 Print Study Exhibition Spring, Fall, Summer semesters
Spirit of Africa: Art in Daily Life January 19-February 23
El Taller de Creacio Audiovisual: Contemporary January 19-February 23
Venezuelan Photography
American Abstract Drawings 1930-1987 March 9-April 6
Spring MFA Thesis Exhibition April 13-May 5
Early French Photography: Eugene Atget, Victor May 18-June 29
Hugo from the Albert Kahn Collection
Art Department Print Collection July 13-September 7
Greely Myatt: De Nada for Terry September 14-Octover
Triptychs: Tony Moore Paintings 1977-90 October 26-November 21
Fall MFA Thesis Exhibition November 30-December 21
1991
1101 Print Study Exhibition Spring, Fall, Summer semesters
8th Annual Juried Student Exhibition January 11-February 8
Judge: Alvin Sher
Work by Alvin Sher January 11-February 8
Carroll Cloar February 15-March 22 or 23
Spring MFA Thesis Exhibition March 29-April 26
Te Atinga: Contemporary Maori Visual Arts May 4-May 26
World Print Show May 31-August 16 or 23
Komar and Melamid: Art History September 7-October 11
Larry Edwards: A Decade 1981-91 October 18-November 15 or 22
Animal Rites & Wrongs October 18-November 15 or 22
Fall MFA Thesis Exhibition November 22-December 20
1992
1101 Print Study Exhibition Spring, Fall, Summer semesters
9th Annual Juried Student Exibition January 24-February 14
Judge: Robert Colescott
The Abbey of St. Gall: A Cultural Center February 22-March 15
Views of Egypt (Photography) February 22-March 15
Spring MFA Thesis Exhibition March 25-April 10
Color and Form: Graphic Arts from Yugoslavia April 25-August 21
Form: Investigation, Interpretation April 28-July 10
Gardens of Paradise: Oriental Prayers Rugs July 18-August 21
Richard Neutra: Drawings and Documents from the September 5-September 30
Dietrich Neyland Collection
Wondrous Things: Ancient American Figural Art September 5-September 30
From the Patterson Collection
Andrew Topolski: 1982-1992 October 10-November 6
FOCUS: Photographers at MSU October 10-November 6
Fall MFA Thesis: Dean Brown November 14-December 18
NUMBER: Invitational 1992 November 14-December 18
Tri-state contemporary artists
1993
1101 Print Study Exhibition Spring, Fall, Summer semesters
West TN Jury Selections for National Museum January 5-January 31
Of Women in the Arts
10th Annual Juried Student Exhibition February 11-March 3
Judge: Michael Lehrer
Brazilian Naïve Art Collection March 19-April 16
New (Photographic) Works from SUNY March 19-April 16
Toxic Tour (MSU Photo/Art Department) March 19-April 16
Spring MFA Thesis Exhibition April 24-May 28
David Keeter, Cheryl Rice
Consuming Passions: Memphians Collect April 24-May 28
Napoleon: The Hero's Return April 24-August 15
By Design/Memphis Theatre June 5-August 15
Terri Jones: New Installations September 4-October 8
Darkness & Light: Swedish Engravings September 4-October 8
Anne Frank in the World: 1929-1945 October 16-November 14
MFA Thesis Exhibition November 19-December 17
1994
1101 Print Study Exhibition Spring, Fall, Summer semesters
Amnesty International: 30th Anniversary Posters January 4-February 11
By European Graphic Designers
Paper Pleasures: Five Centuries of Watercolors January 4-February 11
and Drawings
11th Annual Juried Student Exhibition February 25-March 24
Judge: Tony Hepburn
Juror (Tony Hepburn's) work February 25-March 24
Muted Belles: Gail Rothschild's outdoor April 2-one year (?)
Sculpture project
ReViewing Paradise: The Ethnic Response April 2-May 27
In Contemporary Photography from Hawaii
MFA Thesis Exhibition I April 2-April 17
MFA Thesis Exhibition II April 23-May 27
Special Event: Masks, Art of the Ivory Coast May 1
And African Museum played on traditional instruments
By Richard Graham, WEVL; Neil Nokes lecture &
Demonstration of the art work from that region
Czech Out Memphis: New York by June 10-August 19
Artist-in-residence Petr Lysacek from the Czech Republic
In collaboration with David Horan, photographer,
And Niles Wallace, ceramicist
Recent Contemporary Acquisitions: Andrew Topolski, June 10-August 19
Tony Moore, René Derouin
Club Pyramid and Memphis Blues September 7-October 21
More Than Just a Game (?)
Peep Land: Paintings by Jane Dickson, 1983-1993 October 29-November 23
Walter Rosenblum Retrospective October 29-November 23
MFA Thesis Exhibition: Herbert Cobb, Sara Good, December 3-December 22
Alphonse Borowski, Hallie Salky-Charney,
S. Kay Spruill
1995
1101 Print Study Exhibition Spring, Fall, Summer semesters
Windows on Tennessee January 10-February 5
Printsly Passions: Original Prints from the January 10-February 5
Pruitt Print Collection
12th Annual Juried Student Exhibition February 17-March 10
(Judge: Alison Saar)
Clay Does It All March 18-April 14
(Judge: Richard Shaw)
MFA Thesis Exhibition I March 31-April 14
Beulah Land: Ke Francis April 22-June 23
(The Celestial Hitchhiker Project)
MFA Thesis Exhibition II April 22-May 5
William Eggleston: Recent Work May 12-June 23
Recipient of the Distinguished Achievement Award
For the Creative and Performing Arts
"Perfect 36" Women's Suffrage (Museum Studies) July 7-August 18
Body Echo: Hugh O'Donnell September 16-October 14
Growing Things: Student's Drawings, Workshop September 16-October 14
Their Presence Known: Figurative Art by Contemporary October 21-November 10
African-American Artists from Memphis
Land, Home and Heritage October 21-November 10
American Master Prints from a Private Memphis October 21-December 8
Collection
What Have We Here? Recent Work by November 18-December 8
The U of M Art Faculty
MFA Thesis Exhibition November 18-December 8
Revelation: The Paintings of Myrtice West December16-January 26
1996
1101 Print Study Exhibition Spring, Fall, Summer semesters
13th Annual Juried Student Exhibition February 9-March 2
Judge: Jerry Saltz
Kiki Smith: Prints and Multiples 1985-1993 March 8-April 13
Navajo Textiles (Museum Studies) March 8-April 13
Two Cents: Works on Paper by Jean-Michel Basquiat April 19-June 22
And Poetry by Kevin Young
MFA Thesis Exhibition April 19-May 4
Reading, Writing & Hieroglyphs: May 10-September 7
Text and Image in Ancient Memphis
Cotton at the Crossroads: Linda Kroff September 23-November 9
Rethinking Sex and Gender September 23-November 9
Kate Blacklock and Anne Boudreau
Behind the Seen: June 28-September 7
Carroll Cloar's Sketches and Studies
William Christenberry: Memphis Years November 22-January 18
Recipient of the Distinguished Achievement Award
MFA November 22-December 14
1997
1101 Print Study Exhibition Spring, Fall, Summer semesters
14th Annual Juried Student Exhibition January 29-March 1
Judge: Allen Hori
3000 Jerusalem
(Photo exhibit at various sites on campus-not in museum)
A Mouth Full of Words: Lesley Dill March 8-May 10
Word AS Image March 8-April 10
MFA Thesis Exhibition April 18-May 10
Art of the Eye May 17-June 21
Skeletons in the Closet of Culture (Museum Studies) May 17-June 21
Larry Edwards: Larry & Company July 18-August 30
Joe Light/Mike Schmidt: A Collaboration July 18-August 30
A Return to Memphis: the Art of Samuel Hester Crone September 6-November 8
X Marks the Spot November 15-January 24
MFA Thesis Exhibition November 14-January 17
1998
15th Annual Juried Student Exhibition February 2-February 28
Judge: Coleman Coker
Darrel Ellis March 7-April 18
MFA Thesis Exhibition April 25-May 23
MAX: 98 May 30-July 25
Noah's Art: Animals by Southern August 1-September 19
Self-Taught Artists
Long Memory/Short Memory: September 28-October 24
Ten Contemporary Artists from Israel
Comfort Zones: Domestic Galaxies October 31-January 16
Todd Slaughter
Student Exhibition with Comfort Zones October 31-November 29
MFA Thesis Exhibition December 5-January 16
1999
1101 Print Study Exhibition Spring, Fall, Summer semesters
16th Annual Juried Student Show January 30-March 20
Judge: Melissa Miller
Transfigurations-Student Photo Exhibit March 27-April 17
The Body and The Lens March 27-June 5
MAX: 99 June 12-August 7
Wake Up Little Susie: August 21-September 25
Pregnancy & Power Before Roe V. Wade
Faces by the Roadside: An Exhibition of Photos from the August 21-September 25
Missouri Sharecroppers' Strike of 1939
Michael Shaughnessy: Cords and Crossings October 2-November 13
Retrospective: Richard Knowles and Steve Langdon
MFA Thesis Exhibition November 20-January 15
Bryan Blankenship, Becky House & Mike Pierce
Divine Humility: Jesus Icons in Contemporary Mexico November 20-January 15
by Robert Lewis
2000
1101 Print Study Exhibition Spring, Fall, Summer semesters
17th Annual Juried Student Exhibition January 31-March 2
Judge: Dr. Francs Colpitt
Writing Art Criticism Workshop
Friedemann von Stockhausen: Opening the Mouth March 10-April 22
MFA Thesis Exhibition April 29-June 17
Annie Kling, Pamela Kugel-Rolls, Marian Lea McKinney,
Mary Finn Sorrentino & Mary K. VanGieson
A Concert of Spirited Threads: Women's Fabric Art June 24-August 26
On Another Note...
Jed Jackson and Beth Edwards September 2-October 21
African-American Folk Art in Kentucky
Terry Allen: Secret Memphis October 28-January 13
Imposters: Michael Hernandez de Luna and October 28-November 25
Michael Thompson
MFA Thesis Exhibition December 2-January 13
Elena Aronchik, Octavia Sharp, Donna Hopper
2001
1101 Print Study Exhibition Spring, Fall, Summer semesters
18th Annual Juried Student Exhibition January 27-February 24
Judge: Ron Fondaw
Samuel H. Crone: The Working Process March 3-April 14
Of a 19th Century Painter
ArtLab: Room to Grow March 3-April 14
Sara Good and Student Collaborators
The Waiting Room April 21-May 19
ArtLab: Pith d'Art. Penelope Price April 21-May 19
Recent Acquisitions April 21-May 19
MAX 2001: All About Paint May 26-July 14
Curated by Holly Block
ArtLab: Emily Walls: For the Big and the Small May 26-July 14
Gods of Ancient Memphis (date extended) July 28-October 16
ArtLab: Carroll Harding McTyre: Clinical Trials July 28-August 25
ArtLab: Jan Hankins: Out of the Janitor's Closet September 8-October 16
AMUM 20th Anniversary Party October 19
Jene Highstein: Two Rooms with 10 Doors Nov. 3, 2001-Jan. 12, 2002
Space As the Room: Student work curated by November 3-Nov. 21, 2001
Jene Highstein
ArtLab: Jeff Owens: DOKTOR! DOKTOR! November 3-Nov. 21, 2001
MFA Thesis Exhibition Dec. 1, 2001-Jan. 12, 2002
Yancey Allison, Johnny Park, Bonnie Thornborough
2002
19th Annual Juried Student Exhibition January 26-February 16
Judge: René Paul Barilleaux
ArtLab: Patrick Graves: Secret Files: Bureaucracy January 26-February 16
In Action
Everything Can Be Different February 23-April 13
ArtLab: Lester Julian Merriweather: February 23-April 13
everywhere. simultaneously, beautifully
MFA Thesis Exhibition April 20-June 8
Kendra Coggin, Chris Corneal, Darla Linerode-Henson
David Morgan, & Jason Story
ArtLab: Eric Saxon: POSITIVE NEGATIVE April 20-June 8
Twenty @ 20 June 15-September 7
ArtLab: Ron Koehler: Brushes June 15-July 27
ArtLab: Christine Conley: A Painter's Curiosities August 10-September 7
Hannelore Baron: Fragments Shored Against Ruins September 14-November 9
Floyd Newsum, Jr.: Magic in Red and Blue September 14-November 2
ArtLab: Kim Beck: Coordinates September 14-November 9
Barbara Kasten: Reflections of Egypt Nov. 16, 2002-Jan. 18, 2003
ArtLab: Brent Oglesbee: Go/ No-Go Nov. 16, 2002-Jan. 18, 2003
2003
MFA Thesis Exhibition Nov. 23, 2002-Jan. 18, 2003
Jana Broussard Travis
20th Annual Juried Student Exhibition February 1-March 1
Judge: Peter Schjedahl
ArtLab: Ashley Edgerton Oates: A Summons February 1-March 1
to Memphis
Maria Elena Gonzalez: UN Real Estates March 8-April 19
ArtLab: Entrances: A Collaboration with Colonial March 8-April 19
Jr. High School
Hamlett Dobbins: Stillness of Skin March 8-April 19
MFA Thesis Exhibition April 26-June 28
Hether Burks, Kristen S. Gitchell, Patrick Graves
Melanie J. Spillman and David Green
ArtLab: Leslie Snoke: Yard Art April 26-June 28
MAX: 03 July 12-September 6
Curator: Beth Venn
ArtLab: Joseph Whitt: Neverland July 12-Septemer 6
Operation: Human Intelligence September 20-November 8
Michael Peven: Good Dog/Bon Chien September 20-November 8
ArtLab: Kristina Arnold: Psychosomatic September 20-November 8
A Social Affair Nov. 15, 2003-Jan. 17, 2004
(Curated by David Hall)
MFA Thesis Exhibition Nov. 15, 2003-Jan. 17, 2004
Dhanraj Emanuel and Leslie Snoke
ArtLab: Kathryn Hagy: Walk on Water Nov. 15, 2003-Jan. 17, 2004
2004
21st Annual Juried Student Exhibition January 31-February 28
Judge: Dr. Ellen "Nan" Plummer
ArtLab: Virginia Overton: Re-bound Configuration January 31-February 28
Christopher Cook: against the grain March 13-April 17
ArtLab: Keren Kroul: birth/balance March 13-April 17
MFA Thesis Exhibition April 24-May 28
Hugh Busby, Rebecca Cross, Johnny Goodwin
Mikewindy, Kristopher Stallworth
ArtLab: Nancy White: Man Vs. Nature, April 24-May 28
The Nature of Man
Coming Home! Self-Taught Artists, the Bible June 19-November 13
and the American South
ArtLab: Jean Flint: The Stream June 19-September 3
ArtLab: Jacob Tobler: Art = process Sept. 11-Nov. 13
ArtLab: Anna Hinnekamp: ...there are two Nov. 20, 2004-Jan. 16, 2005
sides to ever argument...
MFA Thesis Exhibition Dec. 4, 2004-Jan. 16, 2005
Eric. R. Hinson, Leigh Thomson
2005
22nd Juried Student Exhibition Jan.29-Feb. 26
Judge: Charles Reeve
Parts Seen Within the Background March 5-April 16
of the Whole: buildingstudio + Coleman Coker
ArtLab: Show Me Your Garden March 5-April 16
Sara Good & Betty Burton
MFA Thesis Exhibition April 23-June 11
Ryan C. Jackson, Christina Kushch-Katrakis,
Jeff Morris, Virginia Overton and Bonnie Tate
Everybody Does It! The Habit of Collecting April 23-June 11
Museums Studies Program
ArtLab: Bonnie Tate: Looking...Seeing April 23-June 11
MAX 2005 June 25-Sept. 3
Curator: David Moos
ArtLab: Berry Hooper: Switch June 25-July 22
ArtLab: Chris Wollard: Loki Ball July 30-Sept. 3
Perfect: a group exhibition Sept. 17-Oct. 15
Samuel H. Crone: Answers and Questions Sept. 17-Oct. 15
ArtLab: Nick Nelson: Memento Sept. 17-Oct. 15
The Red Thread Project Performance Oct. 8
Directed by Lindsay Obermeyer 10:00-12:00 p.m.
Dunavant Plaza
Lindsay Obermeyer: Red Thread: Visible and Invisible Oct. 22-Dec. 17
Susan Lezon: ...that you may behold the moon... Oct. 22-Dec. 17
ArtLab: Brooke White: Passing Over and Through Oct. 22-Dec. 17
Caseworks: Bryan Blankenship: Terene Oct. 22-Dec. 17
2006
23rd Annual Juried Student Exhibition
Judge: Beauvais Lyons Jan. 28-Feb. 22
Student Show ArtLab: Rebekah Laurenzi: Jan. 28-Feb. 22
The Molecular Structure of Wall
Caseworks: Joy Kloman: Patterns Jan. 28-Feb. 22
Red Grooms: Selections from the Graphic Work March 4-April 15
ArtLab: Carianne Mack and Malinda Theisman: March 4-April 15
Finding Now
Caseworks: Christine Conley March 4-April 15
MFA Thesis Exhibition April 22-May 20
Kevin Cates, Mary Lundberg, Jeff Mickey,
Anna K. Hinnenkamp, Bobby Spillman
ArtLab: Michelle Acuff: Wounded April 22-June 7 (?)
Caseworks: Five Solo Shows April 22-May 20
Kevin Cates, Mary Lundberg, Jeff Mickey,
Anna K. Hinnenkamp, Bobby Spillman
Contemporary Art from the Federal Express Corporation May 30-July 1
Caseworks: Headcases
David Evans, Chris Wollard, Roger Cleaves, Tim Kinard May 30-July 1
Steve Williams
Three Paths to Abstraction: Pinkney Herbert, Whitney Leland July 15-Sept. 9
Carol Mode
ArtLab: Helen Farmer: Fluffy July 15-Sept. 9
Caseworks: Jada Thompson: In Case of Emergency July 15-Aug. 12
Accidental Mysteries: Vernacular Photography from the Sept. 16-Oct. 28
Collection of John & Teenuh Foster
Annette Fournet: Sticks, Stones, & Bones: Images from Sept. 16-Oct. 28
Transient Landscapes
ArtLab: Greg Pond: the machine in the garden Sept. 16-Oct. 28
Caseworks: Christina Arnold Sept. 16-Oct. 28
Adrienne Outlaw: Seek Shelter Nov. 4, 2006-Jan. 13, 2007
Common Ground: The Making of Seek Shelter Nov. 4, 2006-Jan. 13, 2007
Generations in Dialog: Orange Mound Memories Nov. 4, 2006-Jan. 13, 2007
ArtLab: Toe Stump by Marvin Pontiac Nov. 4, 2006-Dec. 22, 2006
Caseworks: Melanie Spillman: Get Down Brown Nov. 4, 2006-Jan. 13, 2007
2007
24th Annual Juried Student Exhibition Jan. 27-Feb. 24
Judge: Gail Roberts
Student Show ArtLab: Elisha Gold: One At a Time Jan. 27-Feb. 24
Caseworks: Drawings by John Gutierrez Jan. 27-Feb. 24
The Pleasant Disguise of Illusion Douglas Koertge March 3-April 7
Retrospective
ArtLab: Niki Johnson: Subjective Matter March 3-April 7
Caseworks: Emily Walls: Moments and Momentos March 3-April 7
MFA Thesis Exhibition
Nancy Cheairs, Jada M. Thompson, Gena M. Serey April 14-May 19
ArtLab: Andrew Phillip Lewis: In the presence of nothing April 14-May 19
Caseworks: Nancy Cheairs, Jada M. Thompson April 14-May 19
Gena M. Serey
Barbara Bickart: Careful, #5: Salt (video room) April 14-May 19
Sponsored by Lantana Projects/FIT
AMUM CLOSED FOR RENOVATIONS May 21-Aug. 25
Crossing the BLVD: strangers, aliens, neighbors Aug. 27-Nov. 10
in a new America
Voices of Jericho: True Story Pictures (video room) Aug. 27-Nov. 10
Adolph Gottlieb: Early Prints Sept. 8-Oct. 20
ArtLab: Bridget Conn: Dinner Table Stories Aug. 27-Nov. 10
SnapShots: Portraits of Women by Women (CROW) Nov. 10
(Saturday Exhibition)
Caseworks:
Richard Gamble-August 10
Carl E. Moore-Sept. 7
November Photo Show: Melinda Eckley, Creighton Gann, Kevin Greeland, Claudio Quintero, Ben Utigard
AMUM CLOSED FOR RENOVATIONS Nov. 12-Jan. 25, 2008
2008
25th Annual Juried Student Exhibition Jan. 26-Feb. 16
Juror: Chakaia Booker
Student Show ArtLab Jan. 26-Feb. 16
Rebecca Higdon: Life Epiphytic
Caseworks: Gadsby Creson Jan. 26-Feb. 16
Sitting Still: Contemplation and Creation Feb. 23-April 12
Anne Beffel and Students from the Univ.
Of Memphis and Syracuse Univ.
ArtLab: Rebecca Higdon: Life Epiphytic (extended) Feb. 23-April 12
Caseworks: Alan Duckworth Feb. 23-April 12
Final Acts: MFA Thesis Exhibition April 19-May 10
Tim Kinard and Melissa Rackham
Neighborhood Communications: L.I.F.E. As Process April 19-May 10
(Collaborative with Charles Powell Community Center)
ArtLab: Dwayne Butcher: Beauty Terrorist in 3D April 19-May 10
Caseworks: Jason Cole: Avatar-Self April 19-May 10
AMUM CLOSED FOR RENOVATIONS May 12-Sept. 5, 2008
Mississippi River Fugues by Margaret Cogswell Sept. 6-Nov. 1
Anybody and Nobody: Andy Warhol Photographs Sept. 6-Nov. 1
ArtLab: Eric J. Painter: The Complete History Sept. 6-Nov. 1
Of Paint-ure (2007 A.D.-2008 A.D.)
Caseworks: Elizabeth Alley Sept. 6-Nov. 1
Yan Jiakuan Paintings Oct. 16-Oct. 21
Chinese Artist, Hubei University
(visit sponsors-UM Confucius Institute/CCFA)
Bonnie Baxter: Rewind Nov. 8, 2008-Jan. 10, 2009
MFA Thesis Exhibition Nov. 8, 2008-Jan. 10, 2009
Yijun Liao, Robert G. McCarroll,
Chandler Fulton Pritchett
ArtLab (MFA): Chandler Fulton Pritchett: Nov. 8, 2008-Jan. 10, 2009
Deltiological Lexicology: Hand-painted and
Electric Ephemera
Caseworks: Jeff Goggans Nov. 8, 2008-Jan. 10, 2009
2009
26th Annual Juried Student Exhibition Jan. 31-April 18
Juror: Lois Renner
Student Show ArtLab: Jan. 31-Feb. 28
Candace Canerdy: Myriad Habitats
Caseworks: Brittany Wilder: and then Jan. 31-Feb. 28
there is no mystery left
ArtLab: James Davis: Full Spectrum March 7-April 18
Caseworks: Jennifer Barnett Hensel: March 7-April 18
Conversations Contained
MFA Thesis Exhibition: 2 X 2 April 25-June 6
Lea Alexander, Brooke Foy, Elisha Gold, Chase Malone
Contemplative Videos: Call and Response from North April 25-June 6
and South (Anne Beffel & Overton H.S., Syracuse H.S.,
Syracuse Univ. students); (video installation)
ArtLab: James Davis: Full Spectrum (extended) April 25-June 6
Caseworks: Alexander Paulus April 25-June 6
Spotlight: Wyeth Family June 20-Aug. 22
Exhibition in Progress: Designing an Installation June 20-Aug. 22
For the New African Galleries
Stephen Almond: Two in the Trunk June 20-Aug. 22
(video installation)
Caseworks: Anna Kordsmeier: Unconventional June 20-Aug. 22
Workings
Greely Myatt And Exactly Twenty Years Sept. 12-Nov. 7
Caseworks: Greely Myatt Selects Sept. 12-Nov. 7
Myatt's former students: Dwayne Butcher
Carrol Harding McTyre, Jeff Mickey, Sara Good,
Niki Johnson
ArtLab: Virginia Overton Sept. 12-Nov. 7
Corpus (Bi-Sect): Sarah Boyce and Sunny Montgomery Nov. 21, 2009-Jan. 9, 2010
(MFA Thesis Exhibition)
ArtLab: Sunny Montgomery Nov. 21-Dec. 19
Caseworks: J.W. Lawson Nov. 21, 2009-Jan. 9, 2010
2010
27th Annual Juried Student Exhibition Jan. 30-Feb. 27
Jurors: Robert Sanchez & Emiko Lewis-Sanchez
(Corner Liquor Store)
Student Show ArtLab: Colin Kidder & John Morgan Jan. 30-Feb. 27
A Delicate Affair
Caseworks: New Works from Nashville: Lain York, Jan. 30-Feb. 27
Alicia Henry, Patrick DeGuira, Ron Lambert, Derek Cote
Art is My Natural World: Alison Weld, 1980-2009 March 6-April 17
Sara Good: Like Seed to Soil March 6-April 10
ArtLab: Sarah Wiseman: Interrupted, Fragmented, March 6-April 16
Tangible
Caseworks: Brannan Denny & Adam Farmer March 6-April 17
MFA Thesis Exhibition: Check April 24-June 19
Eric Bork, Jason "Soulrecorder" Miller,
Ryan Vanderley, Raleigh Rodger, Denice Rhodes
ArtLab: Jason "Soulrecorder" Miller: Energy Fortress of April 24-June 19
Solitary Meditation: An Ode to Mandala
Caseworks: Clayton Colvin: Hush April 24-June 19
Sogó Bo: Malian Puppets and Masks from the Collection April 24-Sept. 11
of Mary Sue and Paul Peter Rosen
Africa: Visual Arts of a Continent Art in the Land of April 24-Sept. 11
Sundiata (African Gallery Reopening)
Sogo Bó Masquerade & Togu na and Chenko April 24-Sept. 11
(New Media Room)
Midnight Robbers: The Artists of Notting Hill July 17-Sept. 11
Carnival
Caseworks: Kevin Mitchell: Man. Enough July 17-Sept. 11
Caseworks: Tad Lauritzen Wright: Beautiful Single Sept. 10-Nov. 15
Lines
Paul Revere Williams, American Architect Oct. 23, 2010-Jan. 19, 2011
City Building: Community Engagement in Architecture Oct. 23-Nov. 27
ArtLab: Our Built Environment Oct. 23-Nov. 27
(Rebekah Laurenzi's 5th Grade Coro Lake Ele. Class)
MFA Thesis Exhibition: Content Under Pressure Dec. 4, 2010-Jan. 8, 2011
Erin Jennings, Colin Kidder, Kate Wichlinski
Caseworks: Curious Environs Dec. 4, 2010-Jan. 14, 2011
Curated by Paul Behnke
2011
28th Annual Juried Student Exhibition Feb. 12-March 12
Juror: Don Gregorio Anton
Student Show ArtLab: Benjamin Netterville: Feb. 12-March 12
Fondue Parties Are for People Too Neat to Grill
Caseworks: STENDEC: Phillip Andrew Lewis Feb. 12-March 12
and Gred Pond
The Collaboration: Memphis Heavyweight March 21-April 16
(Nick Cave project creative workspace)
Caseworks: Taylor Martin. Aura of an Era March 21-April 16
Volume I
Proximity: Ross McLean and Michael Darough April 23-June 25
MFA Thesis Exhibition (Spring 2011)
Caseworks: Siobhan McBride, Clayton Merrell, April 23-June 25
Lindsey Warren, Amy Misurelli Sorensen,
Chepe Cuadra (5 New York Artists)
Memphis Heavyweight: Collaboration with July 18-Sept. 28
Nick Cave
Caseworks: Eszter Sziksz: Best Before 2012 July 18-Sept. 28
Hommage to Bela Hamvas
Memories: Richard Knowles and Steve Langdon October 8, 2011-Jan. 7, 2012
(curated by Larry Edwards)
Sitting Still Revisited October 8, 2011-Jan. 7, 2012
(Anne Beffel)
Caseworks: Ramona Sonin October 8-Nov. 26
The Big Dig (Corcoran's UM Fresh Connections Class) Dec. 3, 2011-Jan. 7, 2012
Caseworks: Bobby Spillman: The Spillmanville Dec. 3, 2011-Jan. 7, 2012
Funnies
2012
29th Annual Juried Student Exhibition Feb. 4-March 10
Juror: Barbara A. MacAdam
Student Show ArtLab: Purging of the Past: Part 1 Feb. 4-March 10
Kia Lola and Veronica Birmingham
Caseworks: Johan Gustavsson: Through a Glass Darkly Feb. 4-March 10
Alma Mater (In the Making) March 20-22
Public Art Performances (Student Plaza)
Alma Mater (In the Making) March 23-April 14
Sheryl Oring and Dhanraj Emanuel
Immigrant March 23-April 14
(Photographic Series by Dhanraj Emanuel)
Caseworks: New York South with Jen Bandini, March 23-April 14
Alex Gingow, Joy Garnett, Katherine Duckworth
& Michael Scoggins
Stripped: MFA Thesis Exhibition April 21-June 2
Benjamin J. Netterville, Chris Wallace, Christan
Mitchell, Andrew James Williams, Ginger Frye,
Candace Hitt (Spring 2012)
Caseworks: New York South with Jen Bandini, April 21-June 2
Alex Gingow, Joy Garnett, Katherine Duckworth
& Michael Scoggins
Alma Mater: University of Memphis June 16-Sept. 15
Sheryl Oring and Dhanraj Emanuel
The Daily Helmsman: The Voice of the Students June 16-Sept. 15
Caseworks: Jay Etkin: Patterns, Subdivisions and June 16-Sept. 15
Zoo Animals
Hot, Cold, Cool: A Collection of Prints by Sept. 22, 2012-Jan. 12, 2013
International Artists
By the Fire of Satire: Russian Propaganda Prints Sept. 22-Nov. 21
(translated by Andrei Znamenski)
ArtLab: Jan Hankins: 11 SEPTEMBERS Sept. 22-Nov. 21
Caseworks: Clare Torina and Stephen Almond: Sept. 22, 2012-Jan. 12, 2013
Rock Doctors
Corner: MFA Thesis Exhibition Dec. 1, 2012-Jan. 12, 2013
Brian Edward Bundren, Jennifer Burton,
Katie Maish, Kathleen Murray (Fall 2012)
Art(ifact): Museum Studies Exhibition Dec. 1, 2012-Jan. 12, 2013
2013
30th Annual Juried Student Exhibition Feb. 2-March 16
Juror: Haejung Lee
Student Show ArtLab: Michelle Foster: Feb. 2-March 16
Claustrophobia Shelter
Caseworks: Eli Gold: Are We Human or Are Jan. 18-March 2
We Dancers
Caseworks: Muted Belles: A Monument to Women March 3-March 31
Of Memphis
Time Pools: Accessing the Aquifer April 6-May 24
(collaboration with League of Imaginary Scientists,
UM Ground Water Institute, Jason Miller digital art class)
ArtLab: Michelle Foster: Claustrophobia Shelter April 6-May 24
(continued)
Caseworks: Erica McCarrens: Case Studies: Other Matter April 6-May 24
In His Studio: Carroll Cloar June 8-Sept. 7
ArtLab: Caterina Tiazzoldi: Instant Installation June 8-Sept. 7
Caseworks: Tim Kinard & Elizabeth Owen June 8-July 12
Caseworks: Christy Schuchardt Frank July 19-Sept. 7
Bauhaus twenty-21: An Ongoing Legacy, Sept. 21, 2013-Dec. 23
Photographs by Gordon Watkinson
(organized by Foto+Synthesis)
Beyond the Cabbage Rose: Textiles Go Modern Sept. 21, 2013-Dec. 23
ArtLab: Terri Phillips: We Have Always Lived Sept. 21, 2013-Dec. 23
In the Castle
Caseworks: Dustyn Bork: Abandoning Sept. 21-Nov. 4
Caseworks: Bricks and Mortar Boards: Nov. 8, 2013-Jan. 4, 2014
Building the Modern University
2014
31st Annual Juried Student Exhibition Feb. 8-March 19
Juror: Miranda Lash
Student Show ArtLab: Freeman Brown III: Feb. 8-March 19
Descendants
Caseworks: Sunny Montgomery: The Feb. 8-March 19
Porcupine Effect
Disappearing Ink. A Project by John Salvest April 5-June 28
Caseworks: Darryl Thetford: Struggle to April 5-June 28
Evolve Before the End of Time
Andy Warhol Prints: Art and Irony July 12-Sept. 13
Culture and Resistance, Civil Rights Photography: July 12-Sept. 13
Memphis 1968
ArtLab: Shara Rowley Plough: The Hunting Set July 12-Sept. 13
Caseworks: Follow Me by Andrew James Williams July 12-Sept. 13
Juvenile-in-Justice: Photographs by Richard Ross Sept. 20-Nov. 26
Perceptions of Me: Memphis Project by Penny Dodds Sept. 20-Nov. 26
ArtLab: Eduardo Benamor Duarte: Fijiji Blocks Sept. 20-Nov. 26
Caseworks: Ruxandra Olariu: Here and There Sept. 20-Nov. 26
Featured Creature: Animals in Ancient Egyptian Art Sept. 20-Nov. 26
2015
32nd Annual Juried Student Exhibition Jan. 31-Feb. 28
Juror: Warren Lehrer
Student Show ArtLab: Kaitlyn Dunn: Jan. 31-Feb. 28
Psyche
Caseworks: Objects from AMUM's Collection Jan. 31-Feb. 28
What I Kept: Curated by Penny Dodds Karwacz Feb. 26-May 8
(UM Lambuth campus, Varnell-Jones Bldg.)
What I Kept: Curated by Penny Dodds Karwacz March 14-July 15
Photography by Jason N. Miller
Beth Van Hoesen March 14-July 15
ArtLab: Juan Rojo: Pink Room/De Color de Rosa March 14-July 15
Caseworks: Objects from AMUM's Collection March 14-July 15
Samuel H. Crone Aug. 1-Sept. 19
HVAC RENOVATION Sept. 2015-March 2016
2016
Do It! (Crosstown Arts) March 4-April 2
(Hamlett Dobbins, Curator/Manager)
Do It! (UM Lambuth) March 17-March 22
(Lendon Noe, Curator/Manager)
Do It! (AMUM) April 9-May 7
Flying Colors: Asafo Flags of the Fante April 23-May 7
(Museum Studies Exhibition Class Project)
Flying Colors: Asafo Flags of the Fante May 20-October 1
This May Surprise You (extended) Oct. 15, 2016-Jan. 14, 2017
2017
34th Annual Juried Student Exhibition Feb. 4-March 11, 2017
Juror: Umar Rashid (aka "Frowhawk Two Feathers")
Student Show ArtLab: Mother State: Feb. 4-March 11, 2017
Alex Burden/Ellen Dempsey
Caseworks: Objects from AMUM's Collection Feb. 4-March 11, 2017
Survey Two: Boundaries of Normal March 25-April 22, 2017
(a project led by Catherine Pena)
LANA Neighborhood Portrait Project (UM Lambuth) March 23, 2017
(Lendon Noe, Project Manager/Curator)
"Wars in Words: The Art of Propaganda" March 25-April 22, 2017
curated by Lenora Bendall
"Who Run the World" (Women's History Month) March 25-April 22, 2017
AMUM CLOSED FOR WALL/FLOOR April 23-August 17, 2017
RENOVATIONS
Stopping in Memphis (Curated by Dwayne Butcher) August 18-Sept. 23, 2017
Featured Artists: Justin Bowles, Alan Duckworth,
Meredith Olinger, Alex Paulus, Esther Ruiz,
Jared Small, Jill Wissmiller
The Quick and the Dead: Drawings and Obituaries August 18-Sept. 23, 2017
By Chris Honeysuckle Ellis
Caseworks: Stopping in Memphis: Franklin Wallace, August 18-Sept. 23, 2017
Leanna Hicks, Nate Renner, Georgia Creson, Anthony D. Lee
Desert to Delta: Saudi Contemporary Art in Memphis October 8, 2017-Jan. 6, 2018
Desert to Delta (UM Lambuth) November 6, 2017 (Lendon Noe, Project Manager/Curator)
2018
35th Annual Juried Student Exhibition, February 4-March 17, Curated by Jason Miller, Jurors: Virginia Overton & Jocko Weyland, Student Show ArtLab: Loop: Lacy Mitcham February 4-March 17
Caseworks: 35th Annual Juried Student Exhibition February 4-March 17, Kaitlyn Dunn: Dust to Dust
Monster Marks Exhibition (Curated by March 25-July 28, Sherry CM Lindquist, Hohenberg Chair of Excellence)
Caseworks: MOLA May 19-July 28 (Curated by Megan Murphy, Museum Studies Graduate Student)
Consuming Passions ll: A Collection of Collections, on view Aug 19th-Oct 6th, Curated by Warren Perry Jr.
Barrier Free a project by Yancy Villa in collaboration with We Are For Freedoms, Opera Memphis, Latino Memphis, AMUM
36th Annual Juried Student Exhibition, selection by Brian Jobe, AMUM
Dear Artist, AMUM
Divine Diversity, Samuel Hester Grane Gallery, AMUM
Updated 2/28/19
---
2019
Divine Diversities is a student exhibition that examines some of the varied and meaningful interactions between humanity and the divine through the media of religious ritual and physical objects. The exhibit will display artifacts selected from the collections of the Art Museum of the University of Memphis that come from diverse cultures, places, and times. These items were used either to mediate interactions between religious followers and higher powers or to reveal the form of the divine.
From Ancient Egypt's polytheistic beliefs to modern global monotheistic religions, the exhibit will highlight examples of ritual, communication, veneration, and representation of the divine drawn from Africa, Asia, Europe, and North and South America. Interpretive texts, images, and video will enhance the visitor experience. This exhibition will demonstrate that despite differences in time and the cultural diversity of the artifacts on display, there are still many connections to be made between modern society, religious practice, the objects, and the people that used them.
The exhibition will be on view from April 20 through June 1, 2019 in the Art Museum of the University of Memphis.
The museum is free and open to the public.
The opening reception will be held in the lobby of the Communication and Fine Arts building on the main campus of the University of Memphis on Saturday, April 20th from 3:00 – 5:00 p.m. It is free and open to the public.
The exhibition was developed by students at the University of Memphis for the course: Art History / Anthropology 4662/6662 – Museum Exhibitions. The exhibition, as well as the rest of the museum, is free and open to the public.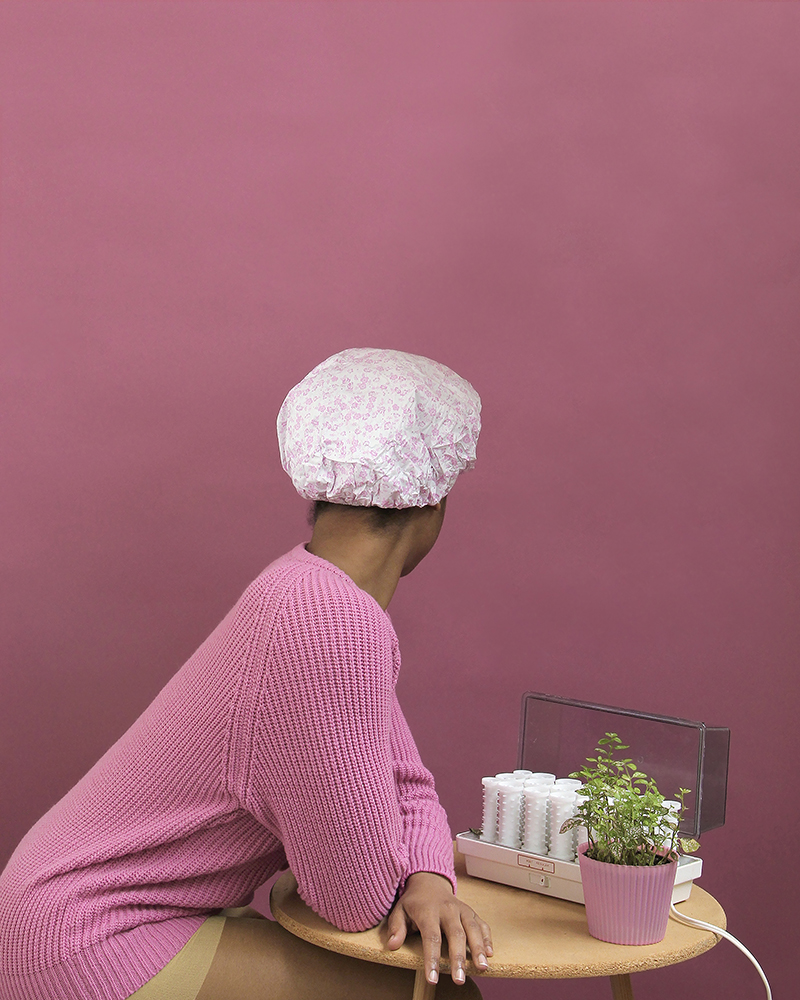 Dear Artist
Panel discussion event date / time: March 9, 2pm-3pm
Opening reception event date / time: March 9, 3pm-6pm
Location:
Art Museum of the University of Memphis
3750 Norriswood Dr.
142 Communication & Fine Art Building
Memphis, TN 38152
Parking: Free in Central Avenue lot on Saturday, paid garage parking in Innovation Drive garage
Contact: artmuseum@memphis.edu / 901.678.2224
Website: memphis.edu/amum / Social Media: #dearartist
Image caption: Nakeya Brown, Self-portrait in Shower Cap, 2015; color photo; 20 x 16in. Courtesy the artist and collector Whitney Hardy.
Dear Artist,
I have always collected art because I feel artists have a way to explain the unexplainable, to describe feelings that are best expressed without words. Your piece found me at a time when there was so much uncertainty and concern surrounding our future....
The Art Museum of the University of Memphis and Young Arts Patrons are pleased to announce, Dear Artist, an exhibition that highlights the social and economic importance of celebrating and supporting artists throughout their careers. Dear Artist will feature works by emerging and internationally known artists on loan from new and established local collectors as well as select museum collections.
Collecting is often a personal and emotional experience. Dear Artist will examine the collector's motivation and process in depth through intimate, hypothetical letters written by the collectors to their chosen artists.
Artists will include: Lisa Alonso, Jarvis Boyland, Nakeya Brown, Burton Callicott, Carroll Cloar, Ronald and Jessie Cooper, Jennifer Crescuillo, LaAndrea Deloyce, Howard Finster, Edwin Jeffrey, Jr., Titus Kaphar, Karen Lamassone, Joseph "Doughjoe" Love III, Terry Lynn, John Carl Marshall, Lawrence Matthews, Lester Merriweather, Carl Moore, Greely Myatt, Georgia O'Keeffe, Andres Serrano, Jared Small, Kiki Smith, Katie Benjamin Steed, and Cathy Worthy.
The exhibition opens on Saturday March 9th and runs through June 1st at the Art Museum of the University of Memphis.
There will be a panel discussion about collecting moderated by Whitney Hardy of Young Arts Patrons in conversation with Pitt Hyde, Jasmin McKenzie, and Elliot Perry at 2pm on March 9th followed by a reception from 3-6pm at the museum.
opening reception & panel discussion March 9th
36th Annual Juried Student Exhibition selected by Brian Jobe
Learn more
2018-2019
Artists and Writers Who Protest the War in Vietnam
Artists and Writers Protest, Inc. was an outgrowth of the Greenwich Village Peace Center and the War Resisters' League. Started by a group of poets who recruited visual and performing artists, Artists and Writers Protest made a rousing debut on Sunday, January 29, 1967 with a full-page ad in the New York Times urging citizens to "End Your Silence." It was signed by 600 national cultural leaders who each donated $10 to buy the ad.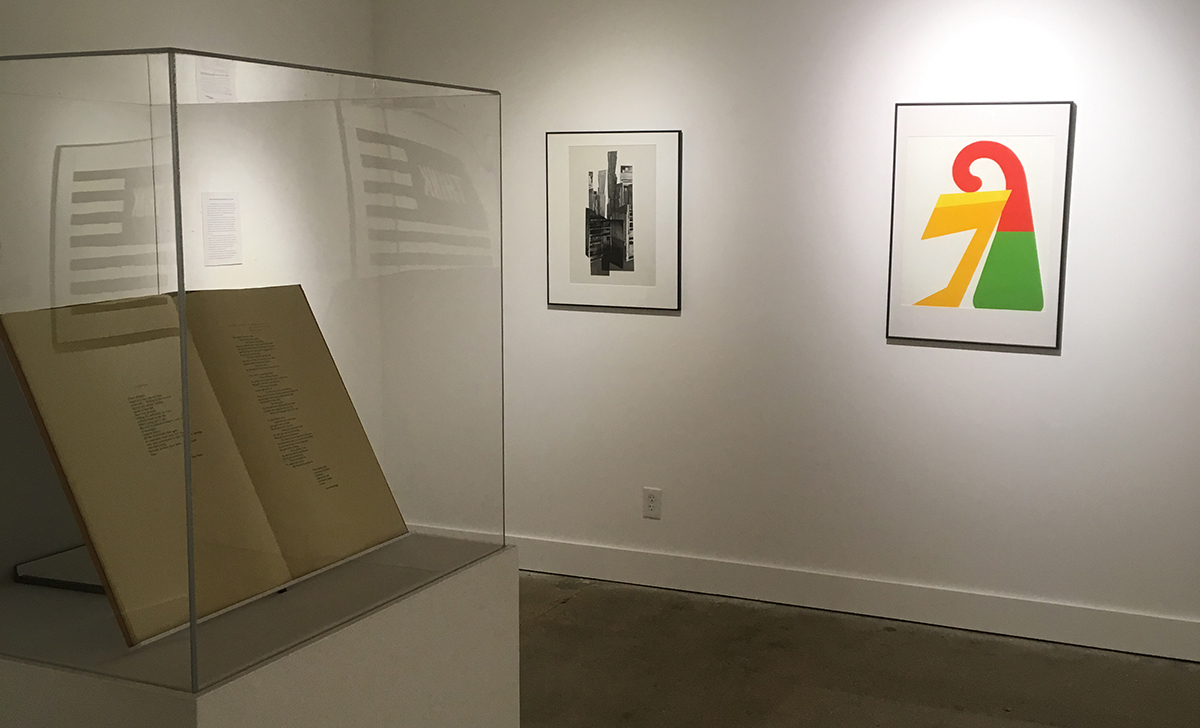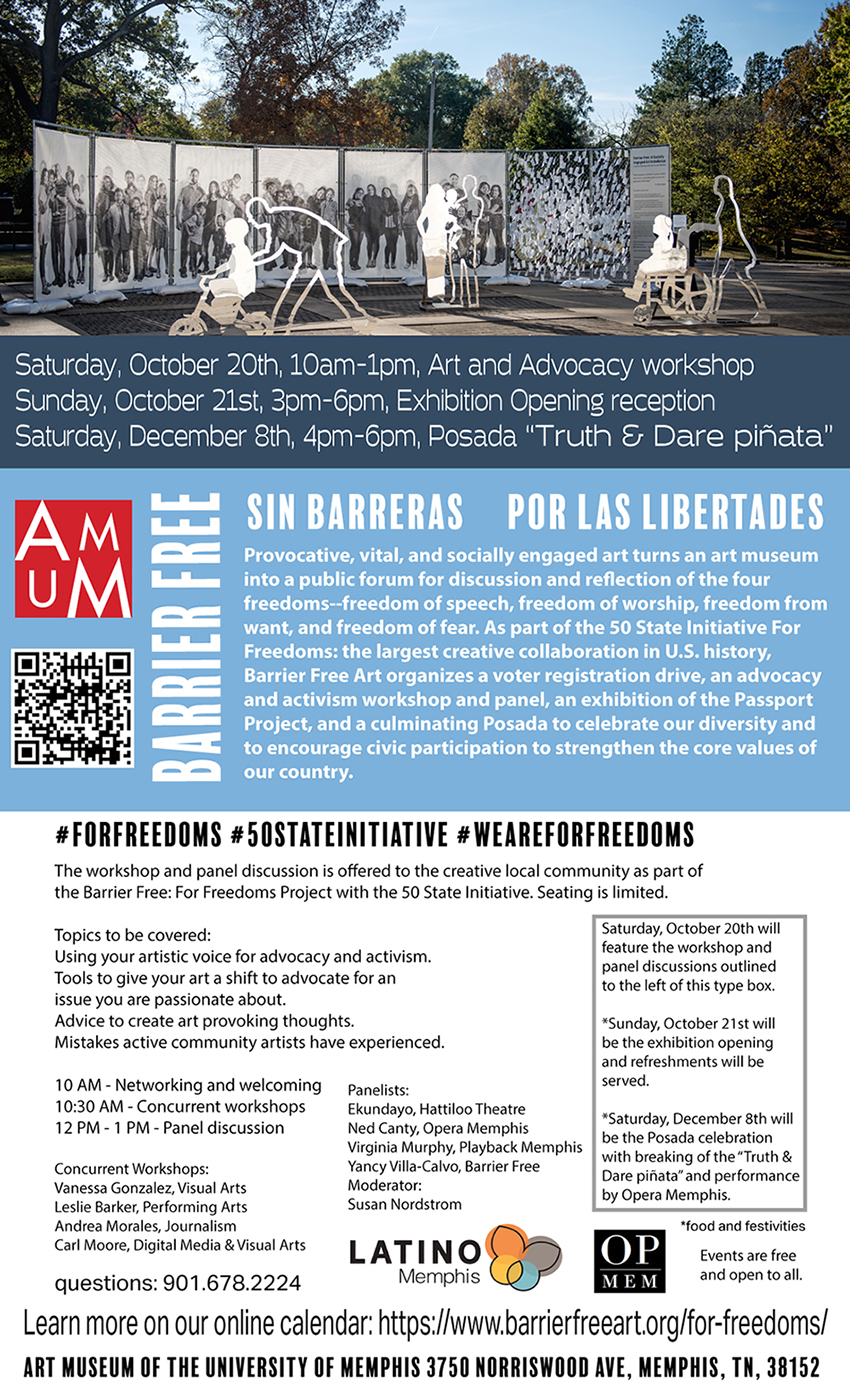 Barrier Free a projects by Yancy Villa in collaboration with We Are For Freedoms, Opera Memphis, Latino Memphis, AMUM
Provocative, vital, and socially engaged art turns an art museum into a public forum for discussion and reflection of the four freedoms--freedom of speech, freedom of worship, freedom from want, and freedom of fear. As part of the 50 State Initiative For Freedoms: the largest creative collaboration in U.S. history, Barrier Free Art organizes a voter registration drive, an advocacy and activism workshop and panel, an exhibition of the Passport Project, and a culminating Posada to celebrate our diversity and to encourage civic participation to strengthen the core values of our country.
Saturday, October 20th, 10am-1pm, Art and Advocacy workshop
Sunday, October 21st, 3pm-6pm, Exhibition Opening reception
Saturday, December 8th, 4pm-6pm, Posada "Truth & Dare piñata"
2018
Consuming Passions ll: A Collection of Collections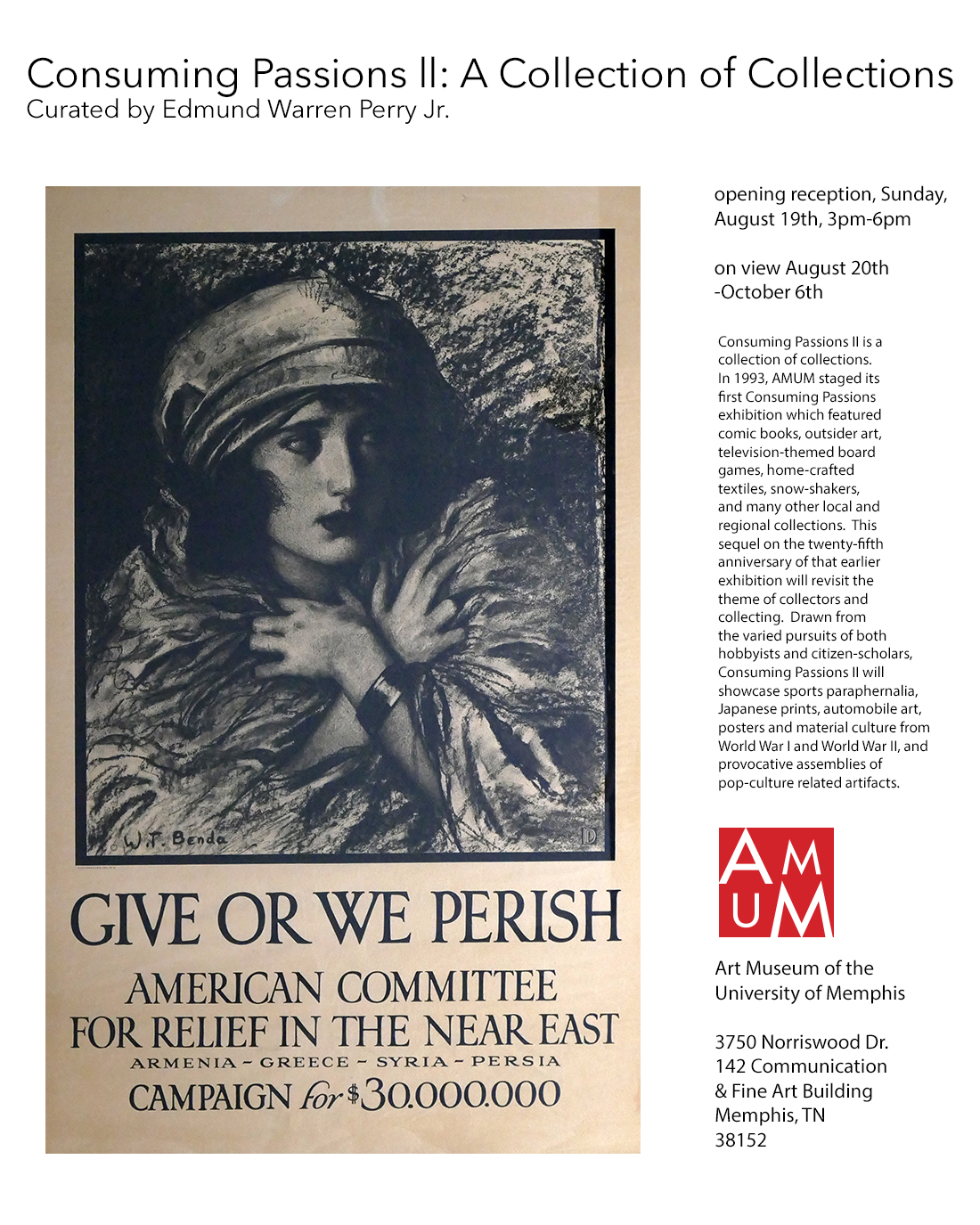 Monster Marks

35th Annual Juried Student Exhibition
on view February 4th-March 17th

selected by Virginia Overton and Jocko Weyland
curated by Jason Miller
Featured Artists:
Aaron Binkowitz
Alexandra Barnett
Amber McCollum
Annalee M Elmore
Bailee Ross
Brittney Brockway
Davey Mann
Dedrick Ford
Denise Wakeman
Eleanor Engles Fisher
Elizabeth Rast
Ellen Dempsey
Emilio Norman
Emily Hogan
Emma Kuykendall
Ian McCaskill
Ivy-Jade Edwards
James W. Powell
Jeff Briscoe Carter
Jennalyn Krulish
Jesse DeLira
Jessica Williams
John Vincent Burrell
Jordan Gentry
Juan Rojo
Judith Dierkes
Julie Darling
Kaitlyn Dunn
Karsyn Laufenberg
Kathleen Stevens
Kayla Eddy
Kayla Owens
Ke'atric Reed
Keishawna Childs
Kelly Cook
Lacy Mitcham
Lea Holland
Lesley Diamond Bragdon
Lisa Lofton
Malik Muhammad
Mary Hendrix
Mason Nolen
Megan Dukes
Nicholas Svoboda
Paige Ellens
Richard L. Harper
Robert Samuel Fairchild IV
Samantha Hughes
Stephanie Curry
Tracy Treadwell
Whitney Gresham
Yvonne D. Gibbs
more here

2017
Desert to Delta
on view October 8th-January 6th
Desert to Delta at the Art Museum of the University of Memphis (AMUM) presents 20 artists and a video artist collective from the Kingdom of Saudi Arabia. The exhibition opens with a public reception for visiting artists on Sunday, October 8, 3-6pm and continues through January 6, 2018.
Curated by AMUM, selected work ranges from seemingly traditional manuscript illumination to bold "calligraffiti," from bronze sculpture to sound and "scent" portraits, from cell-phone photography to multi-media installation. Saudi artists address issues that resonate throughout the world: environmental degradation, economic disparity, urban growth and loss of traditional culture, social inequality of women and minorities, and escalating tensions between and among ideologies. While these concerns may be universal, Saudi artists approach them through the lens of their country's unique history and forms of cultural expression. For example, Abdulnasser Gharam's "Camouflage," a giant mixed media painting depicts a military tank with an orange flower sprouting from its gun against the background of an opulently tiled Iranian mosque. Combining traditional Muslim arabesques and geometric designs and printed aphorisms, the artist addresses religious sectarianism and armed conflict among Islamic state and non-state actors all superimposed on a ground of 1000s of tiny rubber stamp elements, symbols of Saudi's bureaucratic regimentation. By contrast, the video collective Telfaz 11, hilariously confronts the disconnect between Saudis' traditions and their desire to participate contemporary international culture.
Desert to Delta is part of a United States program of Saudi contemporary art organized by the King Abdulaziz Center for World Culture, a Saudi Aramco, and produced in collaboration with Culturunners, a UK-based platform for international artist exchange. Desert to Delta is one of ten separately curated exhibitions shown in 2016 through 2018 in Houston, Aspen, San Francisco, Lewiston, Maine, Los Angeles, Detroit, Salt Lake City, Memphis, Washington, D.C. and Brooklyn.
more here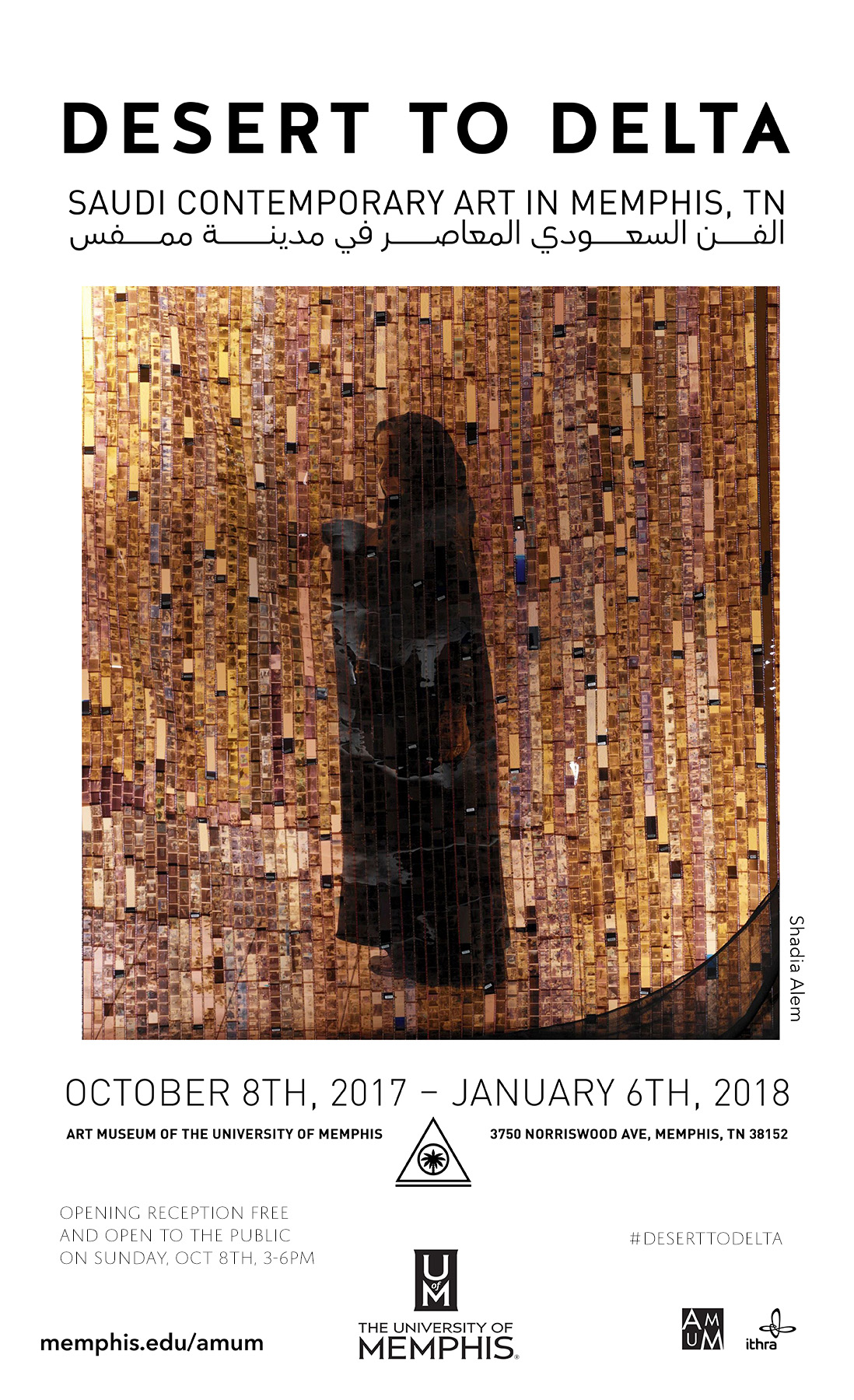 The Quick and the Dead


The Quick and the Dead
Drawings and Obituaries by Chris Honeysuckle Ellis
August 18-September 23, 2017
Reception for the Artist, Sunday, August 27, 3:00-6:00
Artist's talk: 4:30
Chris Honeysuckle Ellis has lived in Los Angeles long enough for his native Frayser to have worn off, which it might have done sooner had he not clung to it so assiduously. He is an actor by profession and although he is no John Wilkes Booth, he has made his way amid the world's ruin these many years in California as a journeyman character actor in over 100 movies and TV doctor shows, lawyer shows and forensic shows. Being an actor, he spends most work days waiting for the phone to ring, and diverts the silence by slandering the dead one day at a time with frivolous caricatures and acidic drolleries on his Facebook page. Some of those caricatures are selected for the exhibition.
#thequickandthedead #quickandthedead
event page: https://www.facebook.com/events/489150578092301/
Stopping in Memphis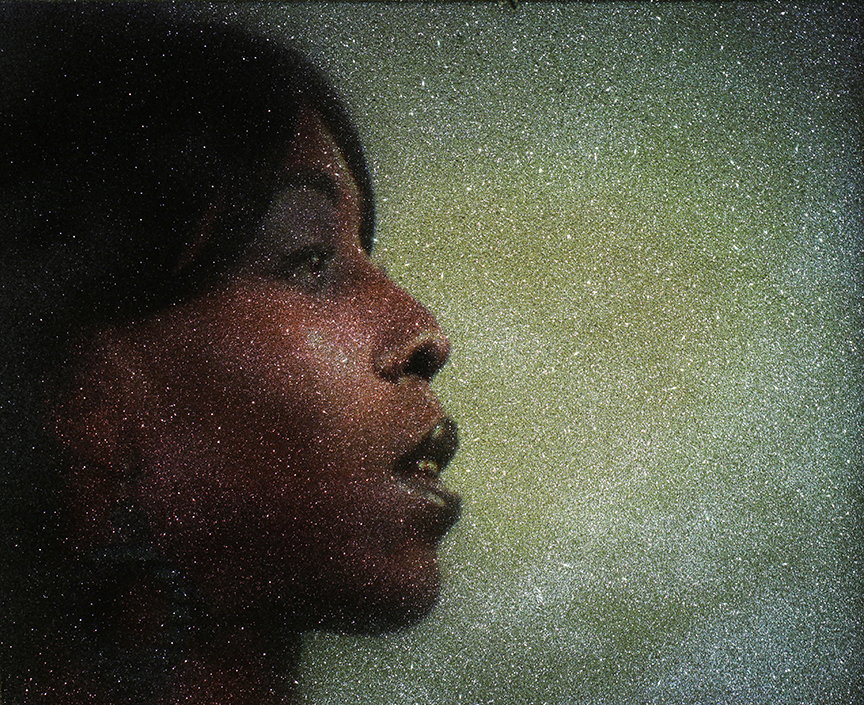 (image caption)
Jill Wissmiller
"Gilding of Lily"
Digital Video Projected on a Glitter Screen
"Stopping in Memphis"
Curated by Dwayne Butcher
Featured Artists:
Justin Bowles
Alan Duckworth
Meredith Olinger
Alex Paulus
Esther Ruiz
Jared Small
Jill Wissmiller
#stoppinginmemphis
event page: https://www.facebook.com/events/1388876231192168/
Learn about the artists and curator here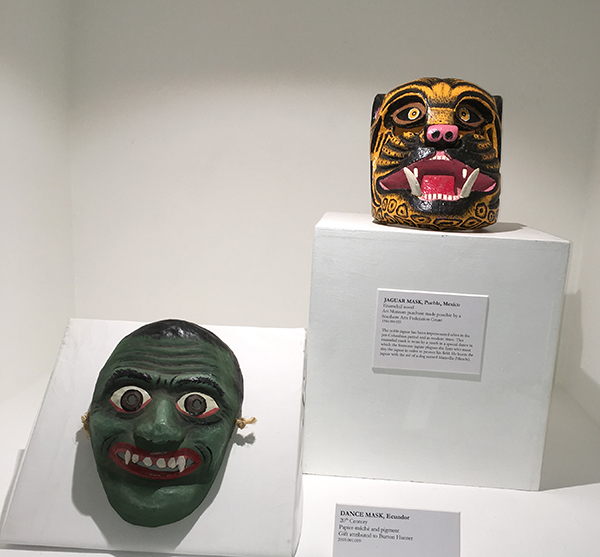 (left) DANCE MASK, Ecuador 20th Century Papier-mâché and pigment Gift attributed to Burton Hunter 2003.001.009 (right) JAGUAR MASK, Puebla, Mexico Enameled wood Art Museum purchase made possible by a Southern Arts Federation Grant 1984.004.025
The noble jaguar has been impersonated often in the pre-Columbian period and in modern times. This enameled mask is worn by a youth in a special dance in which the fearsome jaguar plagues the farm who must slay the jaguar in order to protect his field. He hunts the jaguar with the aid of a dog named Maravilla (Miracle).
more here
2017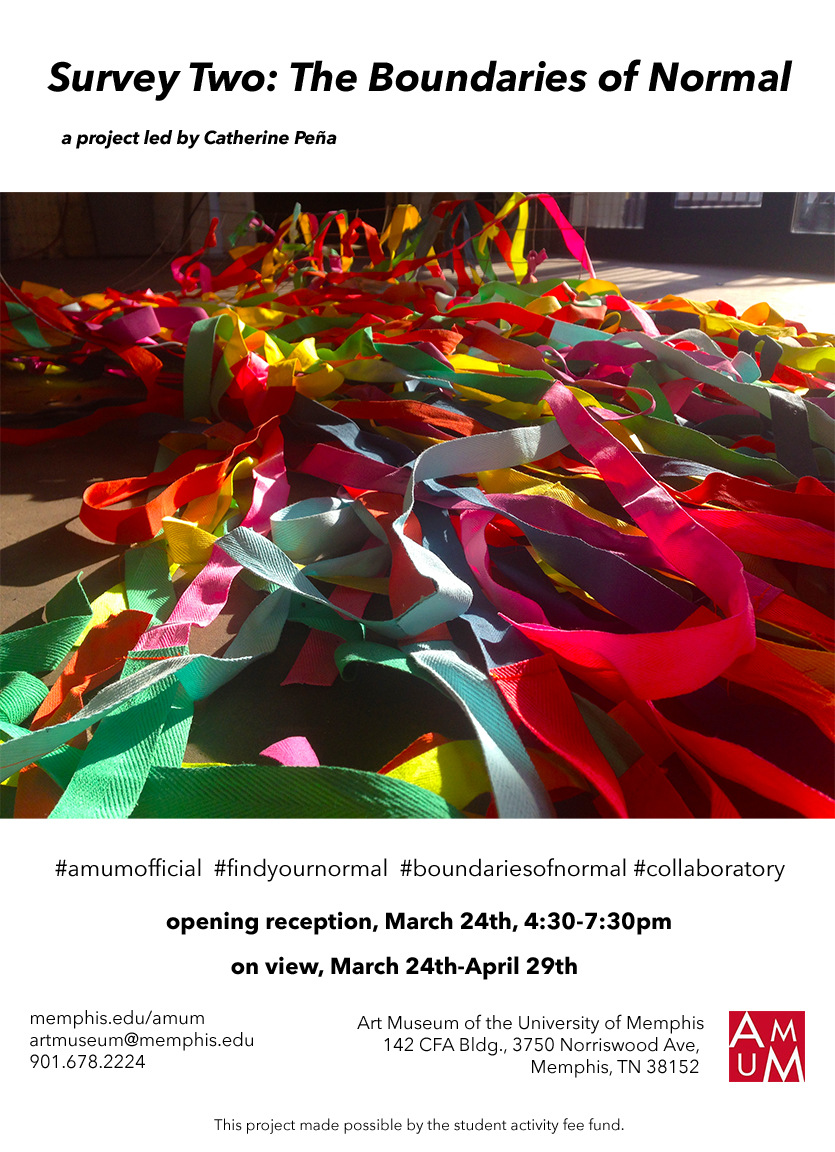 Survey Two: The Boundaries of Normal
on view March 24th-April 29th, reception March 24th, 4:30-7:30pm
Learn more here


Who Runs the World
"Who Runs the World" AMUM celebrates Women's History Month
Women's History Month 2017 is asking, as Beyoncé does in her well-known song, 'who run the world'? Artists, while not usually seeking to run the world, have something original to say about it.
Learn more here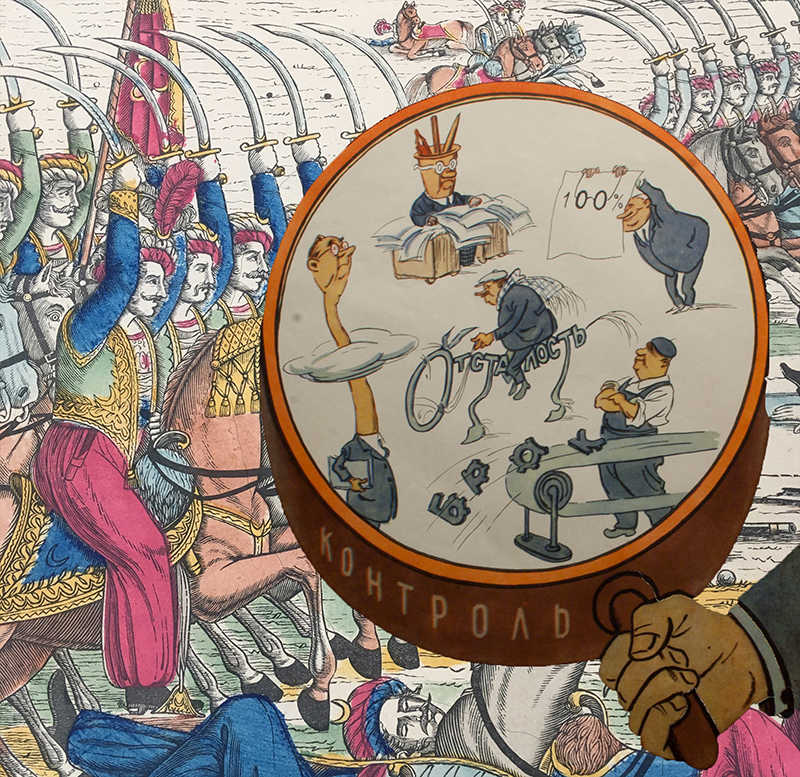 Wars in Words: The Art of Propaganda curated by Lenora Bendall
Education teaches one how to think, while propaganda teaches one what to think. Information offers opportunities, while propaganda tells how we should use these opportunities. Propaganda narrows people's views, while education broadens them.
Learn more here



34th Annual Juried Student Exhibition selected by Umar Rashid (Frohawk Two Feathers) more here
on view February 5th-March 11th, 2017


This May Surprise You
October 15-December 17, 2016
A 16th century illustrated book about the Aztec culture; a Samurai suit; an indigo wrap for a wealthy African woman; the self-portrait by a 19th century Memphis artist; an antique precursor of Japanese "manga"; a Mexican folk art "tigre" mask among a host of creature masks from around the world; two paintings by one of the greatest European modern masters; a tapestry by a beloved Memphis artist; the newly revealed Egyptian snake mummy; a royal chair from Cameroon; a 5th-6th century Egyptian textile with dancers, a fabulous Nigerian beaded priest's tunic...
Opening Reception: Friday, October 14, 4:30-7:00 pm
2016


Flags are symbols of unity and belonging. They display one's allegiance to the world at a glance. The colors and motifs chosen for a flag also inform others about one's beliefs and values. more here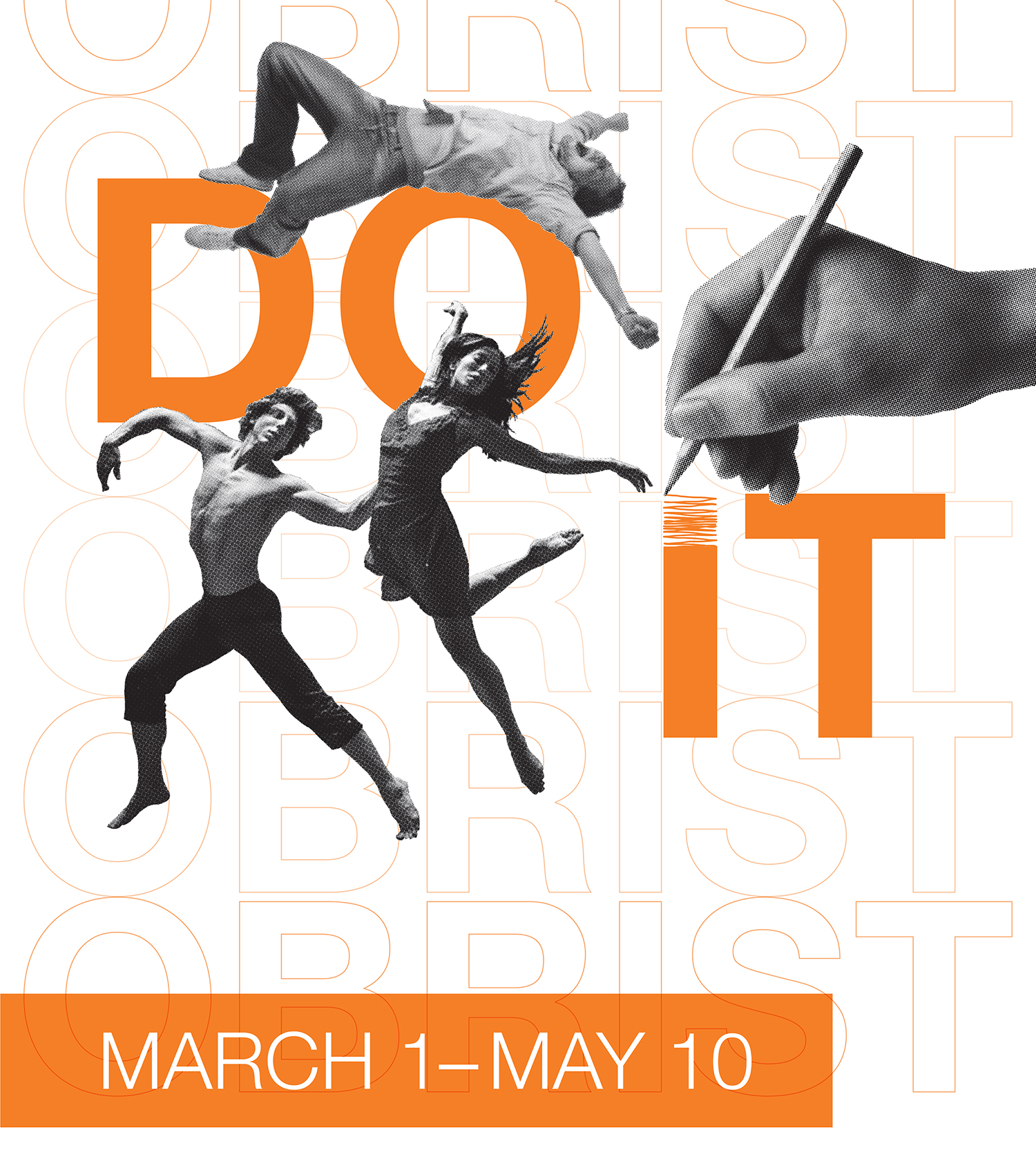 do it is an exhibition conceived and curated by Hans Ulrich Obrist, and organized by Independent Curators International (ICI), New York. do it and the accompanying publication, do it: the compendium, were made possible, in part, by grants from the Elizabeth Firestone Graham Foundation, the Robert Sterling Clark Foundation, and with the generous support from Project Perpetual and ICI's International Forum and Board of Trustees. more here
2015
Samuel Hester Crone
August 1 thru September 19, 2015


installation views

What I Kept

Jason N. Miller, photographer
Penny Dodds Karwacz, curator
February 26 – May 8, 2015, UofM Lambuth Campus, Varnell-Jones Hall (Opening reception Thursday, February 26, Wisdom Parlor, 5 to 7 PM)
March 14 – July 2, 2015 at AMUM/Opening reception Friday, March 20, 5-7:30
What I Kept will display objects brought to Memphis and Jackson by international women from their countries of origin with personal stories about why they kept it. Celebrating the cultural diversity of our region and empowering the voice of women during women's history month, the exhibition will address ideas of material culture and tangible memory.
installation views
Beth Van Hoesen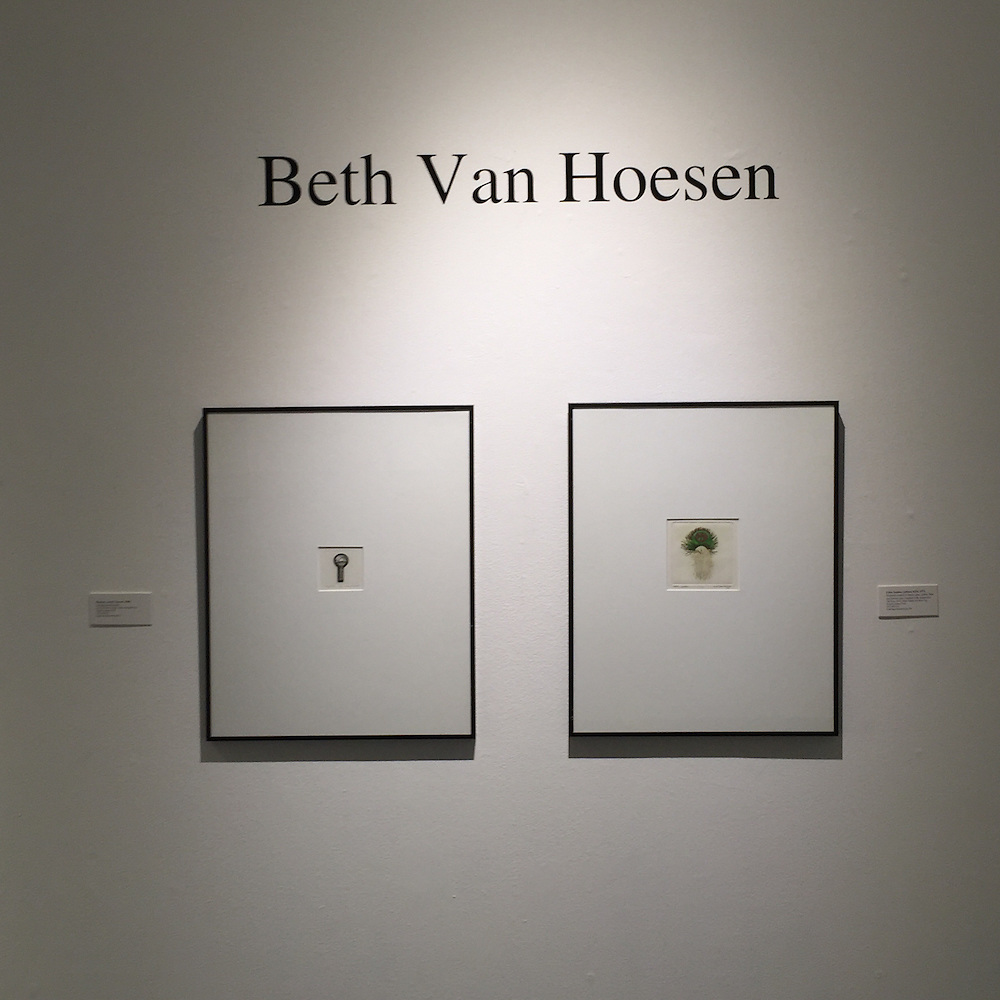 One of the most important artists/print-makers of her generation, this selection of Beth Van Hoesen's work (1926-2010) from AMUM's collection is distinctive for the quiet poignancy and compelling charm in studies and finished work of everyday objects, animals and people.
installation views
ArtLab: Pink Room/De Color de Rosa by Juan Rojo
"Pink Room /De Color de Rosa" is a multimedia installation of projected videos, wall painting, and printmaking. The main element of the exhibition is a multichannel projection of videos that depict women performing a Cinderella inspired routine.
installation views
CASEWORKS: Artifacts from AMUM's Permanent Collection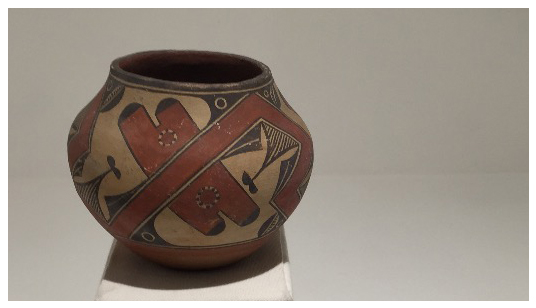 Pottery Water Jar or "Ula" (ca. 1920 - 1940), Acoma Pueblo, New Mexico, Coiled ceramic, slip-painted design, Mr. and Mrs. Berry B. Brooks Collection, 1984.1.200
Manufacturing pottery is a tradition that has been passed down through generations of the Acoma people. The pots are known for their very thin walls, beautiful geometric designs and black-white-red slip paintings. This jar features a traditional design and shape though its small size indicates that it may have been made for sale to tourists.
installation views
Juvenile-in-Justice: Photographs by Richard Ross
September 20th - November 26th
Photograph by Richard Ross, Juvenile In Justice
This exhibition courtesy of Richard Ross, www.juvenile-in-justice.com
On any given day, about 70,000 young people are in juvenile detention or correctional facilities. This multidisciplinary exhibition and project by photographer Richard Ross documents the placement and treatment of American juveniles housed by law in facilities that treat, confine, punish, assist, and occasionally, harm them. Ross has photographed and interviewed more than 1,000 juveniles at more than 200 facilities in 31 states. The work exists at the juncture of art, social practice and politics.
Installation Views
Perceptions of Me: A Project by Penny Dodds Karwacz
September 20th - November 26th
Perceptions of Me is an exhibition that gives voice to teenagers who are talked and written about, but rarely listened to, raising our awareness of how Memphis teens perceive themselves. This is a collaborative project organized by Penny Dodds working with several innovative Memphis organizations that provide positive social and creative environments for youth in our community: BRIDGES, storybooth at Crosstown Arts and Caritas Village.
Installation Views
Andy Warhol Portraits: Art and Irony
July 12th - September 13th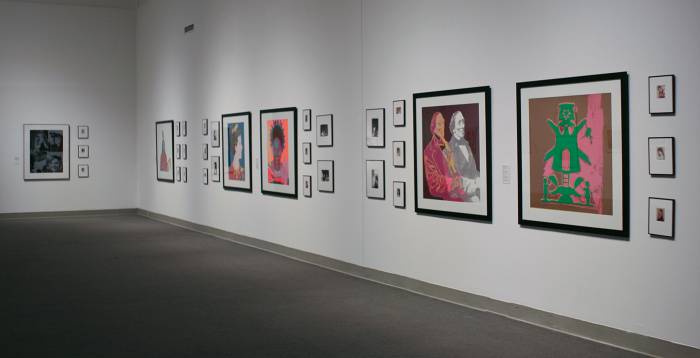 In conjunction with Memphis Brooks Museum of Art's exhibition, Marisol: Sculptures and Works on Paper, AMUM presents selections from its collection of Andy Warhol portrait Polaroids, black and white photos and silkscreen prints. Marisol and Warhol were colleagues and Pop portraitists, he in painting, she in sculpture.
Installation Views
Culture and Resistance: a project by Leila Hamdan
Civil Rights Photography: Memphis 1968
July 12th - September 13th
James R. Reid, Blue-Eye Soul Brother (February 26, 1968). Special Collections, University of Memphis
The Civil Rights Movement generated an abundance of photographs documenting the African American fight for equality and economic, political and social justice. The images captured by local and national news outlets recorded this struggle and some have become iconic images representing a collective memory of the era. Curated by Leila I. Hamdan from the UM Libraries Special Collections, these photographs illustrate a new view of the struggle in Memphis.
Installation Views
Disappearing Ink
a project by John Salvest
April 5th - June 28th, 2014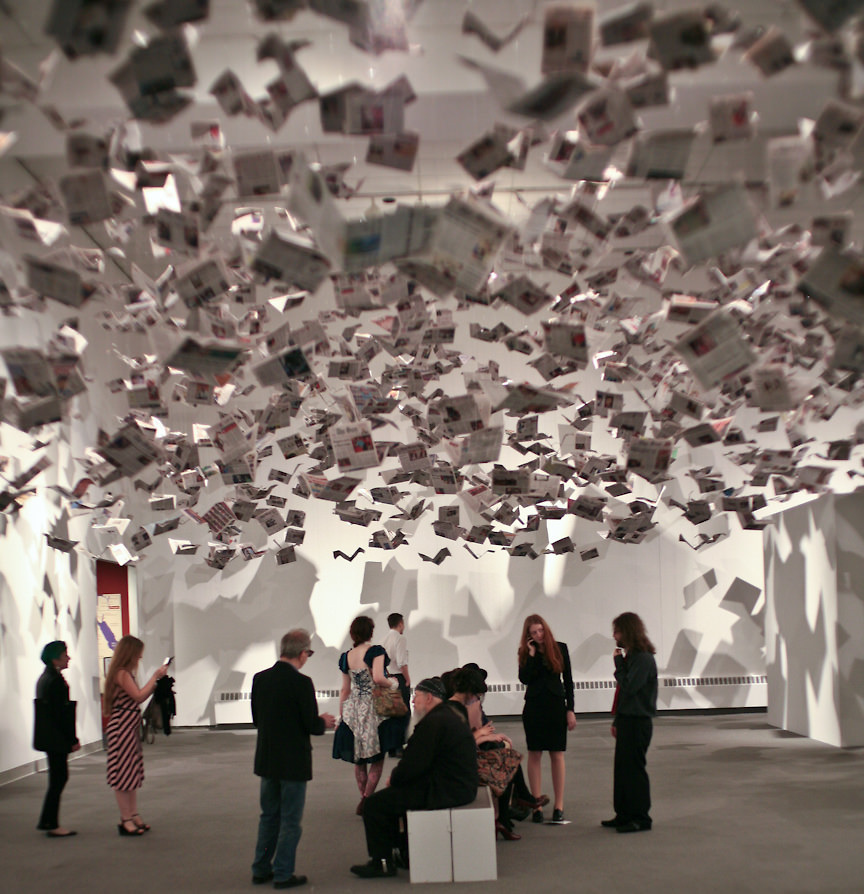 An exhibition of printed ephemera recording our stories, history and cultural memory. Print media is disappearing and being replaced by ever mutating digital media. For more than 200 years news media have documented our histories. How will we capture our memories in 2050?
This project made possible by the Student Activity Fee Fund.
Installation Views
Bauhaus twenty-21: An Ongoing Legacy – Photographs by Gordon Watkinson
September 21st, 2013 - January 4th, 2014
Conceived as a multidisciplinary project encompassing architecture, design, and photography, Bauhaus twenty-21 not only conveys the architectural history, but also illustrates the enduring philosophies of the Bauhaus. The exhibition, by creating a visual as well as theoretical dialogue between the timeless modernism of Bauhaus architecture and the visions of contemporary practitioners, offers a unique perspective on Bauhaus design philosophy as it relates to architecture and its relevance in today's society.
Bauhaus Building, Walter Gropius, 1925-26, Dessau, Germany © Gordon Watkinson
Installation Views
In His Studio: Carroll Cloar
June 8 – September 7, 2013
After traveling the world seeking inspiration, Carroll Cloar realized that he wanted to return and draw inspiration from the place he loved—the South. It was home.
AMUM's exhibition "In His Studio: Carroll Cloar" features some of the artist's earliest work, his reconstructed studio, drawings, sketches and photographs. Cloar's writings inform the exhibition labels and provide a glimpse into his working methods and recollections.
Installation Views
Time Pools: Accessing the Aquifer The League of Imaginary Scientists in collaboration with The University of Memphis
April 6th - May 24th, 2013
Time Pools: Accessing the Aquifer is a cross-disciplinary collaboration between Jason Miller's Digital Art class and The League of Imaginary Scientists, a group of science-minded artists. Additional project contributors include Michelle Dry and Dr. Scott Schoefernacker from the University of Memphis Ground Water Institute and software developer Silvester Kozajda. The purpose of the project, like many of the League's endeavors, is to explore scientific material through art and infuse both with a sense of play.
120,000 years ago, during an age of Saber-Tooth Tigers and Wooly Mammoths, rain poured down on Memphis and soaked into the soil.
Installation Views
Hot Cold Cool
September 22th - January 5th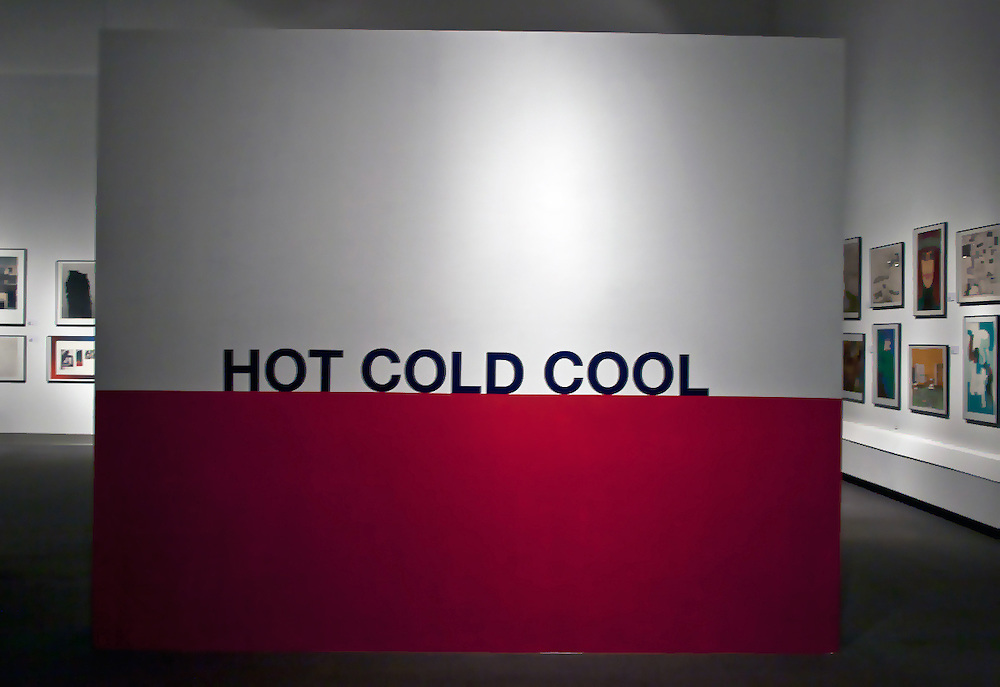 Hot Cold Cool presents late 20th century art from four fine art print portfolios in AMUM's collection. "Ten Works by Ten Artists" published in 1964 includes silkscreens by iconic American Minimalist and Pop artists. By contrast, the portfolio "American Artists and Writers Protest the War in Vietnam" of 1967 expresses furious political antagonism. "Ten Lithographs by Ten Artists" produced in 1971 represents a return to figurative and expressive imagery in America. The 1973 World Print portfolio demonstrates the liveliness of the artistic interchange among nations during the Cold War era.
Installation Views
By the Fire of Satire: Russian Propaganda Prints
September 22th - November 21st
The genre of satirical posters, an important tool of the Soviet government, ridiculed corruption, waste, inefficiency, and abuse attempting to shame individuals into improvement. Agriculture, considered the most wasteful branch of the Soviet economy and the Achilles heel of the former Soviet Union, was the topic for many of the posters in this portfolio.
Installation Views
Alma Mater: University of Memphis
June 16th - September 15th
"What do you think the University could be?" That was the question artists Sheryl Oring and Dhanraj Emanuel asked students of The University of Memphis for the 100 year centennial celebration. Funded by The Student Activity Fee Fund.
Installation Views
Memories: Richard Knowles and Steve Langdon
October 8th, 2011 - January 7th, 2012
Memories celebrated the life and work of both professors and artists. It showed more than 20 of Knowles' large-scale abstract paintings, including work from the Swimmers, Southwest, and Forest series, and about 30 of Langdon's small, carefully rendered ink and pencil drawings from five series, including Ritual Surgery, Cats in Trouble, Fireworks, Baseball Gloves, and Angels.
Commemorative Page
Memphis Heavyweight: Collaboration with Nick Cave
July 18th - September 28th, 2011
Memphis Heavyweight was a project organized by AMUM that brought Chicago artist Nick Cave to Memphis. Cave worked in collaboration with University students and faculty, and the Memphis community at large, to create a parade that occurred on April 21, 2011. The exhibition featured video footage and photographs along with costumes, floats, and other artifacts from the parade.
Event Coverage Here
Paul Revere Williams, American Architect
October 2010 - January 2011
Paul Revere Williams, American Architect was the first museum exhibition of the prolific and acclaimed 20th century designer's work.The exhibition featured 200 new photographs presented as photographic essays, that profiled the development of his career by decade. Additionally, slide shows of found photographs and text were used to shed light on various aspects of both his personal and professional life.
Official Site
Art Is My Natural World: Alison Weld, 1980 - 2009
March 6th - April 17th, 2010
A survey of the past two decades of work by New York abstract painter Alison Weld. Weld typically pairs her aggressive approach to abstraction with swatches of commercially printed patterns to comment on a host of issues and personal concerns.
Exhibition Catalog / Installation Views

Greely Myatt and Exactly Twenty Years
September - November 2009
A mid-career retrospective consisting of approximately twenty years of work by Memphis sculptor and University of Memphis professor, Greely Myatt. Myatt's work combines art historical reference with the vernacular influence of the South to create various narrative possibilities.
Installation Views