Donate to AMUM's Collections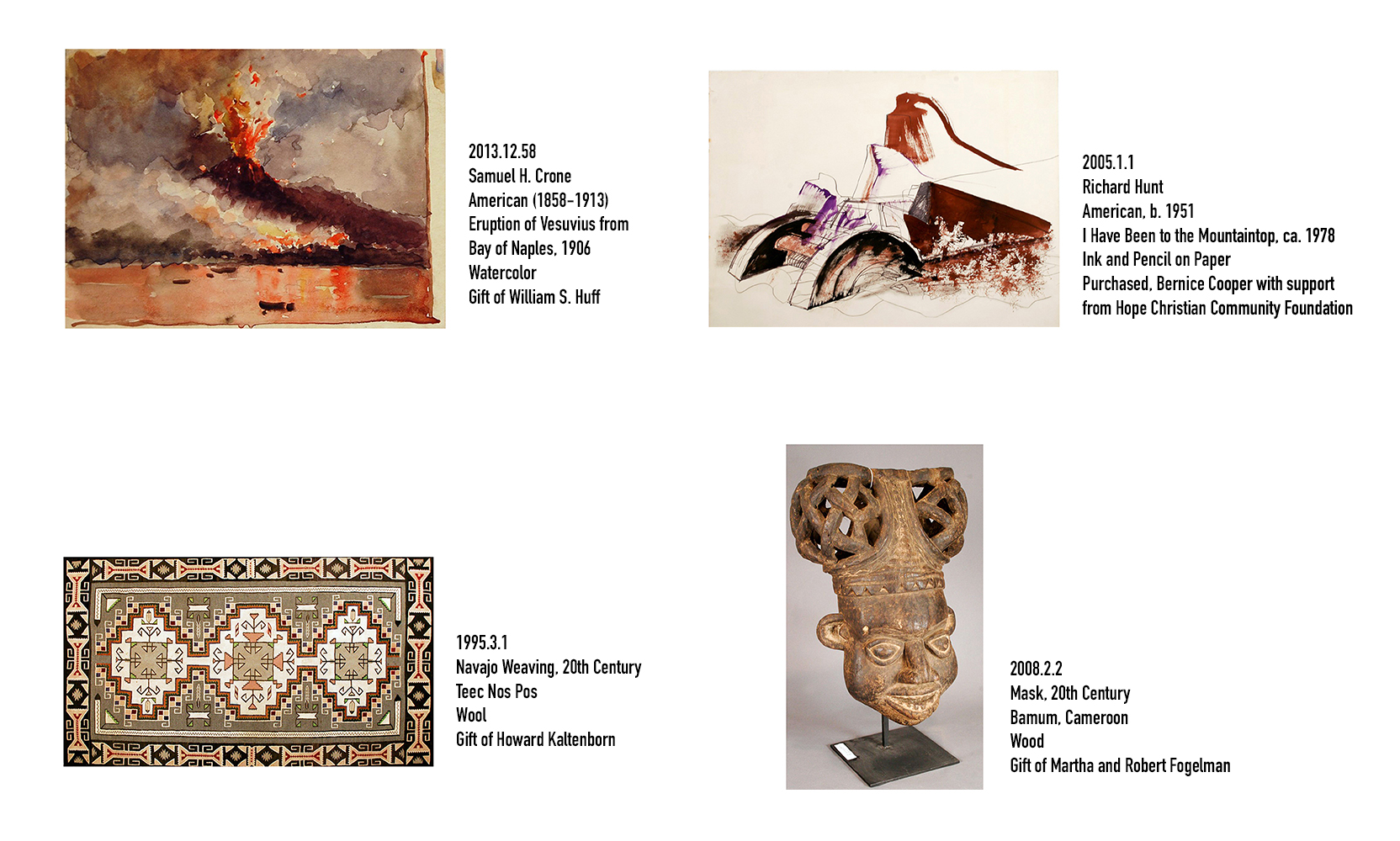 Thank you for your interest in donating to AMUM. The museum's rich and diverse collection is largely made up of artworks gifted throughout the years by generous donors like you. These collections allow AMUM to carry out its mission to serve the University and its region as a resource and laboratory for the study, interpretation, and presentation of the visual arts and the dissemination of artistic scholarly research. We strive to sustainably grow and strengthen our collections, while maintaining professional standards of care. At this time, AMUM welcomes and will consider additions to our collections of North and South American Indigenous textiles and African textiles. Offers of other significant artworks will be reviewed at the discretion of the AMUM Collections Committee.
The cost of preserving and exhibiting artwork, creating enriching educational programs, and acquiring new works for the collections is challenging. Please consider a monetary donation to AMUM. Your contribution may help us to fill vital gaps in our collections, mount a new exhibit, conserve and repair an important work of art, or enhance our ability to safely store and protect the collections for the benefit of future generations.
AMUM is also developing a special fund to expand its collection of works by local artists. The fund will support the annual purchase of a work of art to be selected by a committee comprised of University of Memphis students and AMUM staff, Collections Committee, and Board members. To learn more about making a monetary donation, contact Leslie Luebbers, at lluebbrs@memphis.edu or (901) 678-5118.
Potential donations of artwork may be discussed with Leslie Luebbers, at lluebbrs@memphis.edu or (901) 678-5118. Please note that we cannot accept donations without prior communication with AMUM staff. Due to limited storage availability and the high cost associated with providing long-term care for artworks in the collections, AMUM must consider donations very carefully. If it is determined that AMUM is not an appropriate repository for your donation, we will do our best to help you find the right institution to ensure the long-term care and appreciation of your donation.