RFP (Request for Play)
Anthropology Week: Reimagining the Social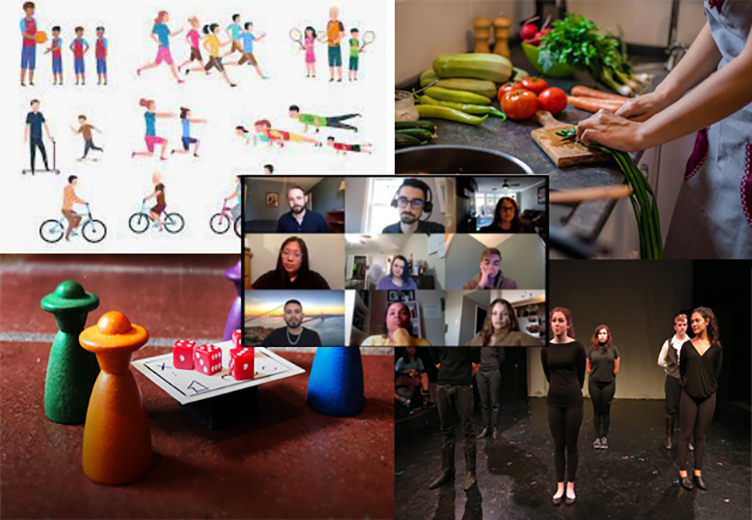 After nearly two years of Pandemic on top of our already hectic lives, many of us are "Zoomed out." At the same time, we also need ways to connect with one another outside the classroom—without adding just one more thing to the to-do list. In that spirit, we are looking for ways to reinvigorate and reimagine the social life of the department.
Anthropology Week
Anthro Day is on Thursday, February 17, 2022. We are proposing that week as "Anthro Week," with activities during the week that tie to or replace some standard classwork. We are looking for a diverse range of students—both undergrads in all stages of their degrees and grad students from all cohorts—to propose and lead activities that unite us in a sense of playfulness. These may include (live and/or remote):
Interactive cooking activities

Games

Performances

Athletic activities

Out-of-the-box activities
In the tradition of anthropology, we are looking to meet you where you are—consider something you love doing that you would like to share with your anthropology colleagues.
Successful student proposals will receive a $50 stipend plus up to $50 for materials. If they desire, student leaders will be partnered with a faculty member as a liaison to help gather resources and prepare.
Proposals and questions should be submitted by email to Dr. Maclin at emaclin1@memphis.edu. Proposals are due no later than end-of-day on Thursday, January 27th; winners will be announced on Monday, January 31.
Proposals should include:

Name of leader(s)

Description of activity (about a paragraph)

Minimum/maximum number of participants, if any

Time needed

First and second choices for date/time during the week of February 14 – 18

Budget for supplies, if any