Spring 2022 Anthropology Newsletter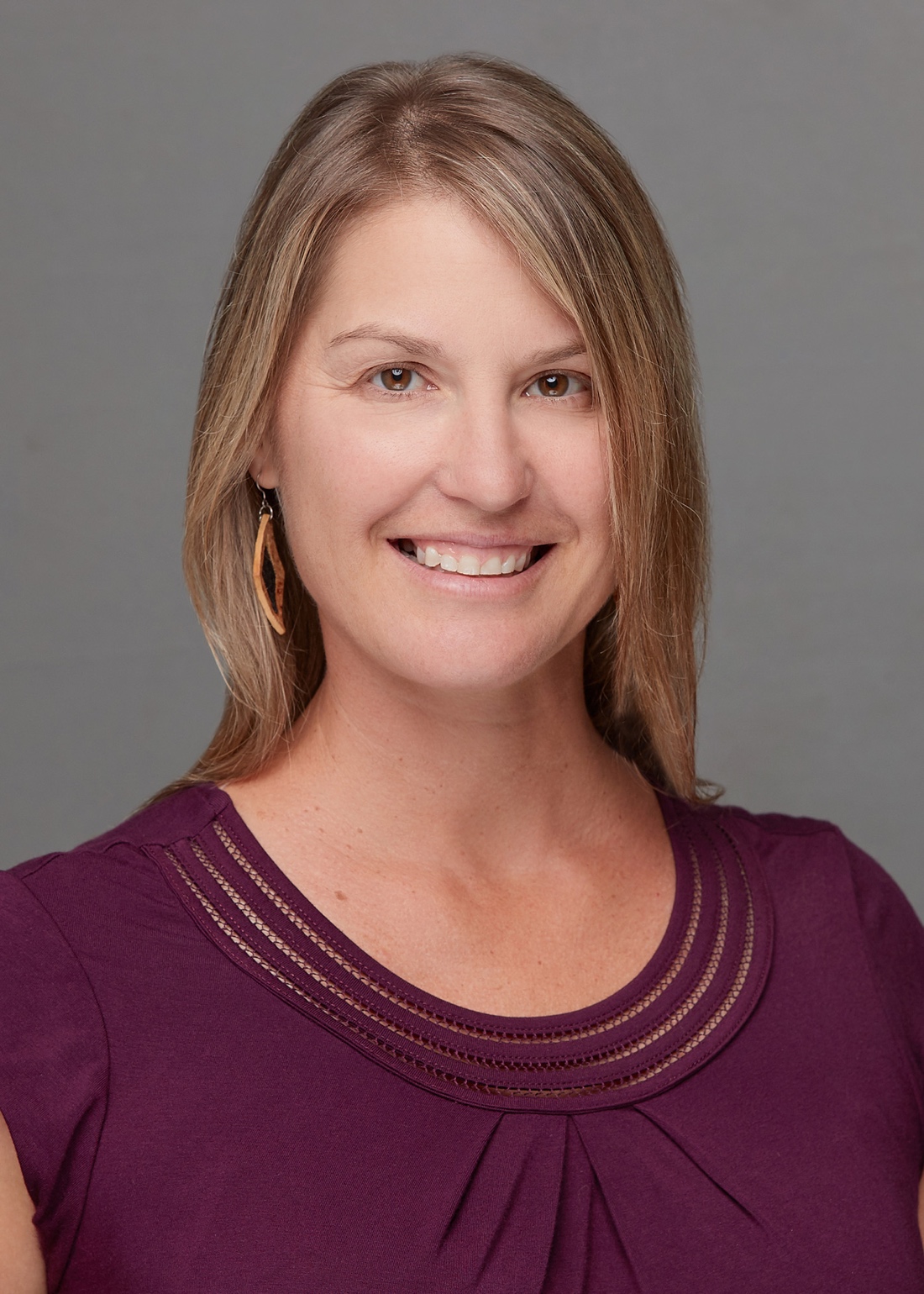 Spring is in the air! The sun has been shining, flowers are blooming and the campus is full of students! Faculty are enjoying their return to in-person classes and sharing space with colleagues on campus. We are optimistic that the fall will bring a return of community gatherings with our Community Advisory Board and alumni.

In the short time since our last newsletter, we have already had new and exciting changes. Dr. William Robertson (he/they) has joined our faculty as a new tenure-track assistant Professor of Medical Anthropology. They have already hit the ground running, leading up our student club, teaching new courses this spring in Queer Anthropology and Anthropology of Mental Health and advancing DIE initiatives as a member of our Diversity and Inclusion Committee. Read more about Dr. Robertson HERE! We remain optimistic that we will be running another search to hire an additional medical anthropologist this coming year.

We also launched two new funding programs to support our students: -- one is a scholarship for underrepresented persons in anthropology, and the other is designed to support research expenses for undergrad and grad students. You can read about those in this newsletter as well as on our website. Other exciting innovations in the department include expanding our fossil collection with many brand-new replicas for hands-on learning and creating a series of "AnthroCards" that feature the work that we collectively do as a community of scholar-practitioners. Stay tuned for more information on this development!
There is one more exciting change to announce: Dr. Kathryn Hicks has accepted the position of Interim Department Chair starting September 1! We are all excited that she has agreed to enter this role and are looking forward to working under her leadership. I am moving into a new position this fall but will remain connected to Anthropology and am looking forward to supporting our program from another role.

Please enjoy this edition of our newsletter and send us updates to our department email so we can include them in the fall 2022 edition!

Dr. Keri Brondo, Department Chair
---

Staff Updates
Dr. Will Robertson (he/they) has accepted a full-time position of assistant professor with the Department of Anthropology!
Will Robertson is a medical anthropologist who focuses on LGBTQ+ health and experiences of care. His dissertation work was based on 12 months of clinical ethnography at an anal cancer prevention clinic where he examined patient-provider interactions, especially how people navigated and managed anxieties around anal cancer prevention procedures. In addition to expanding his work on anal cancer prevention, he is currently developing two projects in Memphis: one is a clinical ethnography of UofM's transgender voice clinic in the School of Communication Sciences and Disorders, and the other is a mixed methods collaborative project with OUTMemphis, a local LGBTQ+ community organization, examining the care needs and experiences of LGBTQ+ seniors. Dr. Robertson enjoys teaching anthropology courses and engaging with students of all levels and backgrounds. In addition, Dr. Robertson has been named as the faculty representative for the Anthropology Club!
See the full department staff >
---
Urban Anthropology
This course is designed to introduce students to many of the major themes in contemporary urban anthropology. Students will explore the origin and evolution of cities and consider some of the local and global forces that have shaped- and continue to shape- urban life. Students will also look at human migration and its impacts on cities. They will also consider how the movement of people within and across national boundaries has been a source of growth and tension in urban life as well as the challenge of mobility in urban spaces and structural challenges for cities.
Instructors: Dr. Hyland and Professor Latta, Tuesdays 5:30-8:30 PM
Special Topics: Conservation, People & Policy
This multidisciplinary and interactive course will: define and quantify biodiversity at and below the species level, discuss processes that lead to and consequences of small population size, cover different levels of environmental governance and specific US national and international biodiversity policies, discuss diversity in human values relating to natural resources and identify stakeholders and power dynamics in decision making. Students will intentionally oscillate from presenting facts, analytical frameworks, and data analysis tools used in biodiversity assessment and planning, to how those ideas intersect human values, governance systems and power dynamics. This course is both reading and writing intensive. Readings and writing assignments will range across natural science, social science and policy styles. Instructors: Dr. Emily Puckett (BIOL) and Dr. Ted Maclin (ANTH), Tuesday/Thursday 9:40-11:05 + Wednesday lab (time TBA)
---
Anthropology Club
The Anthropology Club was established several years ago by graduate and undergraduate students who wanted a space to share a common passion and love for the discipline of anthropology. However, when that cohort of students graduated, the club became dormant. Over the course of the last two years, a small group of current anthropology students have taken the initiative to revive the club in hopes that it may be established as a permanent presence here at the University of Memphis.

The purpose of the Anthropology Club is to create an inclusive and supportive community for all students interested in exploring anthropology. The club intends to be proactive in the Memphis community through outreach, volunteering and education. The Anthropology Club is designed as a space for students to be themselves, speak openly about concerns, share interests with like-minded people and cultivate their own sense of belonging here on campus.

Already, the club has engaged in activities such as hosting an Archaeology Day, and they have plans to do more in the future. This includes partnering with other groups on campus such as on events to nourish diversity and inclusion, as well as being involved in Homecoming Week festivities on campus.

Join the conversation!
Tiger Zone: anthropology club
Email: uofmanthropology@gmail.com
Instagram: Anthropology_Club
Discord: discord.gg/gHvC6FG
GroupMe: groupme.com/join_group/67038140/BL1nJn8V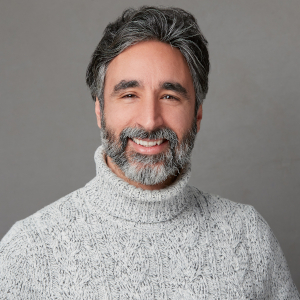 As part of an ongoing project, Dr. Michael Pérez is partnering with Overton Park Shell (formerly Levitt Shell) to assist with their diversification efforts. For the spring semester, that involves the incorporation of the current graduate students in his "Methods of Anthropology" course. The students will be preparing surveys, questionnaires, conducting observations and working on a series titled "Shell Stories," which documents personal experiences of fans at the Shell. This project will be beneficial to the diversity efforts of Overton Park Shell while providing real-world experience for up-and-coming graduate students.

Dr. Pérez participated in two events this semester. He presented at the Michigan State University Muslim Studies 15th Annual Conference "Belonging Nowhere: States of Statelessness and Displacement in the Muslim World" with a paper titled "Enduring Statelessness: Ex-Gaza Refugees and the Politics of Ordinary Life."

He also presented a talk at UCLA titled "On Becoming Other: Statelessness as Alienation among Gaza Refugees in Jordan."

Dr. Micah Trapp is on a MOCH fellowship this semester to write a book about school food, provisionally titled Wild Lunch: becoming school food in America. In addition, Dr.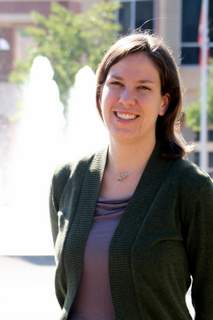 Trapp is chairing a COPAA-sponsored roundtable at SFAA in March entitled Ethnography in Practice. The session will convene practitioners and academics.

Dr. Keri Brondo is proud to announce a textbook that presents a "critical approach to the study of anthropological theory for the next generation of aspiring anthropologists." Dr. Brondo and co-authors A. Lynn Bolles, Ruth Gomberg-Muñoz and Bernard C. Perley have carefully curated a selection of readings that reflect the diversity of scholars who have long contributed to the development of anthropological theory.

To read more about this textbook, click HERE!
Student Spotlight: Ivan Ortiz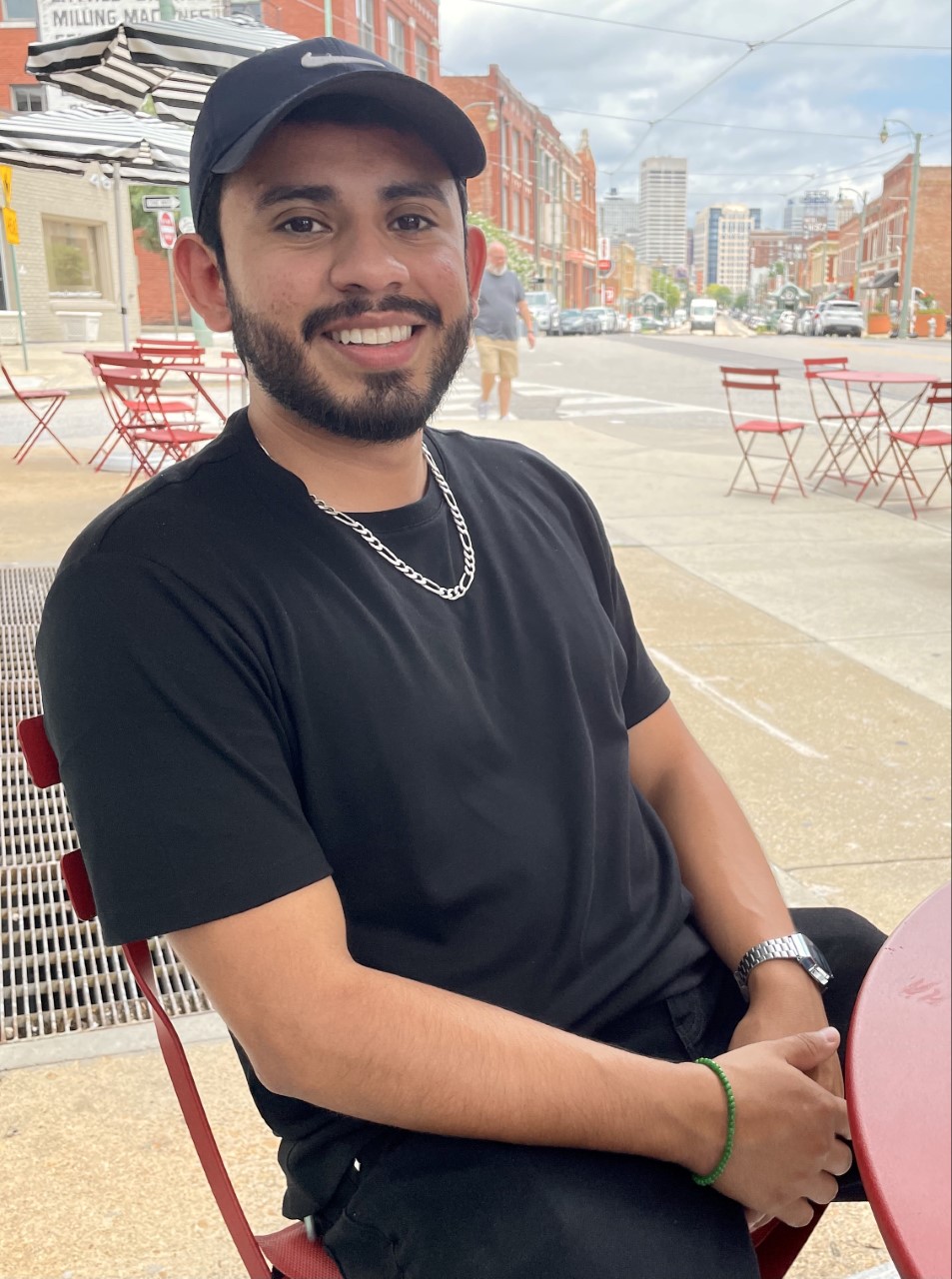 Ivan Ortiz is a senior in the Bachelor of Arts in Anthropology program at the University of Memphis. When asked about his experience in the program, Ivan had the following to say:
"My time in the anthropology program has been incredible! I've had the chance to participate in many events and activities that have unearthed new possibilities academically, professionally and personally. I have two main areas of interest I would like to explore within anthropology. One of these is the anthropology of food, specifically in Mexico, and the other is business anthropology that focuses on innovation and human centered design."
Ivan is planning to graduate in the summer of 2022.
Anthro Week 2022
Anthropology is about exploring everything human, and Anthropology Week is about being human, together. See photos from Anthro Week 2022!

The students, faculty and staff of the Department of Anthropology spent the week of February 14-18 connecting with and learning from each other. Students and faculty of the department hosted four events to share their interests and expertise with each other. To learn more about the events we hosted, click HERE!
Society for Applied Anthropology 2022 Annual Meeting
This year's Annual Meeting of the SfAA was held in Salt Lake City, UT, and we are proud to announce that several of our department members, both students and faculty, presented their work! Our department's contributions to this meeting included the following:
Dr. Micah Trapp (Faculty) and Janessa Spears (Alumni): Ethnography in Practice: A COPAA Roundtable
Lydia Babcock (MA Candidate): "The Clinic to Prison Pipeline": Policing Sex Work & HIV and Reproducing Poverty
Dr. Keri Brondo (Faculty), Kat Robinson (MA Candidate), et al.: Transforming Vulnerability Studies: Local Knowledge and Environmental Education in the Bay Islands, Honduras
Vanessa Waites (MA Candidate): The Morality of Morels: The Benefits and Costs of Wild Harvesting in Parks
Mary Carnes (MA Candidate): "Changing the Stakes of the Conversation": Engaging Local Knowledge for COVID-19 Vaccine Equity through Anthropology and Human-Centered Design
Kat Robinson (MA Candidate), Dr. Keri Brondo (Faculty), et al.: Our Voices: Bridging the Gap between Conservation and Cultural Heritage
DaNaysia Ross (MA Candidate): It Takes a Village: A Photovoice Project on Black Motherhood in Memphis, TN
Dr. Nikia Grayson (Alumni and Adjunct Faculty): Road to 100: SfAA's Strategic Planning Initiative Roundtable and Listening Session
Dr. Will Robertson (Faculty): Anal Cancer Prevention: A Case Study in Bordering Sex/Gender and Sexuality

To read more about the Society for Applied Anthropology, click HERE!



---
Tim Bolding Scholarship in Anthropology
Applications for this scholarship are now open!

The Tim Bolding Scholarship Fund honors the legacy of Timothy Edgar Bolding, '77 BA Anthropology, '80 MA Anthropology, 2003 Outstanding Alumnus scholarship recipient and adjunct faculty member. As the founding director of United Housing, Inc. (UHI), Tim Bolding spent over 30 years building a system of engaged scholarship through internships and student engagement opportunities at UHI. This fund is dedicated to growing Tim's legacy, exposing University of Memphis Anthropology graduate students to community development opportunities and expanding their professional skills through the extensive community networks maintained by the University of Memphis Anthropology alumnus.

Applications for the fall 2022 cycle are now being accepted with a deadline of May 1. For more information and details on how to apply, click HERE!
Recent Awards
Dr. Ted Maclin has been awarded the 2022 Alumni Distinguished Teaching Award for his dedication to his students and this department, as well as the Susan Te Paske "See Me" Award. Congratulations!
Dr. Keri Brondo has been awarded a Faculty Research Grant for her project "Climate, Collaboration, and Cultural Heritage (CCC): Environmental Change and Narratives of Resilience among Afrodescendant Bay Islanders". Congratulations!
DaNaysia Ross has been awarded the Student Endowed Award by the SfAA. Congratulations, Nay!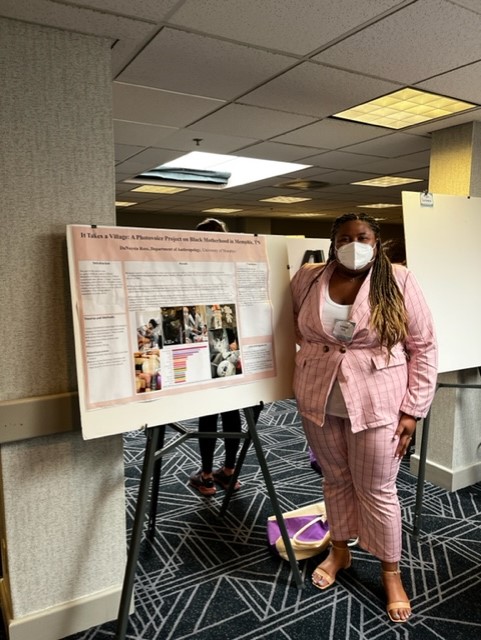 Kat Robinson, Lydia Babcock and Mary Carnes (Graduate Students) all received travel awards for their trip to Salt Lake City, Utah to present at the SfAA conference. In addition, Kat has been given a poster award for her presentation! Congratulations to you all!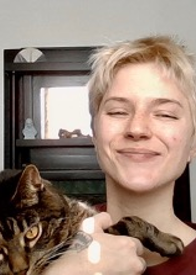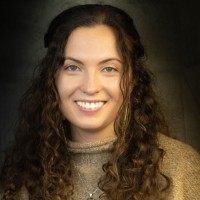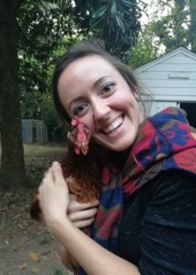 Erin Gilbert has been awarded the Outstanding Anthropology Senior Award. Congratulations, Erin!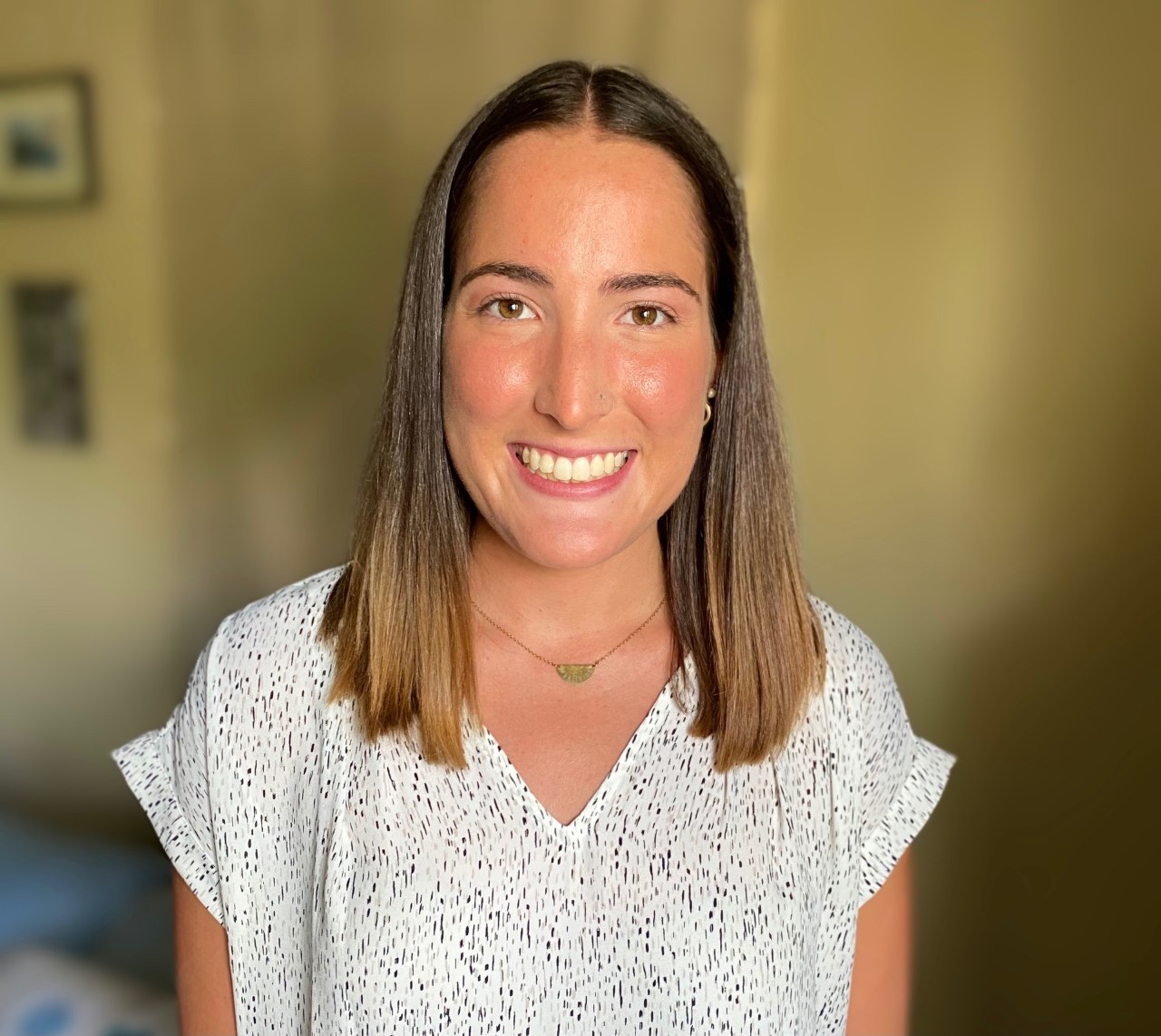 Lydia Babcock and Amanda Miller have both been awarded the Anthropology Student Award for Outstanding Community Engagement. Congratulations, Lydia and Amanda!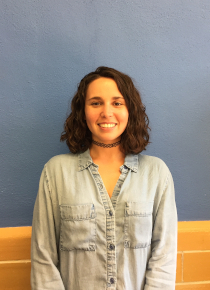 Kat Robinson and her research partner Alveena Nadeem won the Valene Smith Poster Competition Honorable Mention. Congratulations Kat and Alveena!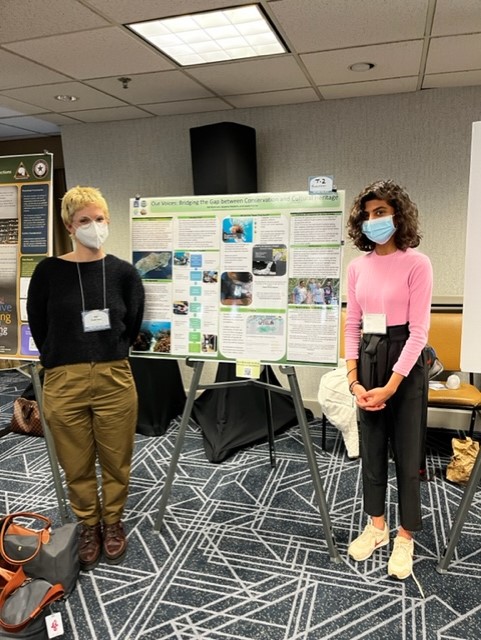 Presenting Two New Awards
Scholarship for Historically Underrepresented Persons in Anthropology
The purpose of this award is to encourage members of racialized minorities to complete master's degrees in anthropology, thereby increasing diversity in the discipline and promoting research on issues of concern among historically marginalized populations.

The Department of Anthropology invites current or incoming master's candidates in anthropology to apply for a scholarship of up to $1000/semester that may be used for tuition, books, research, or other expenses related to the pursuit of their degree. The award may be combined with a Graduate Assistantship.

Deadline: April 1 for Fall admissions and November 15 for Spring admissions.

To learn more about this award, including details and how to apply, click HERE.
Student Advances in Anthropology Awards (SAAA)
The purpose of this award is to support student research and professional development. The award may be used to support research expenses for students in unpaid internship or practicum (e.g., field assistants, participant incentives, supplies, transcription, etc.), conference and workshop registration, and travel expenses for research or conference attendance (e.g., airfare, local travel, mileage, lodging, per diem). Travel costs for local research are eligible. Living expenses (e.g., rent, bills, health care, etc.) and student stipends cannot be covered through this grant.

Deadline: 1st of February, March, April, May, October, and November.

To learn more about this award, including details and how to apply, click HERE.
---




Alumni Spotlight: Nadine McLean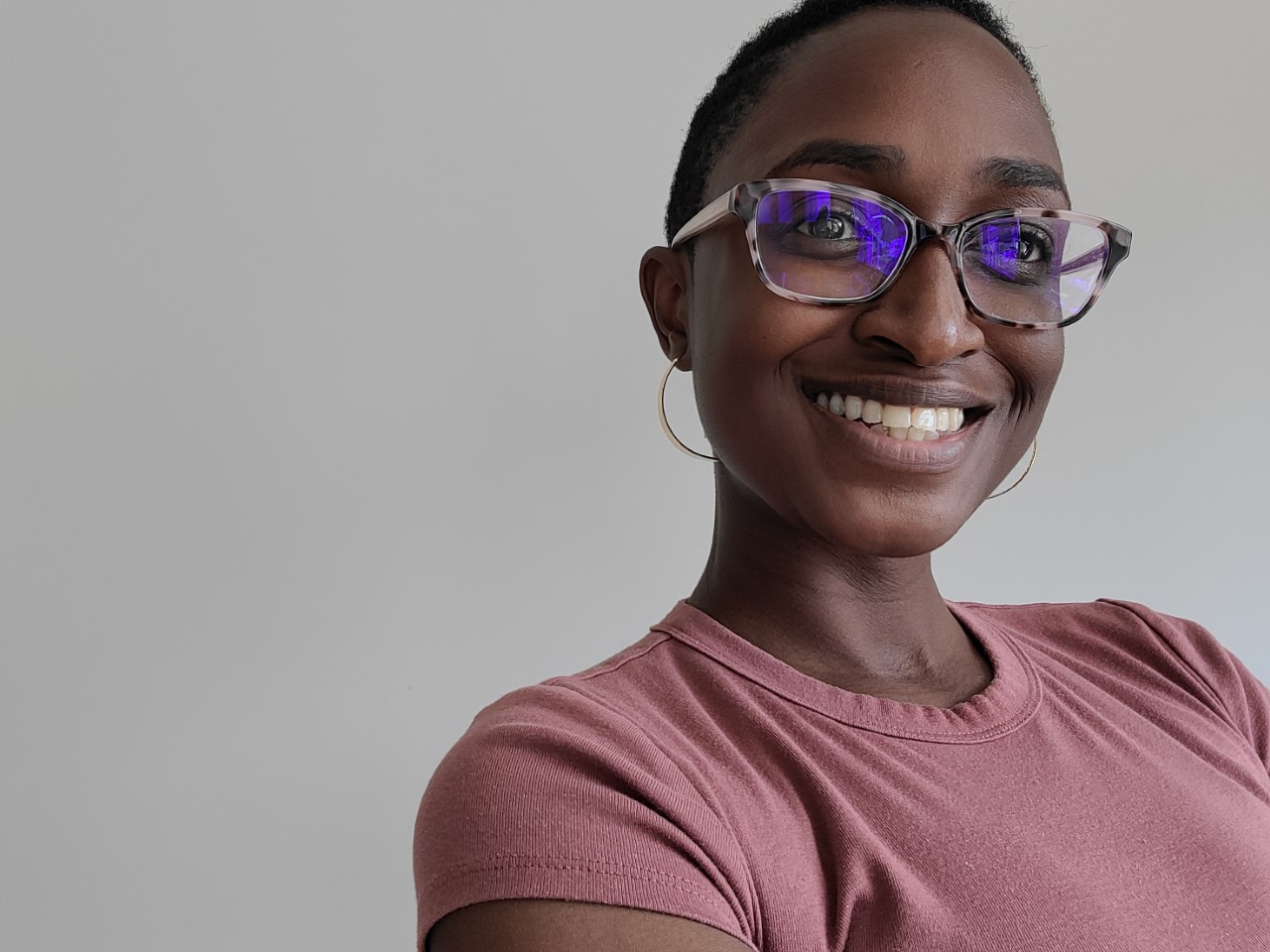 Nadine McLean (She/Her) is a graduate of the MA program (2018) who is now working as a Research Manager at ALSAC. We reached out to her to check in, and here's what she had to say!
(Interview conducted by Crys Riles, current MA student)
Crys: Would you mind discussing your area of interest in the field of anthropology?
Nadine: My focus is design anthropology. My goal entering grad school was to use anthropological theories and methods to shape the future and I've spent several years figuring out how best to do that.
C: How did your training in the UM Department of Anthropology program help you achieve your goals in this field?
N: My grad school experience gave me the training, experience and connections I needed to pursue a career in innovation. But it also offered theoretical frameworks to help me understand and challenge the inherently exploitative nature of business (a work in progress).
C: What is your favorite thing about anthropology as a discipline?
N: As a Caribbean anthropologist, my favorite thing to do is engage with scholars and colleagues who fall outside of the traditional anthropological canon.

We wish Nadine the best in her career and life!
---
Emma Hughes, who graduated from the department last semester with her Bachelors of Arts in Anthropology, is now working as a Field Tech with Tennessee Valley Archaeological Research based in Huntsville, AL. You can read more about their work HERE. Congratulations Emma!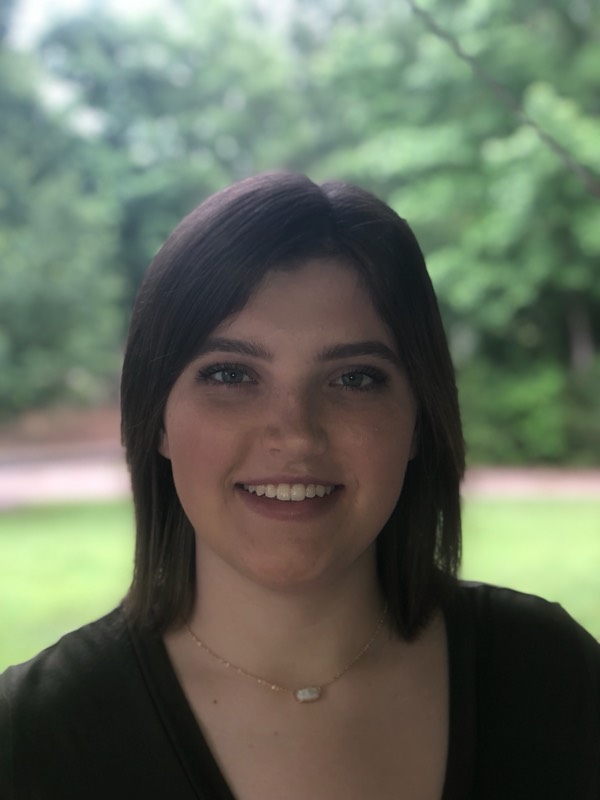 Lexie Wade, a recent graduate of the MA in Applied Anthropology program, is now working as a UX (User Experience) Researcher for AutoZone. Congratulations!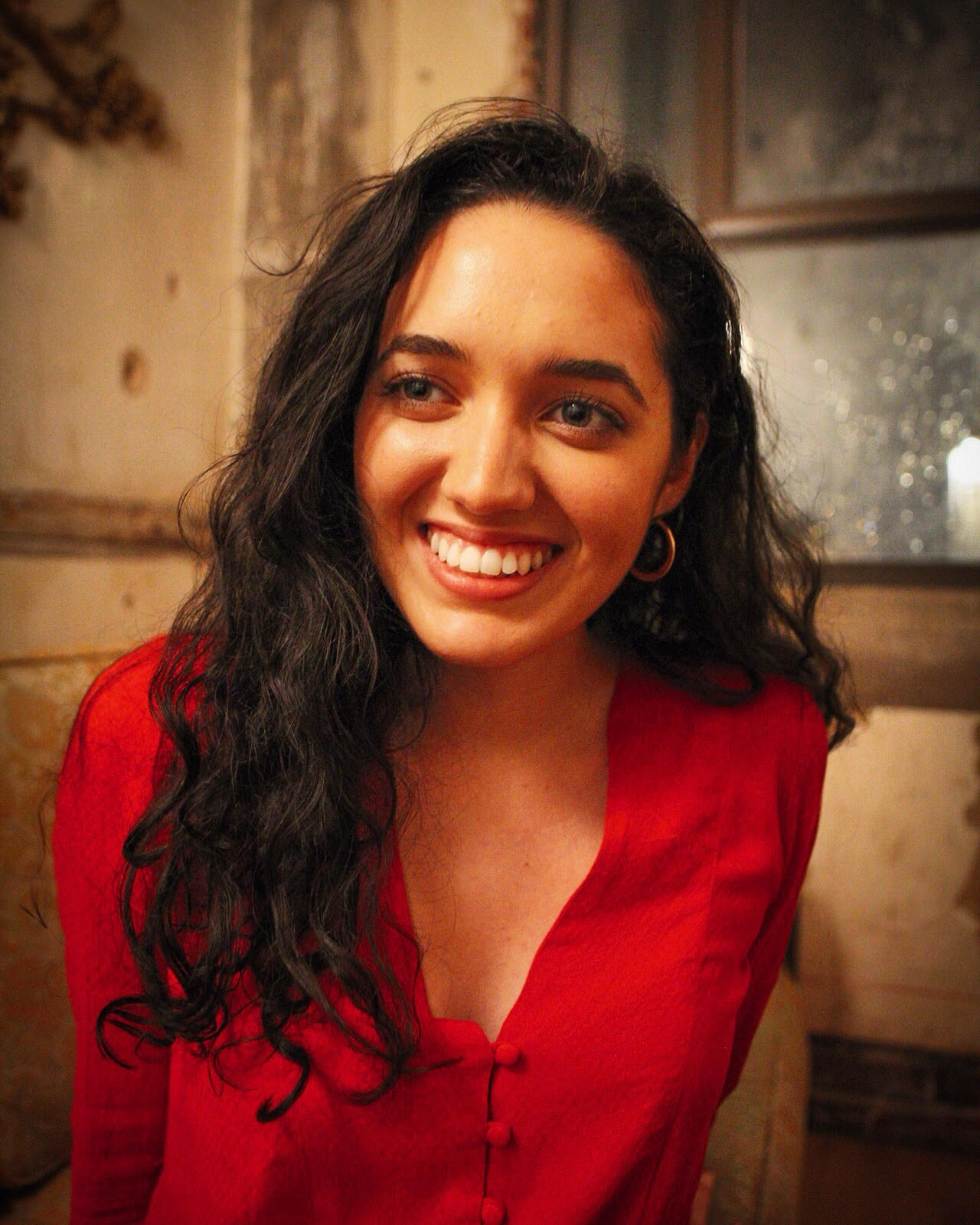 Chris Reeder-Young was given the inaugural Distinguished Alumni Award in Anthropology for Fall 2021
Chris Reeder-Young is an applied anthropologist working as the Senior Research and Evaluation Manager at Habitat for Humanity of Greater Memphis. She received her MA in Urban and Medical Anthropology in 2007 from the University of Memphis and specializes in asset-based, community-driven research and evaluation. In the 12 years she has been with Habitat for Humanity of Greater Memphis, Reeder-Young has led all research and evaluations focusing on neighborhood revitalization, affordable homeownership, and critical adaptive home repairs and interventions as social determinants of health and community wellbeing. She has worked collaboratively with other social scientists, economists, and national think tanks to promote holistic and objective analyses of Habitat's impact on clients, families, and tertiary community benefits. She has participated in panels with global leaders in the fields of health, housing, gerontology, design, and justice and advises on the US Research and Advocacy Council with Habitat International. She advocates in DC and Nashville for health housing human rights and policies each year. She hopes to join the X-Files one day.
The purpose of the Distinguished Alumni Award in Anthropology is to recognize the University of Memphis Department of Anthropology's alumni who have made significant contributions to society, and whose accomplishments, affiliations, and careers have honored the legacy of excellence associated with the "Memphis Model" of practicing, applied, and engaged anthropology.
Ace Madjlesi, a graduate of the MA program, is soon to finish Medical School! When reached for comment, she had this to say:
"When I finished my MA in anthropology, I went straight to work with Dr. Ruthbeth Finerman, Dr. Lynda Sagrestano, and Dr. Joy Clay at the Center for Research on Women (CROW) at the University of Memphis. While there, I worked in medical anthropology/public health research, which brought me into close contact with physicians and patients. I realized that I wanted a job that would allow me to directly provide services while keeping the door open for future research, thus addressing healthcare disparities on both an individual and systemic level. And to be quite frank, I met a lot of doctors who didn't seem to care about their patients, and I knew I could do a better job.
When I decided to go to medical school, I was 25 years old and hadn't had a biology class since 10th grade. While working at CROW, I was able to use a UofM staff scholarship to take one class per semester until I met the prerequisites for medical school. I also started working at the student-run free clinic, Clínica Esperanza, where I was able to put my cultural competency to use to conduct outreach and provide services to undocumented patients.
Medical school has been incredibly difficult - academically, physically, and emotionally - but the finish line is in sight, and I am eager to start treating patients as a physician."
Ace will be graduating Medical School in May 2022, and she has already finished her clinical clerkships and board exams. She starts her residency in late March of 2022 in Family Medicine, which includes adult primary care, pediatrics, and OBGYN. Please help us congratulate her!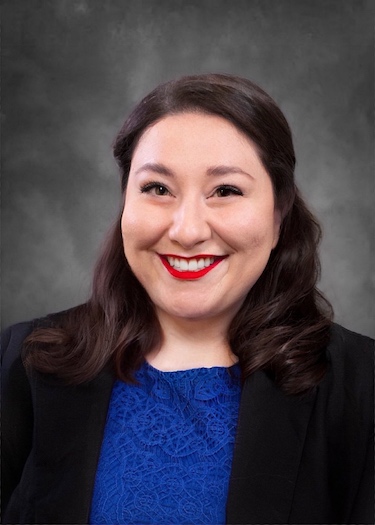 ---
The University of Memphis Anthropology Department is nationally recognized for outstanding undergraduate and graduate education. We are one of the strongest programs in applied anthropology focusing on engaged scholarship, research, and practice which directly benefits the public. Our success reflects a history of fostering strong relationships with community partners, including government, non-profits, and for-profit organizations.

The Anthropology Community Advisory Board ("CAB") assists the Department of Anthropology in growing and sustaining our mission. Board members include alumni and community leaders from a range of organizations who offer guidance so that our program can continue to meet the changing needs of our community.
CAB Spotlight: Paige Walkup
Paige serves as the Co-Chair of the CAB. She has been actively engaged with the department for the last 20 years as both an adjunct faculty member and volunteer. Additionally, Paige spearheaded the Tim Bolding Scholarship in Anthropology, which is dedicated to growing Tim's legacy, exposing University of Memphis Anthropology graduate students to community development opportunities and expanding their professional skills through the extensive community networks maintained by the University of Memphis Anthropology alumni.

Paige is President and founding partner of Caissa Public Strategy and its sister company CaissaK12. The full-service communications company provides complex communications solutions in a variety of sectors and Caissa K-12 provides recruitment and retention services for public school districts across the nation.

In addition to serving on the CAB, she is the Co-Chair of Greater Memphis Chamber of Commerce's Women's Business Council and is a member of the Vitalant Community Leadership Council.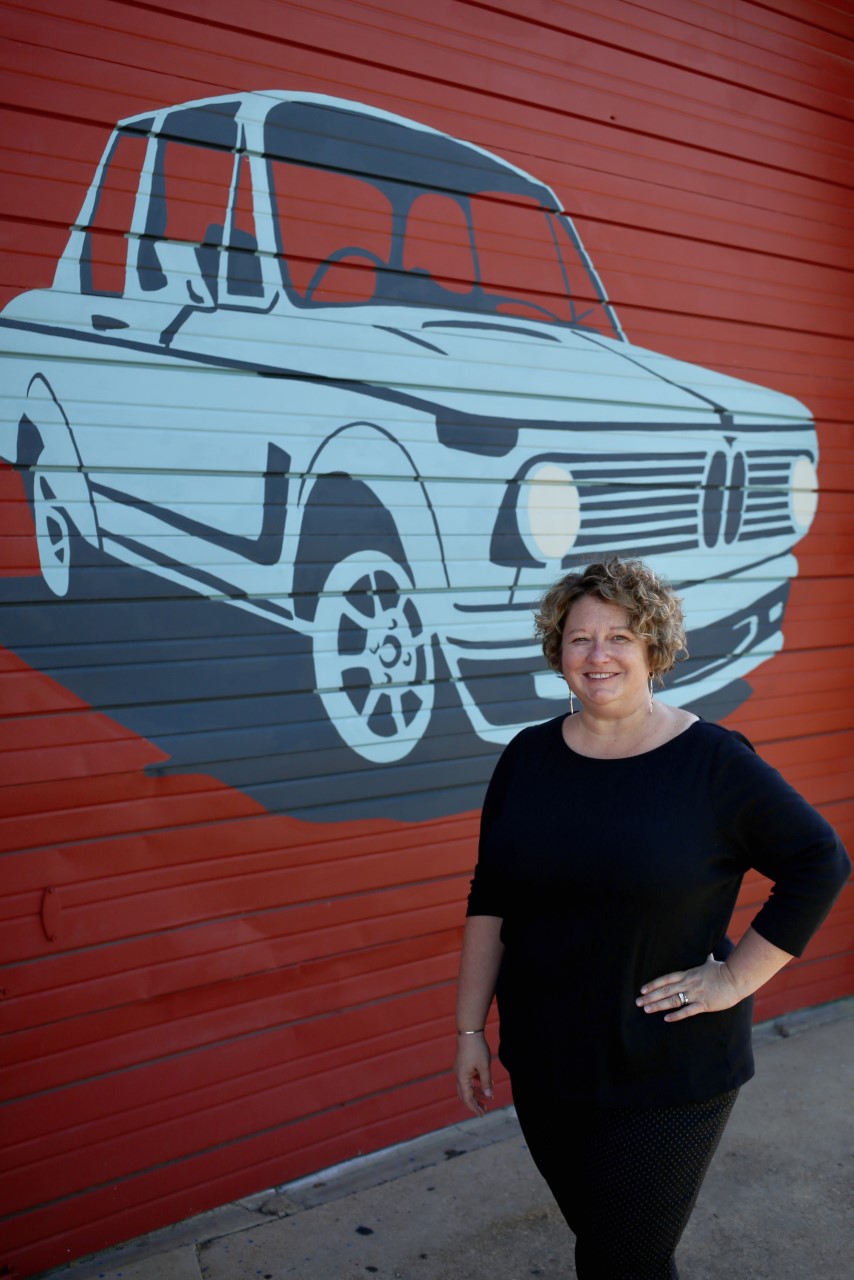 Community Advisory Board Members
Jamie Russell-Bell (Co-Chair), St. Jude Children's Research Hospital
Paige Walkup (Co-Chair), Caissa Public Strategy
Nur Abdulla, Community Foundation of Greater Memphis
Mairi Albertson, City of Memphis Housing and Community Development
John-Michael Alderson, Friends for Life
Steve Barlow, Neighborhood Preservation, Inc (NPI) & City of Memphis
Colleen Chandler, Arts Memphis
Kristin Fox-Trauman, Imagine Community Café
Jenessa Spears, Consilience Group & UofM
Nikia Grayson, Choices
Dorcas Griffin, Shelby County Government
Jason Hodges, St. Jude Children's Research Hospital
Holly Lissner, RegionSmart
Elizabeth Manoah, International Student Services at UofM
Jared Myers, The Heights CDC
Chris Reeder-Young, Habitat for Humanity
Amy Schaftlin, United Housing
April Steele, Southern Growth Studio
Christian Stovall, ALSAC
Sydney McGhee Wright, Shelby County Housing Development