Rich Watkins, JD : "A Life Rooted in STEM" (Feb. 10, 2023 BME Seminar)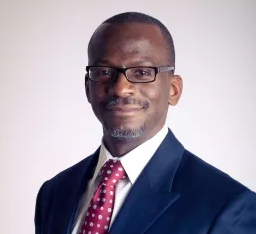 The University of Memphis Biomedical Engineering Department is celebrating and honoring Black History Month, and we are pleased to welcome Rich Watkins as a special invited speaker for our weekly seminar series; Mr. Watkins' talk will be focused on STEM-based careers in patent law.
A native Memphian and a graduate of Central High School, Rich Watkins received a BS in chemistry from Morehouse College and then a Juris Doctor degree from Georgetown University. He has practiced intellectual property law in Philadelphia, Chicago, and now Memphis. He has been employed at Medtronic here in Memphis since 2014, where he serves as Senior Principal Legal Counsel. He has been active with the Intellectual Property Owners Association (IPO), serving on IPO's patent licensing and diversity & inclusion committees. He is the board president of the Lynching Sites Project of Memphis, a civil rights and social action organization devoted to fostering a new legacy of racial equality and justice by turning the light of truth on lynchings in Shelby County, Tennessee.