Outreach Events Attract Local Students
Posted on 2015-12-13
The Department recently held several large outreach events for local students: a reception for newly-admitted freshmen, the annual CS Open House, a 100 Girls of Code workshop, and an Hour of Code event.
The freshmen reception was held on the evening of Thursday, Dec. 10 in the University Center. About 50 prospective students and family members attended. The reception included dinner, presentations from department and university officials, and a meet-and-greet with current CS students. Prof. Vinhthuy Phan organized the reception. Undergraduate student Herve Aniglo made a blog post about this event at the West TN STEM Hub.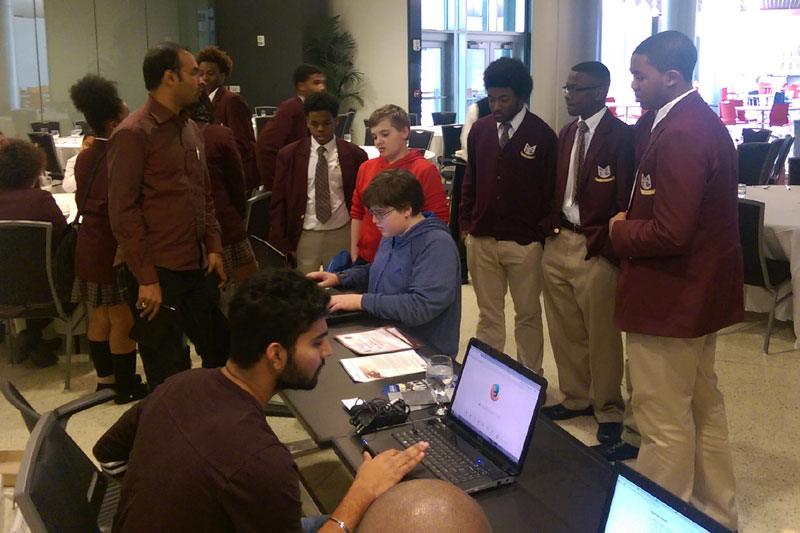 The CS Open House was held on Friday, Dec. 11 in the FedEx Institute of Technology. Organized by Mr. Kriangsiri Malasri, this annual event aims to increase awareness of computer science in local middle and high schools, in celebration of the nationwide Computer Science Education Week. Attendees were treated to a variety of presentations and demos, including game development and LEGO robotics workshops. About 160 students and teachers from 7 local schools were at the event.
The 100 Girls of Code workshop, held on Saturday, Dec. 12 in Manning Hall, was the second such event held this fall. About 25 girls ages 10-18 attended the event, which aimed to introduce them to coding via JavaScript drawing and animations. These workshops were taught by Dr. Laney Strange and Mr. Kriangsiri Malasri.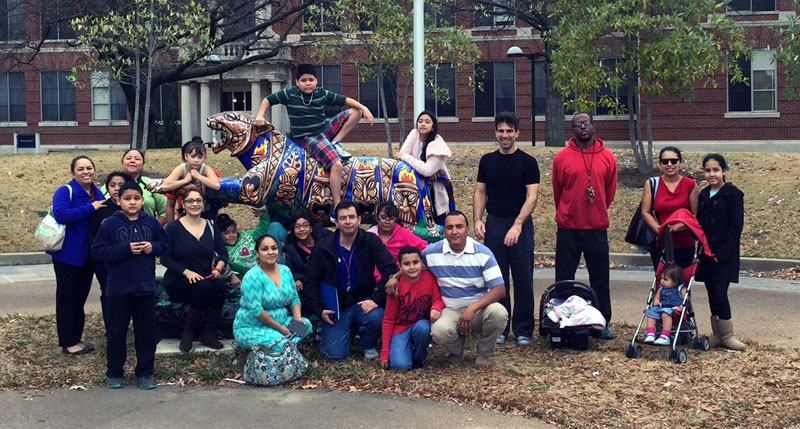 Also held on Dec. 12 was an Hour of Code event organized by Dr. Marko Puljic. Most of the attendees were from the YMCA Multicultural Achievers, a group of Hispanic youth who attend a weekly program with the YMCA that focuses on academic success and college readiness. One of the achievement gaps we are focusing on is math, science and computer literacy. The youth were delighted to attend the event in Dunn Hall and to play coding games provided by code.org. The campus tour was another treat, as most families had never entered a college campus. They did not want to leave! We are deeply appreciative of this experience and hope to repeat the event each year.