Prof. Dasgupta on WMC Action News 5
Posted on 2016-07-02
Prof. Dipankar Dasgupta was featured on a WMC Action News 5 segment this morning, publicizing the upcoming GenCyber Boot Camp for middle-school students.
Hosted by the U of M's Center for Information Assurance, the GenCyber camp will introduce students to the basics of cyber security with interactive activities and guest speakers from local industry. Although camp registration is currently full, more information can be found on the CfIA website at https://www.memphis.edu/cfia/projects/gencyber.php.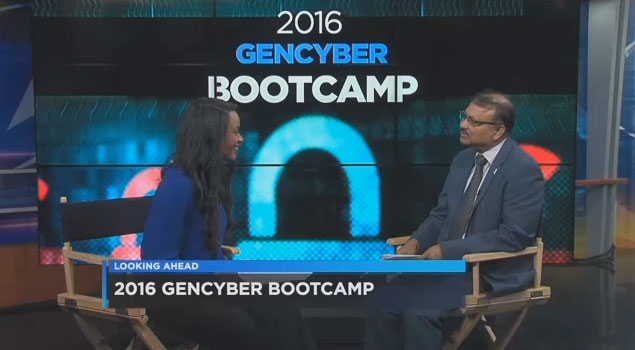 This is the second GenCyber camp being held at the U of M this summer; a very successful camp for high school students was held from June 20-24. Both camps are being sponsored by the National Security Agency and the National Science Foundation.
The full Action News 5 segment can be viewed here.