ALUMNI HIGHLIGHT
DR. KAREN CHANCELLOR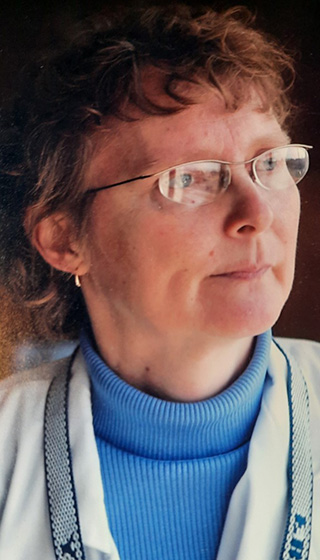 Mathematics (BS '80, MS '80)
Dr Karen Chancellor graduated with a BS and MS from the Department of Mathematics at the University of Memphis.
The Dr. Karen E. Chancellor Memorial Scholarship endowment has been established for the Accelerated Baccalaureate Master (ABM) program by her sister, Carol Chancellor.
The Scholarship will provide partial support for ABM students in their final year of the program. Students will be able to apply for the Karen Chancellor Memorial Scholarship from November 2023 through February 2024 in the Tiger Scholarship Manager system.
Dr. Chancellor served as Shelby County's medical examiner for nearly 14 years before her tragic death on September 10, 2021 following a car crash. At an early age, Dr. Chancellor demonstrated a penchant for the scholarship. After graduating from Overton High School in Memphis, she became one of the first students to graduate from the University of Memphis with a bachelor and master degree at the same time. She later earned a medical degree from Duke University School of Medicine.
In 2012, Dr. Chancellor was awarded the University of Memphis Outstanding Alumna Award. This scholarship will be awarded to full-time students enrolled in their second year of the Accelerated Bachelor's and Master's Degree Program in the Department of Mathematical Sciences.
The Department of Mathematical Sciences wishes to express heartfelt thanks of gratitude to Ms. Carol Chancellor for her generous gift in memory of her sister Karen, which will truly enhance the ABM program.