Media Sources
Department Videos
Click on the images below to watch a short video about featured graduate programs in the College of Arts & Sciences.
---
Biological Sciences
The University of Memphis Graduate program in Biological Sciences. Visit the Department of Biological Sciences for more information.
Chemistry
The Department of Chemistry at The University of Memphis offers Doctoral and Master's degrees in Analytical Chemistry, Organic Chemistry, Physical Chemistry, Inorganic Chemistry, and Biochemistry. In addition, graduate certificates in Analytical Chemistry and Organic Chemistry are offered. Apply now to the Department of Chemistry. Or visit the Department of Chemistry website for more information.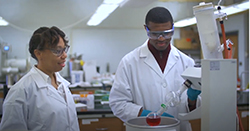 Computer Science
As one of the fastest-growing, highest-paying fields today, there's never been a better time to grow your career in computer science. At the University of Memphis Department of Computer Science, our students work alongside top faculty engaged in cutting-edge research in some of the hottest fields today such as data science, artificial intelligence, cyber-security, computational complexity, bioinformatics, and next generation networks, among others. For more information, please visit the Department of Computer Sciences website.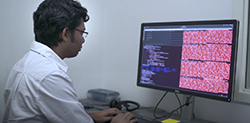 Earth Sciences
The nationally ranked University of Memphis Earth Sciences graduate program offers Masters and PhD degrees with emphasis in Archaeology, Geography and Geology as well as Geophysics through the Center For Earthquake Research and Information. For more about our programs, please visit the Department of Earth Sciences website.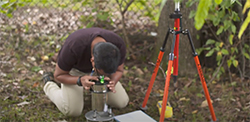 Social Work
The Master of Social Work (MSW) program at the University of Memphis is ranked #88 by US News and World Report. The MSW program offers day, evening, and online courses. Students typically complete in 1-3 years depending on program option. Visit the School of Social Work website.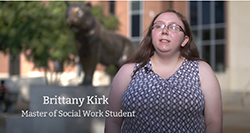 Sociology
The MA program in Sociology at the University of Memphis trains students to research and critically analyze the major social issues in today's world. Upon graduating, our students are entering the workforce in teaching and research jobs as well as advancing their academic careers at many of the nation's best Ph.D. programs. For more information, visit the Department of Sociology website.