ICYMI - Headlines
(In Case You Missed It)
12th Annual Mid-South Cybersecurity Summit
Nov: The 12th Annual Mid-South Cybersecurity Summit, organized by the Center for Information Assurance at the University of Memphis, will be held Nov. 4 from 9 a.m.-3 p.m. at the FedEx Institute of Technology (Fishbowl, 203) on the UofM campus. The summit aims to provide a platform for companies and institutions in the Mid-South to learn, discuss and exchange knowledge and technologies about cyber security. The theme of the 2022 summit is "When AI Meets Cybersecurity." Learn More
Tutankhamun Centennial Celebration Lecture Series
Nov: Join Dr. Peter Brand on the centenary of the discovery of Tutankhamun's tomb in 1922, as he explores Tutankhamun's journey into the afterlife through his spectacular burial treasures: golden coffins, gold death mask, jewelry, and other sacred objects placed on and around his mummy to ensure his body's preservation and his spirit's rebirth in the Egyptian Underworld. The event is on Nov. 4th | Pre-Lecture Reception: 6:30 PM | Lecture: 7 PM | UC Fountain View Room 350. FREE & OPEN TO THE PUBLIC - View the Poster
Department of History Sesquicentennial Lecture
Dr. Cécile Fromont, Yale University presents the "Images on a Mission in Early Modern Kongo and Angola." The event will be held on Thurs, Sept 29 with a reception at 5:30 pm and lecture at 6 pm. Location: McWerther Library Second Floor Commons. Livestream via Zoom: Register by clicking here. This event is jointly sponsored by the Department of History and the Marcus W. Orr Center for the Humanities.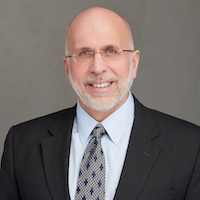 The University of Memphis Institute for Gambling Education and Research (T.I.G.E.R.) received a $1.2 million grant from the Tennessee Department of Mental Health and Substance Abuse Services (MHSAS) to expand gambling research and treatment services for all Tennesseans. Read about the grant


The Benjamin L. Hooks Institute for Social Change at the University of Memphis and WKNO-TV (Memphis) will host a special preview of the upcoming four-part Henry Louis Gates Jr. PBS documentary series "Making Black America: Through the Grapevine" at 6 p.m. on Sept. 26 at the Benjamin L. Hooks Central Library in Meeting Room A. The screening will feature select scenes from each episode before the series premiere on WKNO on Oct. 4. The event is free and open to the public. About the documentary series
ARCHIVED INFORMATION AND EVENTS
iCODE: Adaptive Training of Students' Code Comprehension Processes
The UofM has been selected to receive funding in the amount of $1,999,595 DR. VASILE RUS, Jack and Jane Morris Professor, is PI for the project in an anticipated timeframe of 3 years. The project combines design-based research with randomized controlled trials supporting CS majors, non-CS majors, and students from underrepresented groups (females, students of color, first generation status) to engage in code comprehension activities. More Details
English Faculty Member Selected to study and collaborate with humanities experts
DR. CHRISTOPHER ALLAN BLACK has been selected as a National Endowment for the Humanities (NEH) Summer Scholar from a national applicant pool to attend "Transcendentalism and Social Reform: Activism and Community Engagement in the Age of Thoreau."
More Information
NIH Funds Murphy's Research Meant to Enhance Opioid Treatment
DR. JAMES MURPHY, professor in the Department of Psychology, will serve as Principal Investigator on a subaward from the University of Tennessee Health Science Center (UTHSC) on an NIH funded R33 award with Dr. Karen Derefinko, associate professor in the Department of Preventive Medicine, as the UTHSC Principal Investigator.
Learn More
NSF Funds Pollard with ERI Award
DR. SHAWN POLLARD, assistant professor in the department of physic and material science, was recently awarded an engineering research initiation (ERI) grant from the National Science Foundation (NSF). Pollard's award for $195,490, entitled "Compositionally modulated ferrimagnets for spin-orbitronic devices."
Full Details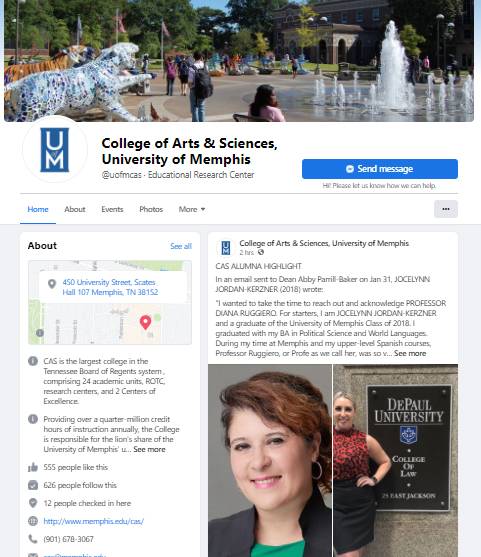 The ABCs of CAS
Tuesday, Feb. 3 - The College of Arts & Sciences has initiated a social media campaign called, "The ABCs of CAS". The campaign will present information on all departments and institutes within the college during the spring 2022 semester beginning with the African and African American Studies and ending with World Languages and Literatures. The posts will be presented on the college Facebook (https://www.facebook.com/uofmcas), Twitter (https://www.twitter.com/uofmcas) and Instagram (https://www.instagram.com/uofmcas) social media platforms. One of the main goals is to increase the interaction and engagement between students, faculty, alumni, donors, staff and community.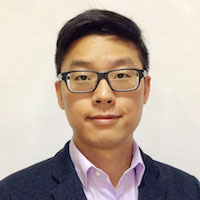 UofM Receives $3.8M Cybersecurity Education Grant from National Science Foundation
Tuesday, Feb. 1 - The University of Memphis DEPARTMENT OF COMPUTER SCIENCE has received a $3.8 million grant from the U.S. National Science Foundation to address the growing national demand for cybersecurity professionals. The five-year project, titled "CyberCorps Scholarship for Service: Developing the Cybersecurity Workforce in West Tennessee, Mississippi and Arkansas" will recruit four cohorts of scholars from the Department of Computer Science, Department of Business Information Technology, College of Engineering, Department of Criminal Justice and other UofM units.
---

UofM's Hooks Institute to Host Pulitzer Prize Winner Marcia Chatelain for National Book Award Lecture
Monday, Jan 31 - The Benjamin L. Hooks Institute for Social Change at the University of Memphis will host Marcia Chatelain, winner of the 2020 Hooks National Book Award for her work "Franchise: The Golden Arches in Black America," on Tuesday, Feb. 8, at 6 p.m. The event will be livestreamed on the Hooks Institute's Facebook page.