Spring Boot Quick Start | Introduction to Core Spring, Spring AOP, Spring Boot 2.0 and More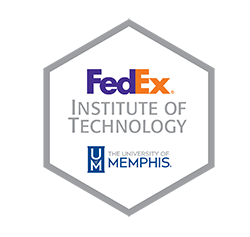 REGISTRATION
TBA
This training is being held virtually via Zoom
Each daily session will start at 8:30 AM and finish at 4:30 PM. All times are in the CENTRAL Time Zone.
Instructor: FastLane US
COST
$1395.00/Attendee
These classes can be paid for by invoice billing to your cost center or by you personally. Please obtain manager approval to use the cost center in writing (email).
**Update: Deferred payment is no longer available at the University of Memphis if you are using tuition reimbursement. You will need to pay for the course prior to the course start date (a payment link will be emailed to you) or you will not be allowed into the class. The only invoice payments that are allowed is when the course will be paid for by your cost center.**
CANCELLATION POLICY
All trainings are NONREFUNDABLE within 14 days of the training's scheduled start date. Attendees who wish to cancel within the 14-day nonrefundable period will need to email Rami Lotay (rslotay@memphis.edu) and give a detailed explanation as to why they cannot possibly attend, as they will still be liable for payment in full.
WAITLIST INFORMATION
If you cannot attend the session above, please click here to join our waitlist. Once enough demand has been built, you will be contacted with dates for the next session. Please note that submitting your information on the waitlist does not automatically reserve a space for you in the training. You will have to register/pay via a separate registration portal.
OVERVIEW
Introduction to Spring Boot | Spring Boot Quick Start is a hands-on Spring training course geared for experienced Java developers who need to understand what the Spring Boot is in terms of today's systems and architectures, and how to use Spring in conjunction with other technologies and frameworks. This leading-edge course provides added coverage of Spring's Aspect-Oriented Programming and the use of Spring Boot. Students will gain hands-on experience working with Spring, using Maven for project and dependancy management, and, optionally, a test-driven approach (using JUnit) to the labs in the course.
The Spring framework is an application framework that provides a lightweight container that supports the creation of simple-to-complex components in a non-invasive fashion. Spring's flexibility and transparency is congruent and supportive of incremental development and testing. The framework's structure supports the layering of functionality such as persistence, transactions, view-oriented frameworks, and enterprise systems and capabilities. This course targets Spring Boot 2 , which includes full support for Java SE 11 and Java EE 8. Spring supports the use of lambda expressions and method references in many of its APIs.
PREREQUISITES
This introduction to Spring development course requires that incoming students possess solid Java programming skills and practical hands-on Java experience.
OBJECTIVES
Working in a hands-on learning environment, students will review configuration basics of the Spring framework. The course then moves into Spring Boot, providing in-depth content and experience working with Spring Boot to accomplish a variety of tasks. In addition to working through the Spring Actuator, students work extensively at testing and debugging Spring Boot applications.
Our engaging instructors and mentors are highly experienced practitioners who bring years of current "on-the-job" application development and Spring experience into every classroom. Working in a hands-on learning environment, led by our expert practitioner, students will:
Explain the issues associated with complex frameworks such as JEE and how Spring addresses those issues
Understand the relationships between Spring and JEE, AOP, IOC and JDBC.
Write applications that take advantage of the Spring container and the declarative nature of assembling simple components into applications.
Understand how to configure the Spring Boot framework
Understand and work on integrating persistence into a Spring application
Explain Spring's support for transactions and caching
Work with Spring Boot to facilitate Spring setup and configuration
Apply Aspect Oriented Programming (AOP) to Spring applications
Become familiar with the conditionally loading of bean definitions and Application Contexts
Understand how to leverage the power of Spring Boot
Use Spring Boot to create and work with JPA repositories
Need different skills or topics? If your team requires different topics or tools, additional skills or custom approach, this course may be further adjusted to accommodate. We offer additional Spring, Java / JEE programming, Microservices / Services, REST, TDD / testing, design, application security and other related topics that may be blended with this course for a track that best suits your needs. Our team will collaborate with you to understand your needs and will target the course to focus on your specific learning objectives and goals.
COURSE OUTLINE
Introduction to Spring
Spring AOP
Spring Boot 2