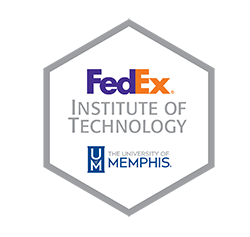 Research at the FedEx Institute of Technology
The FedEx Institute of Technology is first and foremost an emerging technologies research institution. Working with an interdisciplinary team of faculty members from across campus and around the world, we are bringing the SMART future to Memphis and advancing the science of what's next. Included in our research focus areas are:
intelligent systems & artificial intelligence
unmanned & autonomous systems
cybersecurity testing
biologistics & smart biomaterials
robotics and machine learning
virtual reality and immersive environments
blockchain technologies and cryptocurrency
additive manufacturing
mobile health and precision medicine
big data analytics & design thinking
smart cities
quantum computing
We are planting the seeds and feeding the innovation life-cycle that makes Memphis a world-class technology city.
The FedEx Institute of Technology researchers are responsible for technology in over 10 companies. See the list here.