Emerging Technology Training
Creating Enterprise-Wide Training Solutions for your Digital Revolution
The FedEx Institute of Technology is a nationally recognized leader in technology innovation and workforce development. Leveraging industry best practices and research experts from around the world, we build training programs that solve the big challenges. Our training options are available for all skill levels, include online and in person training, and custom course development for organizations of all sizes. Contact fedex@memphis.edu to develop a workforce solution for your team.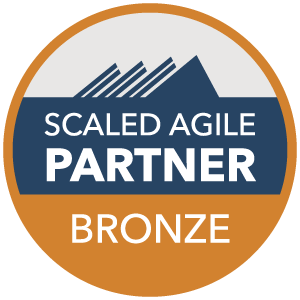 Programming Languages
Blockchain Training
Kickstart your development with asynchronous Enterprise level training with in-depth instruction and training on blockchain concepts and technologies including multiple smart contracts.
SAS
The University of Memphis-FedEx Institute of Technology and SAS are proud to announce a new partnership to advance data analytics research and training in the MidSouth Region.
Intensive VR Workshop
In this course you will learn the principles of Virtual Reality (VR) world development, implementation strategies in environments for platforms such as Oculus Rift and HTC Vive, and others.
R Immersion
The Immersion in R for Data Science, is a 2-day intensive R training program for beginner to intermediate users designed to provide attendees with a comprehensive toolkit for applying R to business intelligence data solutions.
Enterprise-wide Foundation Skillset
CAST Certification
This foundation program covers the foundations of cyber security and cyber security vulnerabilities over a broad scope of topics..
In the effort to understand and participate in today's fast-moving business environment, Data Focused is a workshop that achieves rapid development, adoption, transformation, and innovation of data.
Digital Transformation
PowerBI
Make better decisions and provide strategic information to the entire organization with the solutions you build.
DevSecOps
This workshop is appropriate for anyone wanting to learn more about DevSecOps with a particular focus on technology leaders and thought leaders involved with leading/guiding DevSecOps transformations.
SAFe/Agile Training
SAFe is the world's leading framework for scaling Agile across the enterprise. Agile methodology assists teams in responding to the unpredictability of constructing software.
Team Building/Process Improvement
Design Thinking
Design thinking is an activity-based training course geared towards solving FedEx "real-world" problems rooted in human empathy and conducted by collaborative multidisciplinary teams.
Impactful Training & Speaking
Impactful Training & Speaking ignites your ability to influence others with proven training and speaking methods that enhance the transfer of knowledge.
Bespoke Training Development
The FedEx Institute of Technology can assist your company in building customized training programs to fit your scale and needs. Training programs can offered both in-person or asynchronously. Please contact Rami Lotay (rslotay@memphis.edu) with any questions.